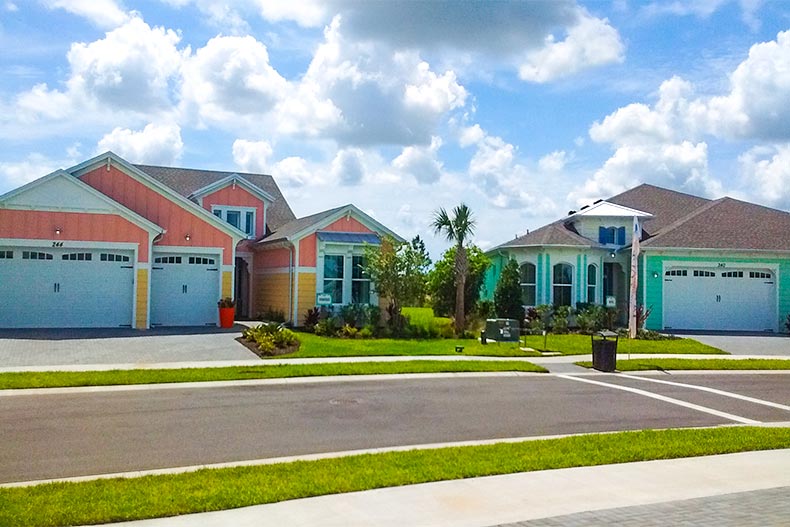 The Latitude Margaritaville brand has taken the active adult world by storm since launching their first community in Daytona Beach. That community was among the best-selling of the year on our site and we named it the most popular community overall for 2018. That fervor followed the brand to Hilton Head, South Carolina for the arrival of the second Latitude Margaritaville community and anticipating is building for the upcoming Latitude Margaritaville Watersound community in the Florida Panhandle. It seems like everyone wants a chance to check out these homes for themselves.
Now, it looks like one person is going to get one of those homes for free.
Minto Communities and Margaritaville Holdings are partnering with Wheel of Fortune to give away a house in either the Daytona Beach or Hilton Head communities. Between October 29 through November 2, the popular game show will run its "Home Sweet Home" giveaway for the free home.
To enter the giveaway, viewers will have to watch the show every night that week, take note of the bonus-round puzzle answer and then enter it at WheelOfFortune.com. You can enter once after every show and members of the show's Wheel Watchers Club will automatically get an additional entry in the drawing. After the week is complete, the winner will be chosen at random. The winner will also have the opportunity to choose a $150,000 cash prize instead of the home.
Along with the grand prize, Wheel of Fortune will also give out 20 Margaritaville gift cards valued at $500 each. The cards will be redeemable at www.MargaritavilleStore.com.
"We can't think of a more fitting place for Wheel of Fortune to land than in Margaritaville," said John Cohlan, chief executive officer of Margaritaville. "Regardless of their current latitude, we look forward to offering the show's contestants and viewers a chance to win a piece of paradise."
If you're not quite ready to move into a Latitude Margaritaville community just yet, don't worry. William Bullock, Latitude Margaritaville division president, told 55places.com earlier this year that they'll have "five to seven" communities announced within the next few years and "seven to ten" communities planned out in the long term.