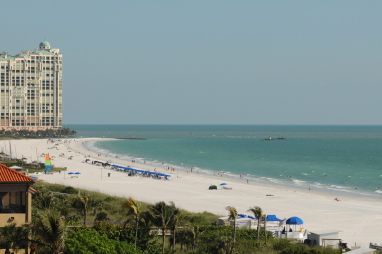 For retirees on a fixed income, finding great low-cost cities is a must. Fortunately, several popular retirement destinations offer affordable housing and an overall low cost of living while still providing plenty of attractions to support a healthy active adult lifestyle. These five cities across the country allow for an active and enjoyable retirement without breaking the bank.
1. Fort Myers, Florida
Situated just 40 miles north of Naples, Fort Myers offers many of the same geographical draws, but with a lower cost of living. As a major tourist destination and retirement hotspot, Fort Myers boasts plenty of attractions to entertain active adults. The Gulf Coast Town Center provides an exciting mix of casual and upscale restaurants alongside a wide range of retail stores. The Barbara B. Mann Performing Arts Center showcases fabulous live entertainment. Sports fans will appreciate having the Boston Red Sox and the Minnesota Twins in town for spring training.
2. Bakersfield, California
Active adults who settle in Bakersfield can save money while enjoying the area's beautiful climate and local attractions. Nature lovers will be happy to live near 72 city parks, as well as miles of walking and biking trails. There are also several regional parks, including seven state and national parks and forests. At nearby Lake Kern, Bakersfield residents can make use of fishing lakes, equestrian trails, and picnic areas, or visit the wildlife habitat.
3. Green Valley, Arizona
With approximately 12,000 households comprised almost entirely of residents aged 55 or better, Green Valley has become a low-cost hotspot for retirees. There are several separate active adult communities found throughout the region, many of which are part of an interconnected association of recreation centers known as Green Valley Recreation (GVR). The residents of any active adult community associated with the GVR can make use of its many amenities, which include 13 recreation centers, eight golf courses, five fitness centers, 13 swimming pools, 17 tennis courts, and much more.
4. San Antonio, Texas
Plenty of exciting attractions await active adults in downtown San Antonio, one of the top retirement cities in the nation. Popular attractions include the McNay Art Museum and the historic Majestic Theatre. Sports fans will appreciate cheering on home teams like the San Antonio Spurs (NBA), the San Antonio Rampage (AHL), and the San Antonio Silver Stars (WNBA). When grandchildren come to visit, residents can enjoy a trip to the San Antonio Zoo, Sea World, or Six Flags Fiesta Texas.
5. Henderson, Nevada
Located at the southern edge of the Las Vegas Valley, the Henderson area enjoys beautiful high desert views and a warm, dry climate. With the world-famous Las Vegas Strip so close by, Henderson residents will find many interesting attractions. Fabulous restaurants, unique shops, flashy casinos, and spectacular entertainment all await. Nearby Lake Mead offers abundant outdoor activities. McCarran International Airport makes it easy to travel beyond the surrounding areas.