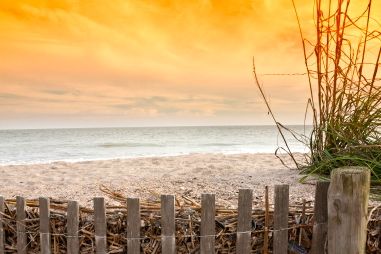 While retirees may have the freedom to travel throughout the year, there are some vacation spots which offer plenty of summer fun. Here are five destinations which provide great summer getaways for older adults.
1. Kiawah Island, South Carolina
Just outside of Charleston, Kiawah Island is a resort area which is known for its pristine beaches and premiere golf courses. Older travelers will love the quiet beauty of Kiawah Island as well as its fabulous attractions. For a memorable vacation, visitors can book a stay at the luxurious Kiawah Island Golf Resort and Sanctuary Hotel or rent a cozy cottage beachside home or villa.
2. Jackson Hole, Wyoming
For a spectacular mountain getaway, retirees will love a trip to Jackson Hole. This rustic, yet charming town features mountain vistas, scenic beauty, and historic flair. Downtown, Jackson Town Square provides a wide variety of shops and restaurants, and summer evenings include a free reenactment of a wild west shoot-out. The nearby Swiss-style Teton Village, nestled at the base of the Teton Mountains, offers summer attractions like hot air ballooning, golf, hiking, fly fishing, and horseback riding.
3. Penobscot Bay, Maine
Known as the "Gateway to DownEast Maine," Penobscot Bay offers breathtaking scenic views, beautiful wilderness, quaint towns, and succulent Maine lobster. This quiet summer getaway lets couples enjoy a romantic and relaxing vacation amid picturesque islands and protected harbors where coastal mountains reach the seas. Inns and B&Bs are plentiful throughout Penobscot Bay, and rental cottages let visitors feel completely at home.
4. Alaskan Cruise, Alaska
Summer is the perfect time to experience Alaska's scenic beauty, and an Alaskan cruise lets visitors take in spectacular views including the coastal areas which cannot be reached by car or bus. An Alaskan cruise offers a range of attractions including on-ship activities and stops in quaint towns and beautiful areas like Glacier National Park or Denali National Park.
5. Ontario, Canada
While winter in Canada may be too cold for many traveling retirees, the summer months make a trip to the north more pleasant. Ontario in the summer has many fabulous attractions. Outdoor activities include recreations like golf, theme parks, and natural wonders. There are world-class restaurants, picturesque wine regions, and unique shopping opportunities, as well as cultural and historic attractions.