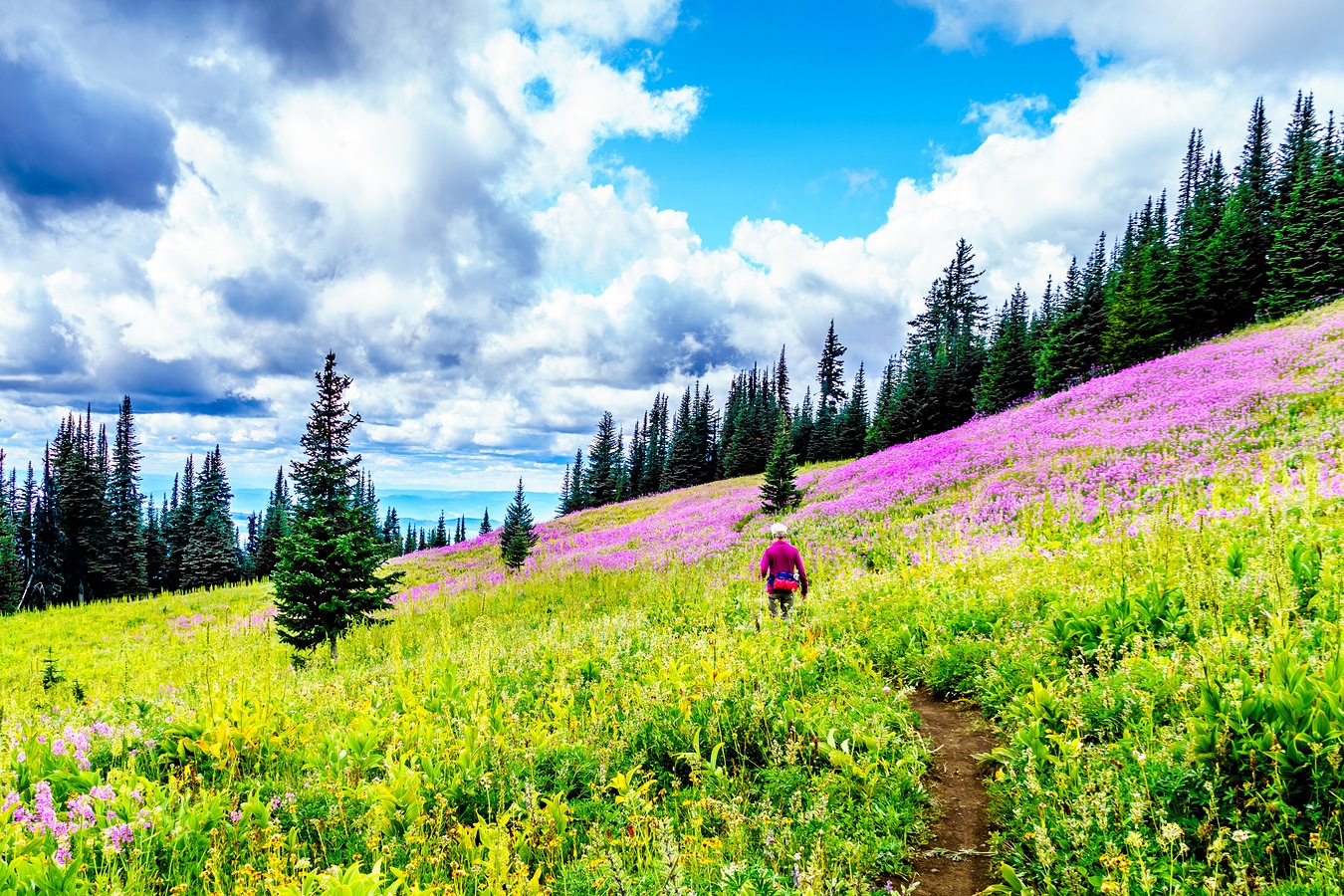 A great part of retirement is exploring nature. These 55+ communities located near amazing natural resources are sure to please any outdoor enthusiast, from the more adventurous hikers to the casual birdwatchers.
The residents of Jackson View are in a prime location to take advantage of some of Northern California's best hiking. Calaveras Big Trees State Park is just east of the community, living up to its name with groves of giant sequoia trees, while Stanislaus National Forest offers amazing views. Residents can drive a bit farther south to reach Yosemite National Park, an area famous for its granite cliffs, waterfalls, streams, giant sequoia groves, lakes, mountains, and glaciers.
Prescott Lakes is near the Peavine Trail, which follows a former railroad through the oddly shaped boulders and bedrock of Granite Dells. Prescott National Forest isn't far either, offering 450 miles of trails, campgrounds, and sites for fishing and boating. For a day trip, hikers at Prescott Lakes travel to Coconino National Forest for views of the famous Cathedral Rock along Templeton Trail.
More scenic desert hiking can be found around Entrada at Snow Canyon Country Club. Snow Canyon State Park is nearby, which has a canyon carved from the red and white Navajo sandstone in the Red Mountains. Even more impressive, though, is Angels Landing in Zion National Park. A trail leading to the top of this 1,488-foot tall rock formation offers breathtaking views of the Zion Canyon.
Fans of the Blue Ridge Mountains move to Biltmore Lake to get closer to places like Pisgah National Forest, which contains rivers, peaks, and waterfalls. Grandfather Mountain State Park is farther away, but a short hike down Beacon Heights Trail soon reveals spectacular views of Grandfather Mountain, MacRae Peak, and Rough Ridge Overlook.
Neighboring the Smoky Mountains certainly has its perks. Rarity Bay's residents can venture down Gregory Bald Trail to catch the breathtaking flame azaleas bloom from mid to late June. Gregory Bald itself is a 10-acre grassy meadow created at a summit either by nature or by early settlers. It is now maintained by the National Park Service.
Spruce Creek Country Club is located near some of the finest hiking that Florida has to offer. The Ocala National Forest is just east of the community, where residents can hike any length of the 1,300-mile Florida National Scenic Trail. Along the way, they'll find gorgeous pine forests and boardwalks leading through cypress and gum swamps.