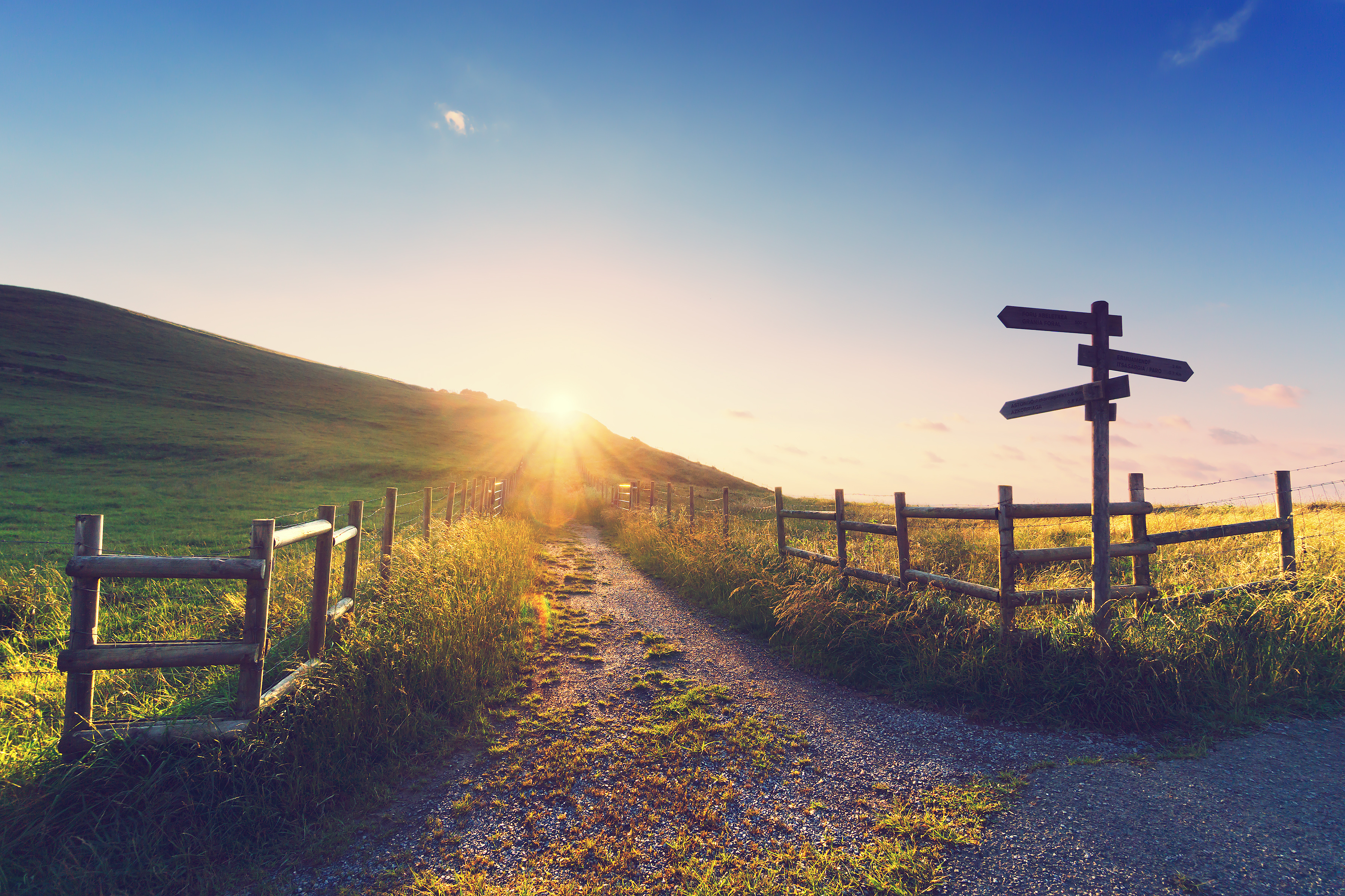 Baby Boomers looking for retirement destinations with small-town charm and are tucked away from large bustling cities should look into some 55+ communities located in rural environments. Most of these developments are nestled within picturesque areas that have plenty of open, natural spaces or scenic lakes that provide a quiet setting.
Some retirees opt for these country-style active adult communities over the larger 55+ communities because they lack the crowds and traffic congestion common in larger, more developed areas. These rural communities also provide a rustic atmosphere that allows residents to spend more time outdoors to explore the surrounding area's natural beauty. If you prefer to spend your Golden Years living in a tranquil and secluded area instead of a big-city location, then you'll want to check out these active adult communities located off the beaten path.
This Midwest gem provides all the amenities and social activities retirees would expect from a large, popular 55+ community but within a more intimate and serene setting. Leisure Village only has 360 homes, which allow residents to get to know their neighbors easily to build lifelong friendships.
Homeowners also have well-appointed amenities at the Leisure Hall Recreation Center that features a 250-seat lecture hall, woodworking shop, game room, billiards, outdoor pool, nine-hole golf course, multiple sports courts, a garden and greenhouse, and two private fishing and boating lakes. Residents are involved in community activities and clubs like the photography club, bowling league, holiday parties, and movie nights that provide a fun and welcoming atmosphere.
Leisure Village is located about an hour away from Chicago, so retirees enjoy a quiet environment away from the hustle and bustle of the city, but are also just a car or train ride away from world-renowned entertainment and attractions.
Savannah Lakes Village provides retirees with Southern charm in McCormick, South Carolina. This 4,800-home community features resort-style amenities as well as a vibrant social atmosphere. Although it's not small in size, this age-targeted community does offer acres of natural beauty perfect for outdoor recreation that makes living in this rural area an outdoor adventurer's paradise.
Savannah Lakes Village has 25 miles of shoreline along the 71,000-acre Lake Thurmond, which is perfect for fishing, boating, kayaking, and swimming. The community is surrounded by parks and miles of trails for walking, biking, and hiking that are perfect for retirees who like to remain active throughout their Golden Years.
Located in southern Texas in the heart of the Rio Grande Valley area and an hour away from South Padre Island, Alamo Country Club is a 55+ community that consists of just 526 homes. This close-knit active adult neighborhood provides endless opportunities for outdoor recreation and social activities.
Residents enjoy a charming clubhouse that's brimming with indoor and outdoor amenities, such as a billiards room, exercise room, card room, banquet hall, outdoor pool, nine-hole golf course, golf practice facilities, shuffleboard and tennis courts, and horseshoe pits. Neighbors mingle in this welcoming community thanks to all of its activities and events that bring them together. From a creative arts club and water aerobics to solos club and quilters group, residents are always keeping their social calendars full.
Situated 75 miles east of Atlanta, Del Webb at Lake Oconee provides rural charm along with resort-style amenities and scenic lake views. Unlike other heavily developed neighborhoods near Atlanta, active adults living in this picturesque 55+ community enjoy spacious homesites set within a natural setting that includes rolling hills and mature trees. It's also one of the few Del Webb developments located on the navigable Lake Oconee, which is Georgia's second largest lake. Residents also have access to a 21,000-square-foot clubhouse that offers a state-of-the-art fitness center, outdoor pool, tennis and pickleball courts, boat launch, fishing dock, marina, pet park, lakeside pavilion, and miles of walking and biking trails.
Retirees will fall in love with this private and tranquil age-restricted community in Central North Carolina. Situated within the charming town of Pinehurst, residents enjoy the small-town vibe and natural beauty of this active adult community. Pinehurst Trace offers a 7,000-square-foot clubhouse that provides all the amenities Baby Boomers could want or need. It has a catering kitchen, game room, billiards, library, exercise room, outdoor pool, and sports courts for tennis and shuffleboard.
This intimate 55+ community consists of just 190 homes, making it easy for neighbors to socialize and get to know each other. Active adults living in this rural area enjoy a quiet atmosphere but big-city entertainment and attractions are always within reach, being only two hours away from Charlotte and Greensboro and just 80 minutes from Raleigh, Durham, and Chapel Hill.
While many retirees choose to live in active adult communities in or around large cities like Tucson or Phoenix, Winterhaven in Sierra Vista, AZ, is a great alternative retirement destination. Winterhaven is the only 55+ community in this area that's situated around a golf course, giving it an exclusive vibe. It also offers two private clubhouses where residents can be as active and social as they want. Located an hour away from Tucson also makes this age-restricted community more tranquil and private, while remaining accessible to popular attractions.
Although many retirees flock to Long Island for their retirement destination, the Carmel area is also a great option that offers a more quiet, rural setting. Wildflowers at Wallkill in Middletown, NY, provides retirees with a low-maintenance lifestyle along with a vibrant and fun atmosphere. This small 55+ community will have just 283 homes yet offers a rich lineup of amenities that bring residents together in a friendly environment.
They gather at the 7,500-square-foot clubhouse where they can relax, work out, or attend social functions and events. Residents also enjoy the charming atmosphere of downtown Middletown, which has quaint shops and boutiques, lovely streetscapes, and local restaurants. Active adults love this rural setting but they can also drive about an hour-and-a-half to New York City and enjoy the attractions of the country's largest city.