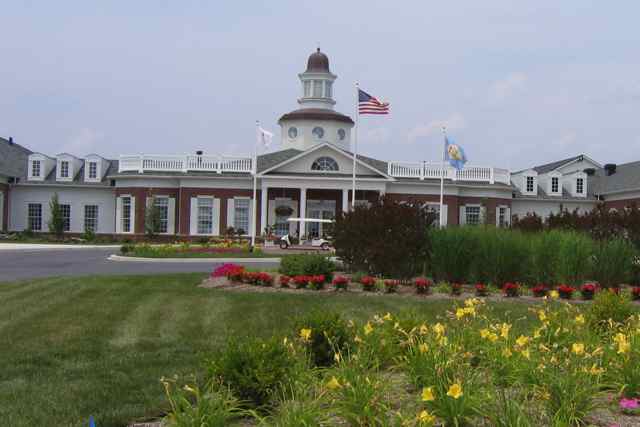 Each year many active adults retire to communities all along the east coast. To make the most of their retirement funds, retirees often search for areas that have low taxes and other financial incentives. Delaware is one great retirement state that offers low taxes, including no sales tax. If you are interested in retiring to Delaware, here are eight communities worth considering:
1. Independence — Set in the popular area of Millsboro, Independence is an intimate community that offers plenty of amenities to support an active adult lifestyle. The Energy Star homes at Independence are designed for low-maintenance living and feature many environmentally friendly elements. With eight floor plans to choose from, potential residents will have an easy time finding a home within their means.
2. Bay Crossing — With its coastal location east of Route 1, Bay Crossing sits within easy distance of the resort towns of Lewes and Rehoboth Beach. This small community offers its residents many activities including special interest clubs, classes and scheduled social events. The 250 residences at Bay Crossing consist of both duplexes and single-family homes.
3. Nassau Grove — Built by K. Hovnanian, this lovely age-targeted community is designed with active adults in mind, but it does not have an age restriction. The single-family homes throughout Nassau Grove have condo-type ownerships which make them ideal for low-maintenance living. This frees residents to keep up with the many social activities offered at the community clubhouse.
4. Spring Arbor — Spring Arbor's charming small town setting will appeal to many active adults who choose to live in historic Middletown. Though the community is small, the 8,000 square foot clubhouse offers many of the amenities found in a larger active adult community. Upon completion, Spring Arbor will contain 317 residences which include both attached carriage homes and detached single-family homes.
5. Roesville — With a planned 444 homes, Roesville manages to provide an intimate community that also offers a surprising number of amenities including The Lodge, a 10,000 square foot clubhouse. The single-family homes at Roesville are constructed with many sustainable home building practices and offer several energy saving features.
6. Nobles Pond — Nobles Pond was designed to capture the nostalgic beauty of 1950s and 1960s Main Street Americana. Upon completion this unique community plans to offer 800 residences including both attached carriage homes and detached single-family homes. Each home includes a porch or courtyard to encourage visiting among neighbors.
7. Legacy of Odessa National — Built by Ryan Homes, Legacy of Odessa National is located in Townsend, just outside of Wilmington. With only 262 homes, this tight-knit community encourages residences to get to know their neighbors through community activities. This age-restricted community is also a part of the larger Odessa National Golf Course, which means residents have access to its 18-hole par-72 course.
8. Springmill — There are plenty of activities to occupy Springmill residents both within the community and in the surrounding area. Historic downtown Middletown is only five minutes away and Delaware's coastal resort towns are within an hour long drive. The single-family homes in Springmill were built in a variety of layouts, giving the community a unique look.