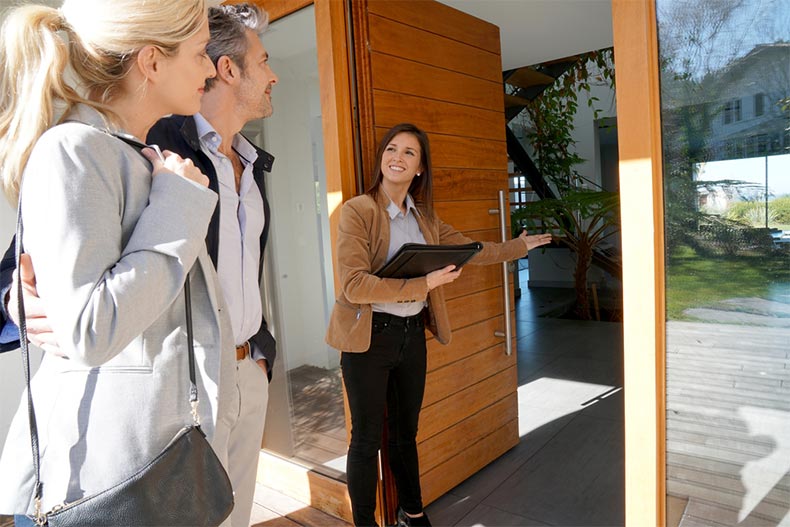 After homeowners decide it's time to make their next move, they often start looking for a good real estate agent who can help them find their dream home. A skilled real estate agent—one who's knowledgeable, hardworking, and motivated—enhances the homebuying process. But with so many brokerages and agents to choose from, finding the right agent for you can feel like a challenge.
When it comes time for you to make this crucial decision, make sure you avoid some of the common mistakes homebuyers make when choosing a real estate agent.
1. Forgetting To Do Their Own Research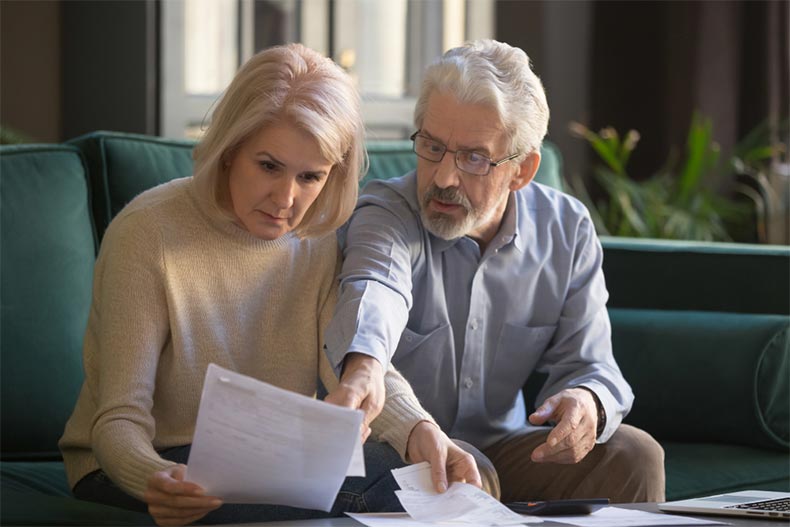 One of the most important steps you can take before you choose a real estate agent is to conduct research on both the market where you want to move and the agents in the area. Homebuyers who conduct their own research and gain a reasonable understanding of the real estate market become more equipped to decide which agents might best fit their needs and preferences.
For most homebuyers, market research can be as simple as searching the web for active and sold listings in a given area to see the general price range, size, and features similar to what buyers want. Buyers who want to move to a new city or state might make time to take a vacation or visit the destination so they can drive around different neighborhoods and get a sense of what part of town they might prefer.
Understanding the market also allows for realistic expectations to be set for when the time comes to sit down with an agent. If you know your stuff, then you'll know when an agent is going to help you meet your goals or not, whatever your individual priorities may be. While doing your own research does not replace the expert advice and experience provided by a seasoned real estate agent, it does help you become a more prepared and well-informed buyer.
2. Overlooking References and Recommendations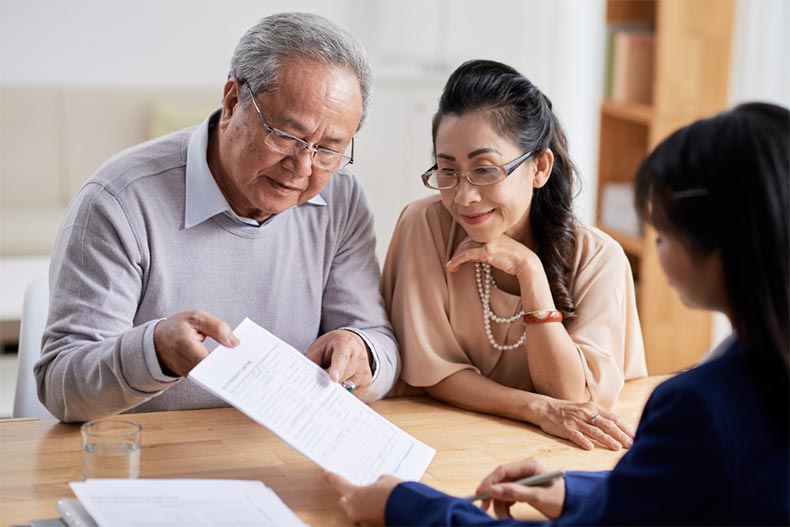 High praise often indicates that other buyers found the agent trustworthy, reliable, and skilled at their craft.
You can save yourself a lot of time and effort if you avoid the mistake of overlooking recommendations and references. By asking local friends, family, and neighbors for the name of the agent who helped them find their home, most people can get a sense of where to begin to find their agent. Most good recommendations come from positive experiences and outcomes, and high praise often indicates that other buyers found the agent trustworthy, reliable, and skilled at their craft. Word-of-mouth suggestions can help buyers start the process of finding a real estate agent, so don't forget to check out recommendations and references.
It's worth noting that every recommended agent might not be the perfect fit every time. Many factors contribute to finding a real estate agent that fits buyers' individual preferences, needs, and goals. However, some recommended real estate agents may subsequently refer you to other realtors they know who might be better able to help. Instead of going in blind when it comes time to choose a real estate agent, follow recommendations and references to get your footing and start your search.
3. Picking the First Choice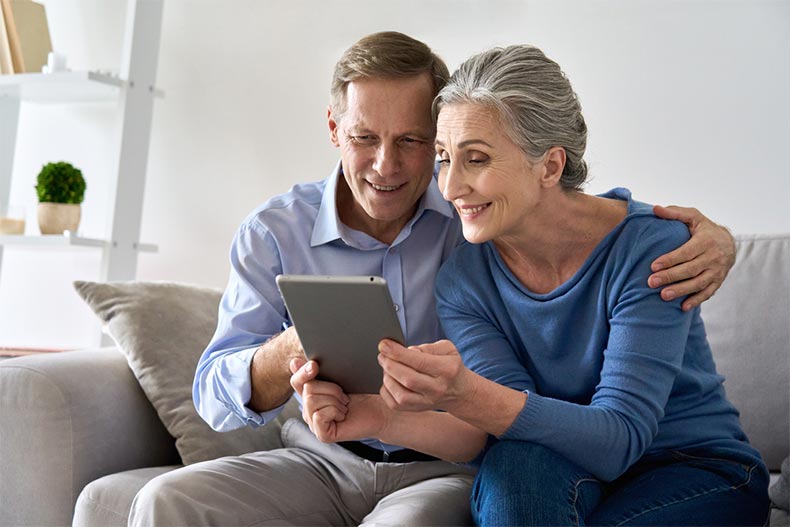 Although you may feel eager to find an agent, it's important to see what other realtors have to offer.
After gathering a list of real estate agents to reach out to based on recommendations and independent research, you may be tempted to go with the first agent you contact or interview in order to finally start looking for a home. However, even if the first agent seems like a solid fit, you should interview a handful of other compatible agents to ensure you make the right choice.
Although you may feel eager to find an agent, it's important to see what other realtors have to offer. With a little patience, you may find yourself with several good options, which means you can be more discerning in the decision-making process. Different agents offer different commission rates, prospective buying options, and closing times that set them apart from their competitors. Buyers who take the time to speak to different agents, rather than automatically picking the first choice, will find themselves in a better position for a favorable outcome and a positive buying experience.
4. Choosing Quantity Over Quality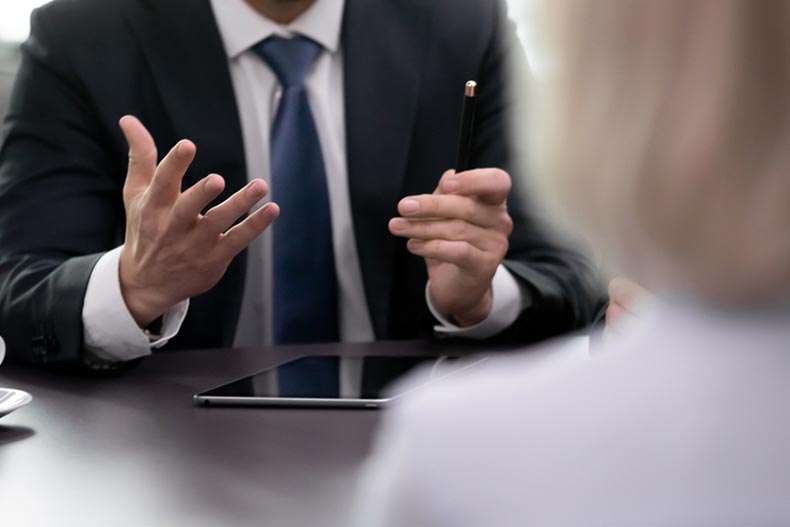 Pay attention to how well the agent will work with you to fulfill your individual needs and preferences.
Some real estate agents may boast the number of homes they have sold recently in order to get you interested in their services. Going with someone who has sold so many homes should mean that they will help you find a home quicker, right? Unfortunately, the number they flaunt doesn't mean that the agent will be the right fit for you.
Whether an agent has been part of two, ten, twenty, or even one hundred home sales in the last year doesn't indicate that the agent best suits your need for a reliable agent. Instead of being distracted by the number of homes they have sold, pay attention to the quality of their service and how well the agent will work with you to fulfill your individual needs and preferences.
Active adults don't necessarily need to find a home as fast as possible in order to just be another number in the agent's book; rather, they need someone who will attentively look for options and work to make sure their client finds a good home.
5. Selecting a Friend or Family Member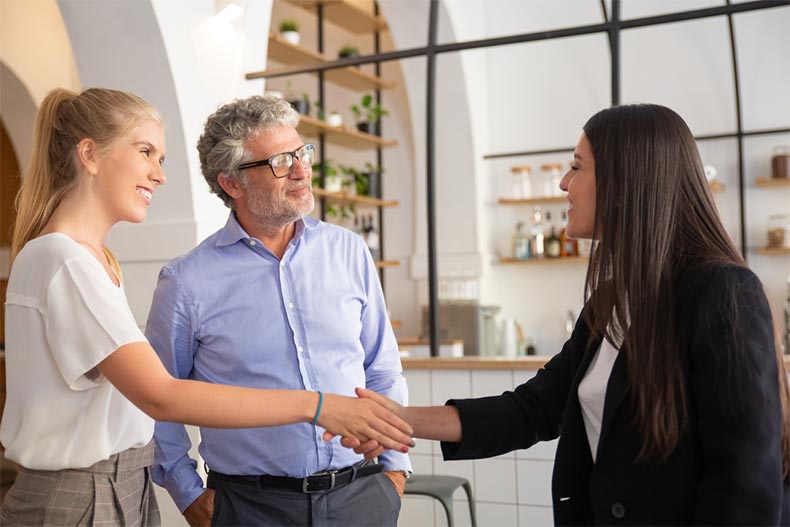 If a homebuyer has a friend or family member with a real estate license, it may seem like the obvious choice to choose that individual to help find a new home. When asking friends and family for realtor recommendations, people may even recommend a friend-of-a-friend or a distant family member who does real estate. While choosing a close relation to represent you may seem like a no-brainer, that may not be the best option.
Even if your best friend is a real estate agent, they may not necessarily be your best fit for an agent. However, if that family member or friend has a solid reputation as an agent and you feel confident that they will find you a great home, then by all means pursue a home-finding path with them. There's nothing wrong with using a trusted friend as a real estate agent, but that should not be the only factor in your choice. Blindly going with someone as your agent because you know them is the mistake in this case, and talking to other agents who may be able to help you better would be wise.
6. Staying With a Realtor Who Helped You Before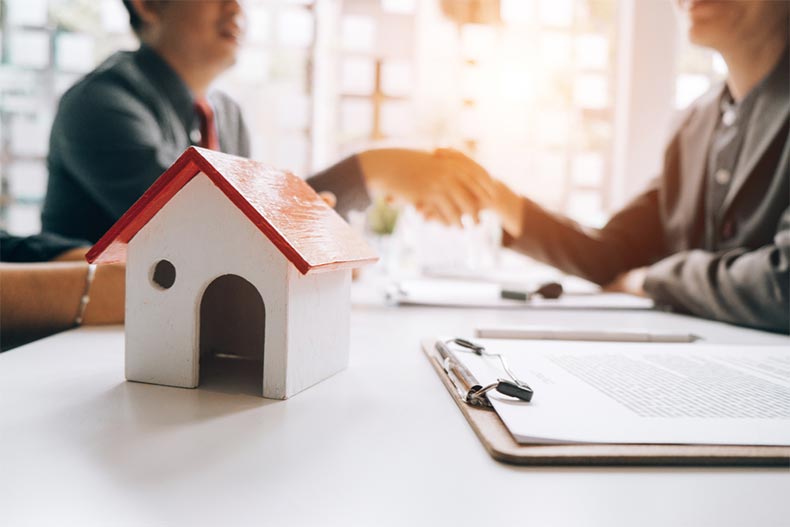 When active adults decide to start searching for their next dream home, they may think back to realtors who have helped them with homebuying and home selling in the past. However, it's best to explore more options before defaulting to a familiar real estate agent too quickly.
It's important to keep in mind that most real estate agents have specialties. Some agents become expert sellers, while others pride themselves on helping buyers find homes. While a previous realtor may have had expertise as a seller's agent, they may not be the right choice when it comes time to buy your next home. Make sure to check whether an agent concentrates on buying or selling homes, or whether they pursue both equally.
In addition to a realtor's track record as a seller's agent or a buyer's agent, most real estate agents specialize in different types of properties and areas. A realtor who specializes in condominiums can help buyers downsize from a single-family home into a condo, while other realtors may have more experience with attached homes. Even real estate agents in the same city or general area can specialize in different neighborhoods. It's important to take all of these factors into account to branch out and find the most skilled realtor for the job at hand.
7. Choosing A Part-Time Real Estate Agent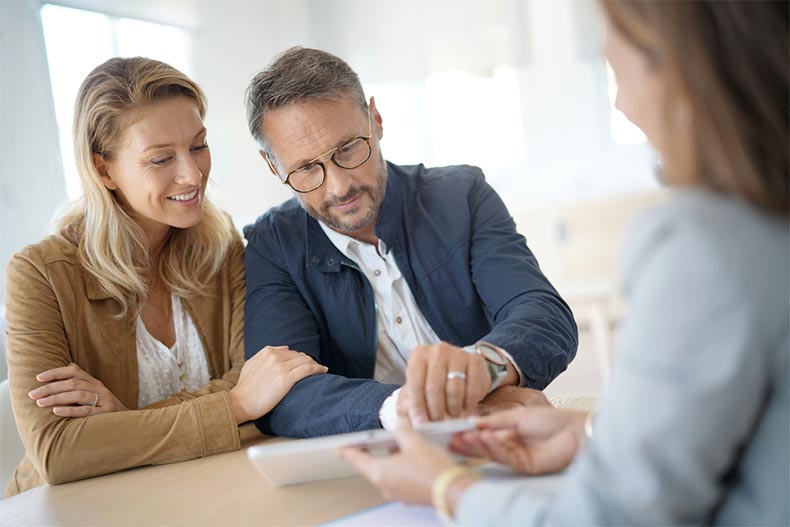 Part-time agents may have other responsibilities that take time away from being your real estate agent.
Active adult homebuyers need to find a real estate agent who will consistently work hard and devote all of the time and care it takes to help their clients find their next home. In some cases, such as when homebuyers want to find a home quickly and efficiently, a part-time real estate agent may not represent the best fit for their homebuying context.
Of course, part-time agents don't necessarily lack the experience to find buyers a home, and they most certainly aren't automatically bad at their jobs. However, part-time agents may have other responsibilities, such as a day job or family commitments, that take time away from being your real estate agent. Sometimes, people think they can get into real estate without considering how much time and effort goes into finding homes for clients and going through with negotiations and sales.
On the other hand, a full-time real estate agent makes a career out of working every day to meet the needs of their clients and find them homes. Those who want to find their next home as quickly as possible, or anticipate needing more guidance during the process, may want to focus their search on full-time real estate agents equipped to meet their needs.
8. Forgetting Their Own Needs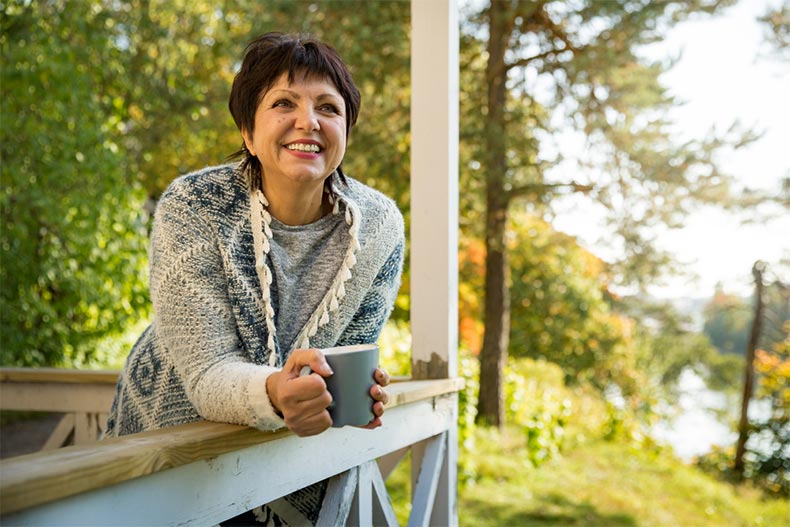 When it comes time to choose a real estate agent, sometimes buyers' needs can get lost in the shuffle. Remember to take some time to think about what you want and need and to prioritize your preferences when it comes to choosing a real estate agent.
If you're moving to a retirement destination across state lines or across the country, for example, then you'll want a trustworthy realtor who specializes in long-distance communication. If you need someone to explain every step of the homebuying process, then make sure to find a detail-oriented realtor who works with patience and compassion.
Above all, you should think carefully about the traits, qualities, and abilities that you need in a real estate agent, and then keep those factors in mind to help you find the best realtor for your unique situation. There's no "one size fits all" when it comes to choosing a real estate agent, but with some careful research and planning, every homebuyer can find the right realtor for them.