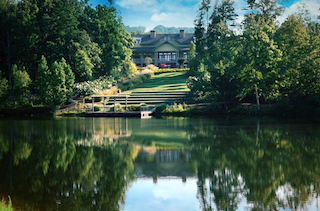 As the county seat of Georgia's Cherokee County, Canton is a picturesque city which offers active adult retirees plenty of small-town charm. The city includes many shops, restaurants and local attractions. Canton is also just 40 miles north of Atlanta, and about 30 minutes from both Marietta and Alpharetta.
Canton, Georgia, has a rich history tracing back to its incorporation in 1833. The town was initially named after the Chinese silk production capital, with plans to become its own center for silk production. While the silk industry was not successful, Canton did become known for its production of denim. Before its incorporation, the Canton area was a central home for the Cherokee Nation. In 1838, the federal government forcefully removed the Cherokee people, sending them west on the Trail of Tears.
Today, Canton offers many charming attractions, including locally-owned shops and restaurants, as well as chain stores like Super Target, Kohl's and Best Buy. Downtown Main Street features a picturesque streetscape with decorative lamp posts and lush landscaping. The Historic Canton Theatre is a gem of the downtown area, providing a range of performances throughout the year.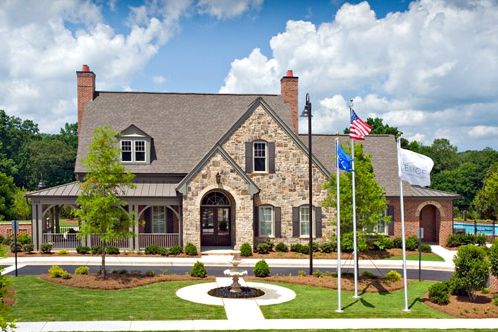 Cadence is a luxurious, gated active adult community offering elegant homes and scenic vistas.
Nature lovers will love a visit to Heritage Park. Opened in 2004, this 30-acre outdoor space features walking and bike trails, open areas and a natural amphitheater. A spacious community center, adjacent to Heritage Park, provides members with amenities such as a gymnasium, fitness center and swimming pool. Heritage Park is part of the Etowah River Greenway, a project which also includes improvements such as recreation fields for soccer, baseball, softball and tennis.
Like the rest of the South, Canton's climate is hot and humid with mild winters. Average daytime temperatures in the summer months are in the high 80s, but they can easily climb to over 100 degrees. Winter days are typically chilly, with average highs in the low to mid-50s, although the record high for January is 80 degrees.
Active adults interested in relocating to the Canton area, may find their dream homes at age-restricted communities like the amenity-rich Soleil Laurel Canyon. This impressive community features a spacious clubhouse, an 18-hole golf course, indoor and outdoor swimming pools, sports courts and 728 lovely single-family homes. Those who prefer a more intimate neighborhood, may be happier at a community like Cadence, a gated community of 127 homes which also features many resort-style amenities.
With a prime location just 40 miles from Atlanta, Canton offers small-town charm and easy access to urban attractions. Retirees can enjoy the city's outdoor recreations and diverse retail centers, and perhaps find a dream home in one of the area's beautiful active adult communities.