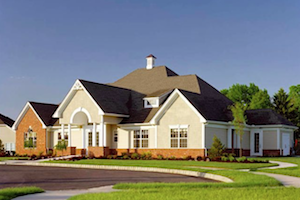 Set in Eastern Pennsylvania, on the Lehigh River, Allentown offers a fabulous mix of scenic parks and urban attractions. The city features historic sites, cultural attractions, and recreational opportunities. The area is also home to a variety of inviting active adult communities.
Allentown's History
Allentown is Pennsylvania's third-largest city, after Philadelphia and Pittsburgh, and one of the oldest major cities in the United States. The city was established in 1762 and was the hiding place of the Liberty Bell during the American Revolution. Today, visitors can explore some of the city's historic sites, including the Liberty Bell Museum at Zion's Reformed Church of Christ, the Allentown Symphony Hall, the Allentown Art Museum and the Allentown Cemetery Park.
Nature
When it comes to climate, Allentown features the beauty of all four seasons. Summers are generally hot and humid, with daytime high temperatures in the mid-80s. The spring and fall months tend to be mild, and winter brings snowfall that varies from one year to the next.
Allentown is known for its extensive park system, which promotes natural beauty throughout the city. Locals and visitors alike can enjoy scenic settings such as the 127-acre Cedar Creek Parkway, the 55-acre Lehigh Canal Park, and the 999-acre Lehigh Parkway. Bicentennial Park also features a 4,600-seat stadium for sporting events.
City Attractions
Attractions in Allentown range from museums and performance venues to sports franchises and seasonal festivals. For arts and entertainment, visitors can turn to the Allentown Symphony Orchestra, the Nineteenth Street Theater, or the Allentown Band, which is the oldest civilian concert band in the United States.
Sports lovers can cheer for the Lehigh Valley Iron Pigs, the Phillies' AAA-level minor league team, at Allentown's 8,100-seat Coca-Cola Park. They can also now root for the new Lehigh Valley Phantoms, an AHL affiliate of the Philadelphia Flyers, which began their inaugural season in September 2014.
Seasonal events include a variety of annual festivals. Just a few popular events include the Great Allentown Fair, the Mayfair Festival of the Arts and the Collegiate Marching Band Festival.
Food
When it comes to food, visitors can enjoy restaurants that feature cuisine from around the world, as well as menus that reflect the city's Pennsylvania German heritage. Regional favorites include scrapple, coleslaw, chow-chow, hot dogs and cheesesteak. Locals also love A-Treat, a regional brand of soda that has been in production since 1918.
Communities
Active adults who choose to settle in the Allentown area can find several charming communities in the nearby towns of Bethlehem, Pennsburg, Quakertown, and Easton, such as Renaissance at Morgan Creek. Age-restricted developments in the area are typically small with less than 300 homes, yet they offer appealing amenities, like inviting clubhouses and scenic grounds.
Whether planning a visit or looking for a tranquil retirement retreat, Allentown features both historic charm and modern attractions.