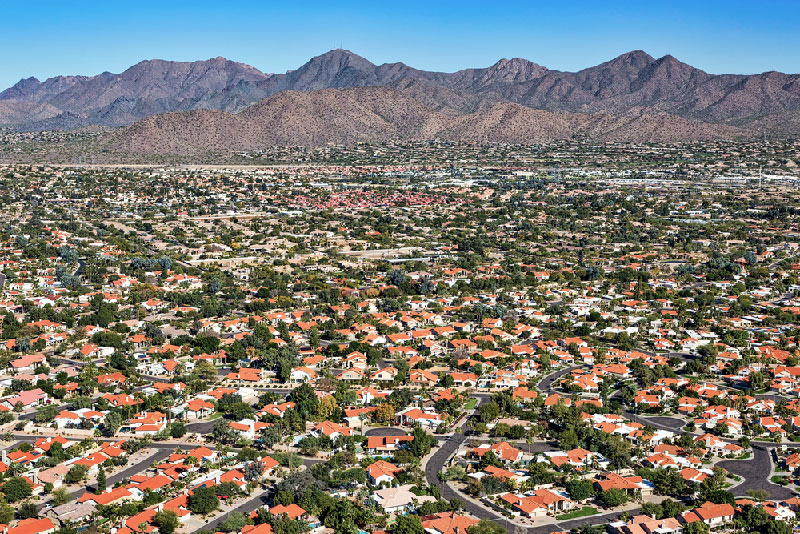 This week, I am heading out to Arizona -- the state where the first 55+ active retirement community as we know it was started. I plan to tour many of the more popular active adult communities around Phoenix, Tucson, and Green Valley.
Along the way, I plan to chat with many residents about their experiences in the various communities and to meet with local real estate agents about the state of the retirement market in Arizona. A lot has changed since the first active adult communities were started in Arizona over 50 years ago.
Along the way, builders have catered to the changing needs of active adults to offer the latest in popular home designs and upgrades, all while providing a socially active and physically engaging lifestyle. It is evident that this phenomenon has a wide-ranging appeal to many older adults.
By my calculations, in the areas around Phoenix, Tucson and Green Valley there are over 150,000 residences in age-restricted communities. Every year that number continues to grow as more baby boomers approach retirement age and seek a retirement lifestyle that meets their social, leisure, and physical requirements in a warm climate.
In this challenging real estate market, builders are becoming ever more creative at wooing the latest crop of retirees with new and exciting amenities that range from higher learning centers, demonstration kitchens, and state-of-the-art fitness centers.
Today's retirees are no longer content with a nice golf course and a few hobby rooms. They want a community that allows them to stay physically and socially active. Over the next several days I hope to gain a better understanding of what has made Arizona such a popular retirement destination over the last 50 years.
Additionally, I will tour some of the latest active adult communities such as Sun City Festival, Mission Royale, and Saddlebrooke Ranch to see how builders are molding their communities to meet the ever changing needs of the up-and-coming soon to be retiring baby boomers.