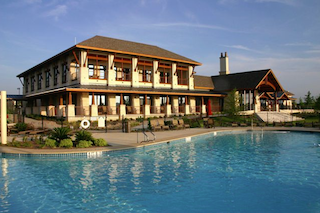 In the heart of the Lone Star State, Central Texas is a great destination for an active retirement or a sunny vacation. The area includes Austin, San Antonio and the Texas Hill Country. It is also home to Fort Hood, the country's largest military installation. For those who want to relocate to the area, Central Texas features a number of impressive active adult communities.
The Central Texas area is largely comprised of rolling hills, accented by rivers and scenic lakes. The region is roughly centered around the city of Austin, extending between Waco to the north and La Grange to the south. The sunny climate features hot summers and cool winters. In Austin, average daytime temperatures are in the high 90s during the summer months and in the mid-60s during the winter.
As the capital of Texas, and one of the state's largest cities, Austin provides attractions for nearly any interest. Austin has been promoted as the "Live Music Capital of the World" for its thriving music scene. The city boasts many music venues, including nightclubs, concert halls and outdoor festivals. Annual events include South by Southwest, the Austin City Limits Music Festival and the Fun Fun Fun Fest.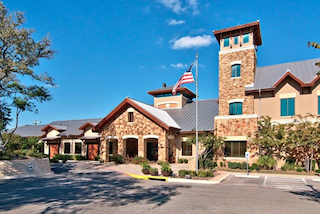 Beyond music, Austin has a strong theatre culture, a vibrant film presence and a wide range of museums and historic sites. The annual Austin Film Festival screens diverse films from around the world, while the Paramount Theatre shows classic films throughout the summer. Live performances can be enjoyed at venues like the Zachary Scott Theatre Center, Hyde Park Theatre and the Long Center for the Performing Arts.
Many attractions throughout Central Texas highlight the area's rich history. Visitors can discover the Texas Capital in Austin, the Alamo Mission in San Antonio and the George H.W. Bush Presidential Library in College Station. Central Texas is home to several centers for higher learning, including Texas A&M University, The University of Texas and Baylor University.
Shopping districts, golf courses and outdoor recreations are plentiful throughout Central Texas. Restaurants often feature regional fare, including mouthwatering barbecue and spicy Tex-Mex, as well as varied cuisines from around the world. Those looking to relocate to the area will also be glad to know that Central Texas offers quality medical facilities, such as University Medical Center Brackenridge, Hill Country Memorial Hospital and South Texas Medical Center.
Impressive active adult communities in Central Texas include large developments like Sun City Texas, in Georgetown, and Hill Country Retreat, in San Antonio. There are also mid-sized and smaller communities for those who prefer more intimate neighborhoods.
With sunny weather, exciting attractions and appealing communities, it's easy to see why active adults are drawn to Central Texas.