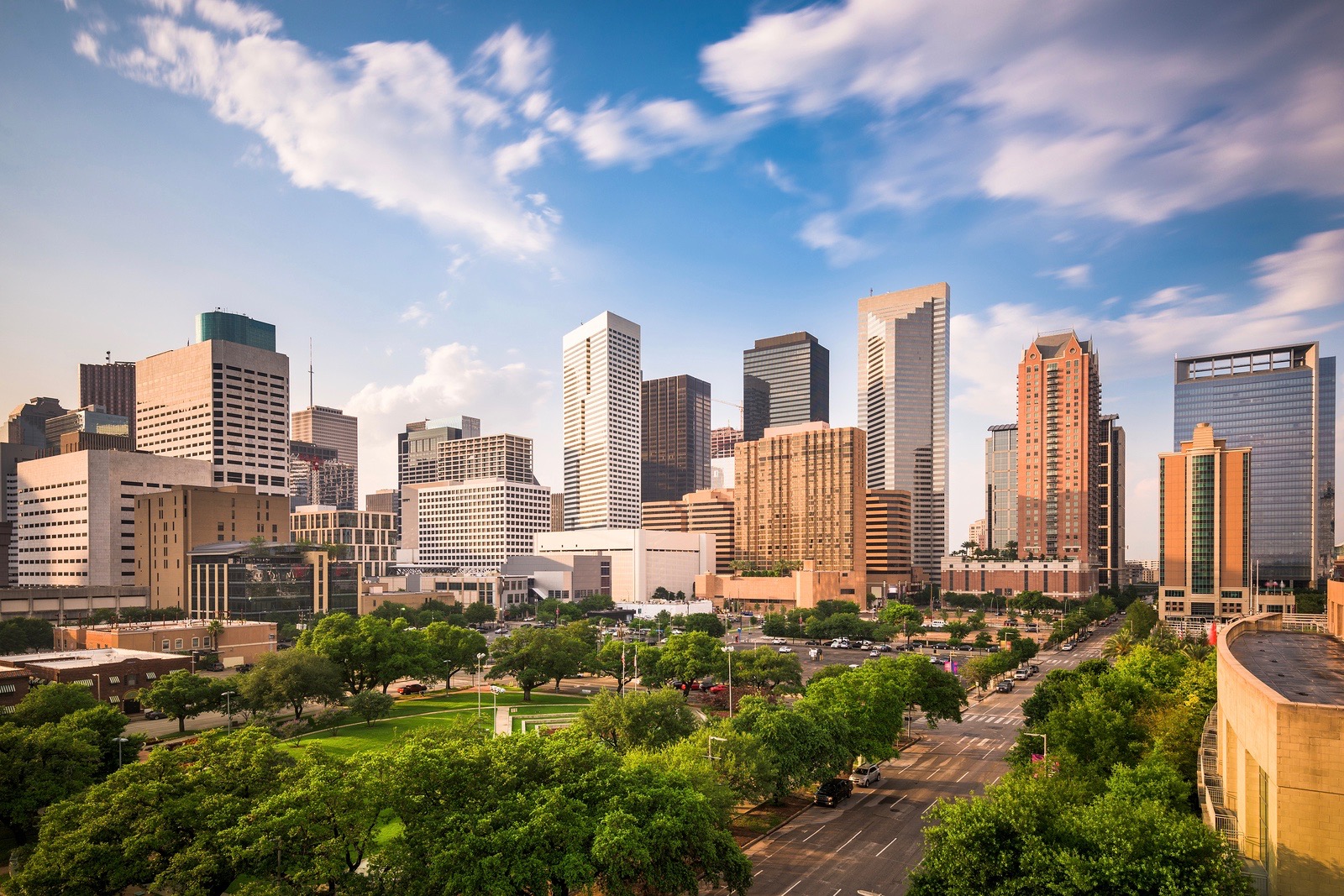 The sheer number and variety of nicknames commonly used for the Houston metro area suggest a lot about the city. Known to some as "Space City" for NASA's Manned Spacecraft Headquarters, to others as "Bayou City" for the natural features of the bay it is built on, "Clutch City" for its late-in-the-game sporting success and, more recently, the "The Big Heart" for generously taking in more than 150,000 storm victims seeking refuge and safety after Hurricane Katrina. As the fourth largest city in the United States, these nicknames and a host of others are apt descriptions for the attractions and excitement that the city of Houston and its metro area have to offer.
A Brief History
Settled some 175 years ago, Houston has been a major hub of commerce, industry, and ideas for almost all of its existence. Transforming with the times from a major transshipment point for rail and sea transport to a shipbuilding center during WWII, the city has always been ahead of the curve. Nothing illustrates this better than NASA's choosing the city as the location for its manned space flight operations in 1961, owing in large part to the city's excellent access to transit, a moderate climate, and, as NASA described it, "in close proximity to a culturally attractive community."
Locating the manned space program was a boon to the local economy that was later added to by the petroleum boom of the 1970s, drawing in thousands of new residents and cementing Houston's status as one of the most important cities in the country.
Food and Arts
It's not even just the rich history that attracts people to the Houston areas either. Houston has one of the best culinary scenes in the country with diverse offerings that represent almost 70 countries or regions of the world. The city has close to 10,000 restaurants and, not surprisingly, Houstonians eat out more than any other city in the country. Luckily you'll have a bit of extra money in your pocketbook as well for these nights out due to notably low tax rates throughout the state and region.
The city also has a well-supported arts scene with the enormous Houston Museum of Fine Arts at the center of it, housing a collection of nearly 64,000 works from six continents. Looking for something distinctively Texan to do? The Houston Livestock and Rodeo show is to Houston what Mardi Gras is to New Orleans. They say everything's bigger in Texas and the Livestock Show proves that, drawing millions of visitors to this massive event with its enormous rodeo and top-tier country music artists.
Communities
The Houston metro area's many active adult communities offer excellent access to the Houston city center, as well as neighboring Galveston Island, while being a comfortable distance from the noise and congestion of the downtown region. Del Webb Sweetgrass in Richmond, just to the west of Houston's city limits, is a great example of such a community. Built around a 50-acre lake with several miles of walking trails and streams, this community has a distinctly quiet and private feel though it is hardly isolated with easy access to shopping and major highways. All homes come with two-and-a-half car garages and floor plans combine the traditional and comfortable with innovation true to the Del Webb style.
Thirty minutes south of Houston's downtown, you'll find the Village at Tuscan Lakes in League City. This tight-knit community of 336 single-family homes features numerous amenities housed in the 12,000 square-foot clubhouse, including fitness facilities, putting greens, and even a stocked lake for the angler.
Hosting the grandchildren? Space Center Houston, NASA's museum and gateway to the Johnson Space Center, is less than a 20-minute drive away. Those looking to get out to the beach will also be pleased to know Galveston Island is just 45 minutes away.
Situated in Fulshear is the brand new Cross Creek Ranch master-planned community with Bonterra, a community exclusively for those 55 and better. Cross Creek Ranch is almost a city unto itself with world class, resort-like amenities built with the natural beauty of the area in mind. Nature areas? Check. Miles of walking trails? Check. Multiple clubhouses with pools and a waterpark? Check. Better still, those living in the Bonterra active adult community have access to amenities and a clubhouse reserved just for them in addition to all of the other amenities the community has to offer. While the community is still under construction, it is best to look now as homes are selling fast.
Whether you're a lifelong Texan who knows all of the words to "Deep in the Heart of Texas" or from outside of the state and a bit overwhelmed by all of the choices in the world of active adult communities, it is well worth your time to give Houston some thought. The city's many restaurants, cultural destinations, and great location along with its top notch active adult communities all make it a terrific choice for baby boomers.