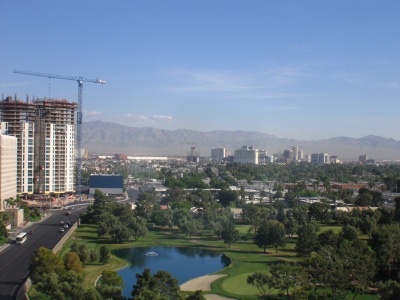 Retirees are often drawn to the sunny shores of southern coastal states such as California, Florida, and North and South Carolina. With their warm weather, mild winters, and plentiful outdoor activities, these states are a natural fit for active adult communities.
Yet not all retirees dream of life on a beach, or even within easy driving distance of an ocean shore. Within its coastal borders, the United States offers a diverse climate that includes spectacular mountains, dense forests, lush lakes, verdant valleys, arid deserts, and flat, open plains. Any of these locations may appeal to retirees, either for their own benefits or for their proximity to family and friends.
Arizona
Though Florida is the most popular retirement state, Arizona may be considered its close second. In 1960, the first active adult community, Sun City by Del Webb, opened its doors just 16 miles outside of Phoenix, Arizona. Since that time, active adult communities have thrived in Arizona, where retirees are drawn to the area's year-round sun, many recreational attractions, and relatively affordable cost of living.
Like Sun City, Arizona's earliest active adult communities were built in the area surrounding Phoenix, each providing residents with their own amenity-rich community close to the shopping, dining, and cultural attractions of this thriving city.
Southern Arizona communities found near Tucson and Green Valley offer all the amenities typically offered to active adults, plus magnificent views of the Santa Catalina Mountains. Northern Arizona, such as the area near Prescott, is becoming increasingly popular among younger retirees who enjoy an active outdoor lifestyle.
Nevada
Nevada is another non-coastal state that is popular among retirees. Those who dream of life in the high desert may love living in an active adult community situated in Las Vegas or Henderson, only miles from the glittering Las Vegas Strip. Mountain lovers may find their dream home in Reno, at a community like Sierra Canyon by Del Webb.
New Mexico
In recent years, New Mexico has become another state popular among retirees who dream of desert and mountain life. Jubilee at Los Lunas, New Mexico's largest active adult community, is located only 20 miles outside of Albuquerque at the base of the El Cerro de Los Lunas Mountains. Like Jubilee at Los Lunas, the beautiful community of Alegria by Del Webb offers stunning mountain views. It is located just north of Albuquerque and 40 miles from Santa Fe, on the banks of the Rio Grande.
Colorado
Mountain lovers will also feel at home in one of the gorgeous active adult communities located in the areas surrounding Denver, Colorado. Residents of Anthem Ranch enjoy both breathtaking views and the various amenities offered through the 30,000 square foot Aspen Lodge clubhouse. If golf is a priority, retirees should check out the beautiful and challenging courses at Heritage Todd Creek in Thornton, and Heritage at Eagle Bend in Aurora. And for those who want to live close to city, Heather Gardens and Windsor Gardens each offer condos and townhouses that are minutes from downtown Denver.
Illinois
Builders have begun offering resort-style active adult communities in states that have not been as well known for their retirement appeal. One such location, which features a surprising number of active adult communities, is the state of Illinois. Though Illinois' four seasons include some harsh winter weather, active adult communities have been successful, particularly in the area surrounding Chicago.
With over 5,400 homes, Sun City Huntley is the largest 55 and older community in the Midwest and offers such fabulous amenities as an 18-hole golf course, two state-of-the-art fitness centers, indoor and outdoor swimming pools, a 19-acre fishing lake, multiple sports courts, a variety of social clubs, and much more. Other popular active adult communities in the area include Edgewater in Elgin, Carillon Club in Naperville, and Grand Dominion in Mundelein.
Though coastal states like Florida and California remain popular retirement locations, retirees should consider active adult communities off the coast as well. Many of these great states offer picturesque views, four seasons, and active adult communities with abundant amenities. They may even be closer to home, bringing retirees the joy of an active adult lifestyle without having to move far away from family and friends.