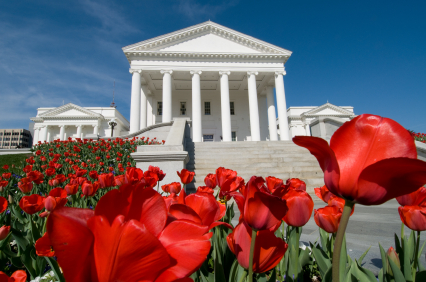 Steeped in United States history, Richmond is the capital of Virginia and one of the largest cities in the state. The city is located just two hours south of Washington, D.C. and two hours northwest of Virginia Beach. Of course, this Central Virginia area has plenty to offer closer to home, including shopping centers, restaurants, entertainment venues, historic sites, and much more.
Rich History in Richmond
History buffs have no trouble finding a wealth of historic sites in the Richmond area. The Virginia Capitol building was built by Thomas Jefferson and is the country's second-oldest working capitol. The St. John's Episcopal Church was the site of Patrick Henry's famous "Give me liberty or give me death" speech.
During the Civil War, Richmond was the Capital of the Confederacy and the area includes many historic battlefields. Despite this war-torn history, many beautiful manor homes and gardens have survived and are now open to visitors.
A Modern City
Today, the Richmond area has more to offer than historic sites and remembrances of days gone by. As a modern city, Richmond provides contemporary entertainment year-round. There are live performance venues, outdoor summer concert series, comedy clubs, art galleries and more. When it comes to shopping, the area has everything from suburban malls to quaint shopping districts with farmer's markets and locally owned boutiques.
While all of Virginia is located below the Mason-Dixon line, the Northern Virginia and D.C. Metro area is often considered to have a more global culture than the rest of the state. In Richmond, the state's historic southern culture becomes more prevalent. Locals may have a Southern Virginian accent and it's easier to find restaurants that serve sweet tea. Yet, the city's diversity still brings that global feel, which gives the region an interesting mix of old and new.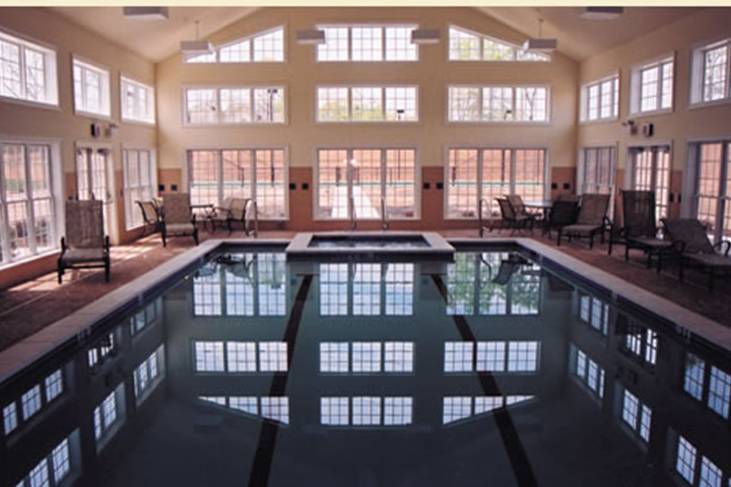 CrossRidge in the Glen Allen suburb of Richmond offers a vibrant social lifestyle and beautiful amenities.
Outdoor Activities
Richmond's hot summers and mild winters offer a great environment for outdoor activities. Race enthusiasts can watch the excitement of NASCAR at the Richmond International Raceway, cheer for hot rods at the Richmond Dragway, or play the ponies at Colonial Downs. The area has more than 20 spectacular golf courses, and the nearby James River is a prime spot for whitewater rafting, canoeing, and kayaking. Richmond also supports geocaching, with over 1,000 hidden caches to find.
Active Adult Communities Near Richmond
Retirees who decide to relocate to the Richmond area can find several charming suburbs just outside of the city. A few to consider include Mechanicsville, Glen Allen, and Chester. There are also a few age-restricted communities in the area, such as Cross Ridge in Glen Allen and Rock Creek Villas in Quinton.
Virginia Retirement Taxes
Virginia is a mixed bag when it comes to retirement taxes. Social Security benefits are not taxed, but federal annuities and military pensions are taxed as regular income. Virginia is a scenic state to visit and a lovely destination for relocating retirees. With a rich history, urban attractions, and relatively close proximity to the shore, Richmond may just be an ideal retirement getaway for many active adults.