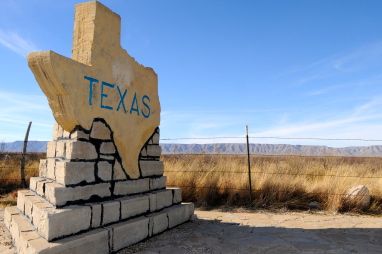 A study by the North Carolina Center for Creative Retirement (NCCCR) once listed Texas as the number-two retirement destination in the country. In November 2009, the Los Angeles Times declared Texas to be "the new retirement mecca". What is it that draws retirees to the Lone Star state?
There are many things that active adults look for in a retirement destination. Some of the most common criteria include a desirable climate, affordable housing, a low cost of living, great health care, and plenty of local activities. For those who prefer age-restricted living, exceptional active adult communities are also an important part of the decision.
Climate
As the second-largest state in the country, Texas' varied climate appeals to many potential residents. Central Texas, which includes San Antonio and Austin, has hot summers and cool winters. In eastern regions, like Dallas and Houston, higher humidity intensifies the summer heat and brings plenty of annual rainfall. Semi-arid regions are found in both South Texas and in the northern plains area, while Western Texas' arid climate includes the Chihuahuan Desert.
Cost of Living
the While cost of living varies from city to city, Texas is known for being a relatively inexpensive place to live. Homes in Texas are available in a wide range of prices and sizes. Active adult communities throughout the state offer housing options which meet nearly any budget.
Richmond's Del Webb Sweetgrass, which is set to open in the spring of 2011, will feature single-family homes from the mid $100s to low $300s. Similarly priced homes can also be found at lovely communities like Heritage Towne Lake in Cypress and Hill Country Retreat in San Antonio.
Activities and Attractions
When it comes to local activities and attractions, Texas may fit the bill for many retirees. In cities throughout Texas, active adults will find museums, performing arts theaters, sports arenas, fine restaurants, and historic sites. A few of Texas' unique attractions include the Alamo in San Antonio, Dallas' Museum of Art, the Texas Sports Hall of Fame in Waco, and the Presidential Museum in Odessa.
Communities
Retirees who long to live in a sprawling, resort-style active adult community will also find many options in Texas. Sun City Texas in Georgetown features a wide array of amenities, including three 18-hole championship golf courses. Robson Ranch in Denton is a golf community with a spectacular list of amenities and homes ranging from the mid $100s to the high $600s. For a slightly smaller yet equally impressive golf community, active adults can turn to the beautiful Frisco Lakes in Frisco.
Texas may be known for its wide open spaces and cowboy culture, but clearly, there is much more to this southern state. As many active adults have already discovered, Texas is one great retirement state.