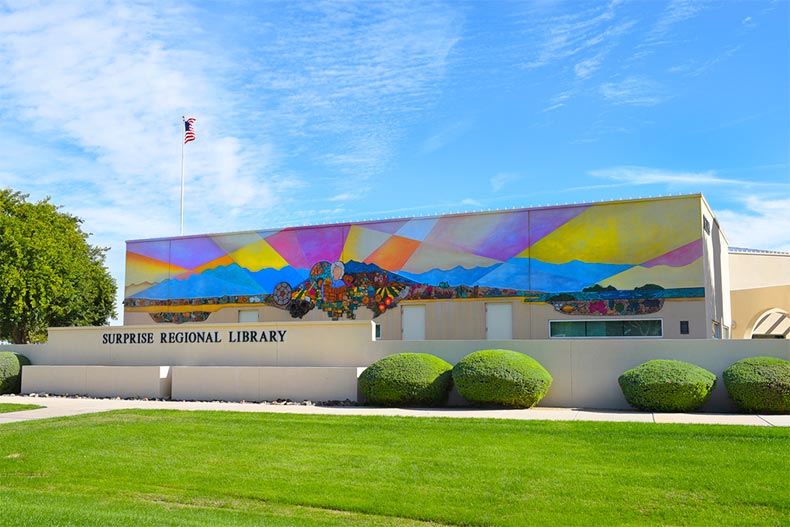 As one of the top retirement destinations in the country, Arizona offers warm, sunny weather, plenty of outdoor activities, and popular attractions. The Phoenix area alone is home to a number of popular communities that offer low-maintenance lifestyles and resort-like amenities for active adults.
One community in particular that recently landed in the top 5 of all active adult communities is Sun City Grand in Surprise, AZ. Residents of this 45+ community love the friendly atmosphere and seemingly endless activities to keep them busy.
If you're wondering whether Sun City Grand is right for you, check out what this thriving desert city in Phoenix's northwest valley has to offer.
White Tank Mountain Regional Park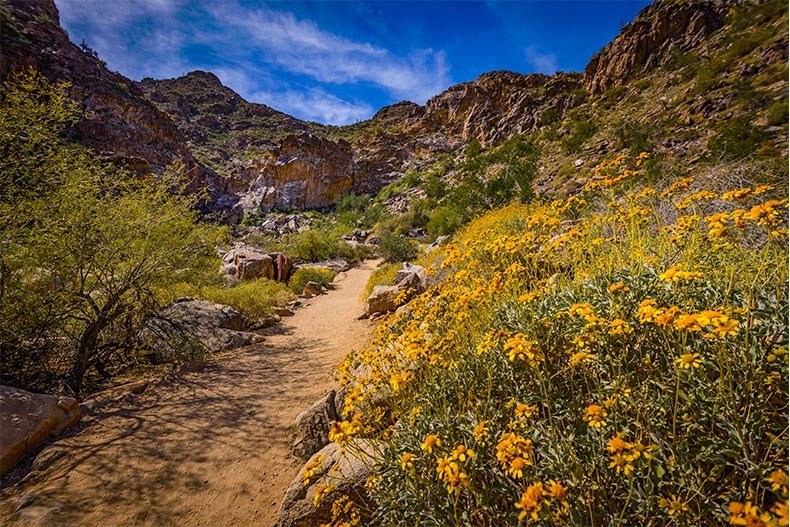 Whether it's hiking, biking, or camping, White Tank Mountain Regional Park has it.
Located at the western edge of Surprise is White Tank Mountain Regional Park. This stunning regional park is where the desert and mountains come together. It encompasses nearly 30,000 acres, making it the largest regional park in the county.
Locals in Surprise often come to White Tank Mountain Regional Park to hike, camp, and bike ride through gorgeous mountain and desert landscapes. One of the most popular trails in this area is Waterfall Trail, which is a fairly easy hike as it's just under two miles. Hikers are rewarded with a beautiful waterfall at the end of the trail, and there are also historic petroglyphs along the way.
White Tank Mountain Regional Park also has an on-site nature center that is open year-round. The nature center is a popular spot for people of all ages to learn more about the natural environment and gather for various functions.
Check out the Wildlife World Zoo, Aquarium, and Safari Park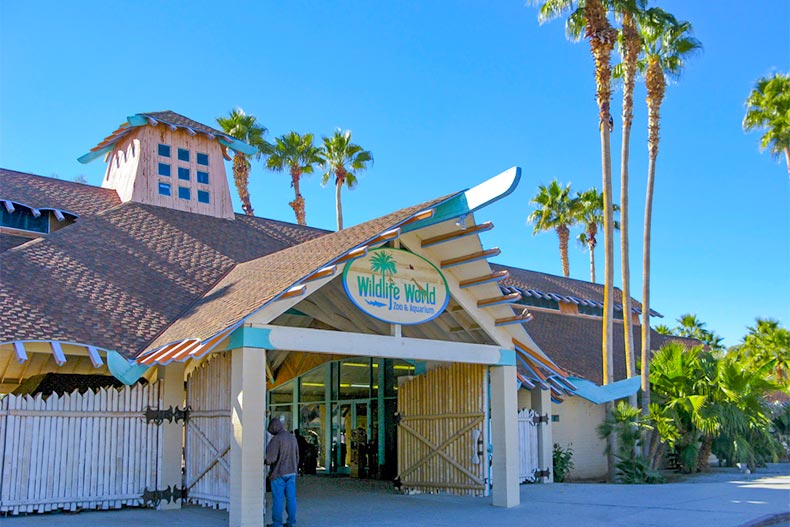 Arizona's largest collection of exotic animals is located just a short drive from Surprise, AZ. Wildlife World includes a zoo, aquarium, and a safari park, and it is home to more than 6,000 animals. It also includes over 600 exotic and endangered species.
At the zoo, visitors have access to attractions such as a baby animal nursery and a kangaroo walkabout. The zoo also provides visitors with the opportunity to see exotic reptiles, a rare endangered white rhinoceros, and big cats. The aquarium features the longest acrylic tunnel in Arizona, allowing visitors to get a closer look at incredible aquatic animals.
For those looking to view the animals in a more natural setting, the 15-acre Safari Park offers an immersive experience. This part of Wildlife World includes an African lion habitat where visitors can see big cats lazing in the grass.
Head to a Baseball Game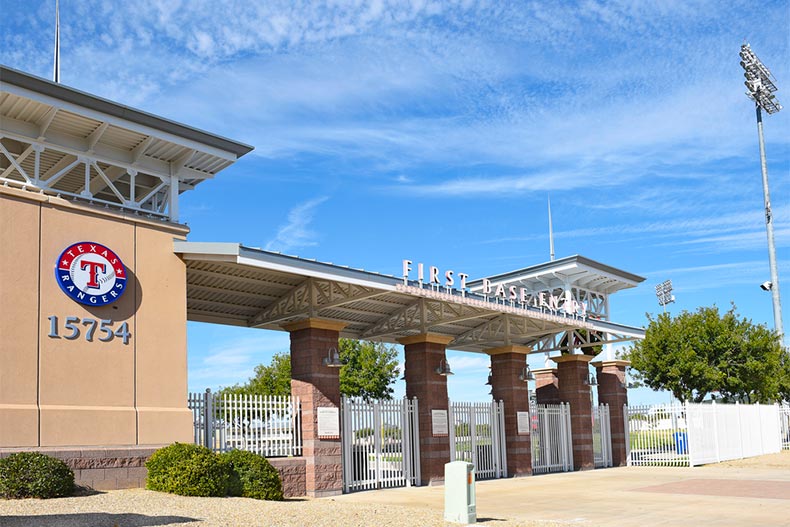 Surprise is the spring training home of the Texas Rangers and Kansas City Royals.
Surprise is a great place to be for baseball lovers. During the month of March, Surprise is the spring training home for the Kansas City Royals and Texas Rangers. Locals can catch Cactus League games at the 10,560 seat, multi-use Surprise Stadium. The Surprise Saguaros also play exhibition games here during the Fall League.
This state-of-the-art stadium opened in 2002 and it has quickly become a favorite for those living in the Phoenix area. It was previously named the "best place to watch a Spring Training game" by "Best of Phoenix." It also regularly hosts high school and college sports tournaments, as well as little league games.
Challenge Yourself at Championship Golf Courses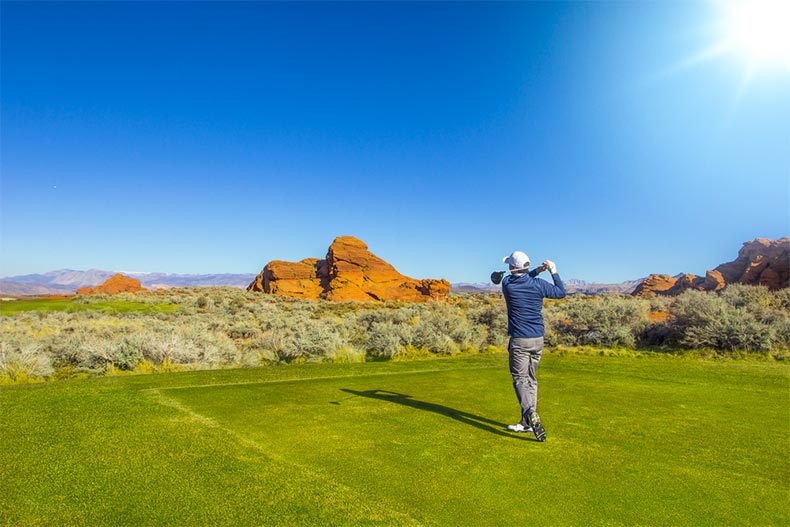 Golf fans love the number of championship courses in Surprise.
For active adults looking to tee up, Surprise is home to a number of top-notch golf courses, many of which are located at the Sun City Grand community. This community has four Billy Casper and Greg Nash signature golf courses, including Cimarron, Desert Springs, Granite Falls South, and Granite Falls North.
Cimarron is considered to be the most challenging of these courses, and it is a popular spot for Sun City Grand residents to enjoy a little friendly competition with one another and up their skills. Sun City Grand is a full-service golf operation, so residents and visitors can expect top-notch food and beverage services, driving ranges, and on-site golf shops.
Stay Active at the Surprise Tennis and Racquet Complex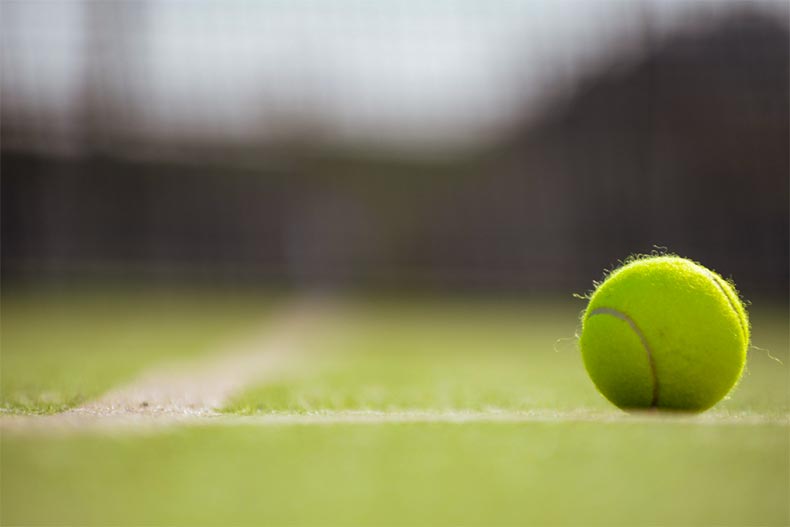 If you're in the mood for tennis, Surprise can fulfill your desire.
The Surprise Tennis and Racquet Complex was recognized by the United States Tennis Association as being one of the best tennis centers in the country. It offers 25 tennis courts, 17 of which are lighted, and it has a 2,500-seat arena. Visitors can also play racquetball on two dedicated courts, and table tennis is also available.
This impressive facility is open seven days a week, allowing locals to stay active and hone their skills any day of the week. There are also plenty of classes and activities for all ages and skill levels, and the facility sometimes hosts professional exhibition games.