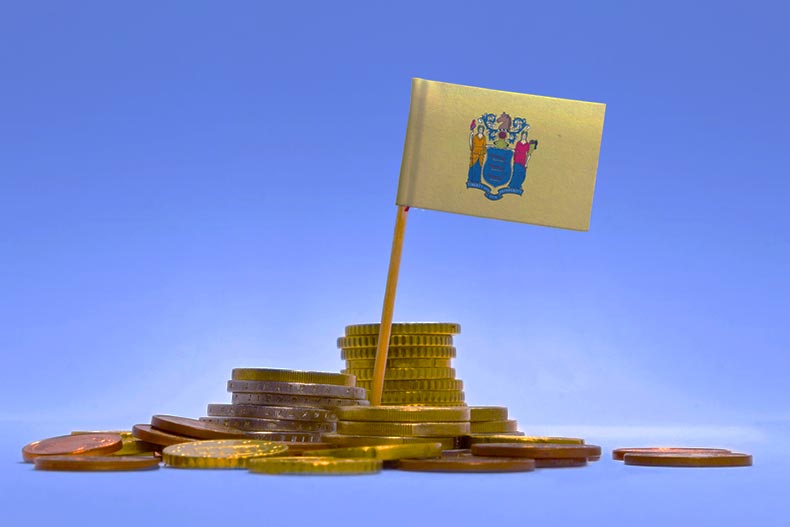 Many active adults buying into a 55+ community are also moving to different states. Whether that's for the climate, proximity to grandchildren, or the taxes, active adults are on the move. Taxes should be considered in-depth when moving to any state, including New Jersey.
The Garden State is known for its expansive shoreline, pinelands, suburbs and urban areas. Residents can also enjoy all that big cities like Philadelphia and New York City can offer, then simply drive over a bridge to get back home.
New Jersey is a small state with a large population and is home to 255 active adult and active lifestyle communities. Property values vary widely, depending on where the residence is located. The Tax Foundation reports that New Jersey's state and local tax burden is 12.2 percent, ranking it 3rd in the country.
The Basics
Income Tax: Ranges from 1.4 to nine percent.
Retirement Income: Pensions, annuities, and certain IRA withdrawals are taxable, with exemptions
Gas Tax: 55.50 cents/gallon (Includes all taxes)
Estate/Inheritance Tax: No New Jersey Estate Tax is imposed on the estates of decedents who have passed on or after January 1, 2018. Inheritance taxes vary, depending on the decedent and the beneficiary.
Social Security Tax: None
State Sales Tax: 6.625 percent (food, prescription drugs and non-prescription drugs, clothing, and footwear are exempt).
Property Tax
In New Jersey, property taxes are set locally and vary in different counties. Deductions may apply. New Jersey residents pay more money in property taxes than any other state, though a loophole recently created in state law aims to help with that.
Important Exemptions
Homestead Benefit Program: Eligible residents may receive property tax deductions of approximately $250.
Freeze Program: Reimburses eligible residents for property tax increases.
Retired Military Pay: Military pensions are exempt from taxes.