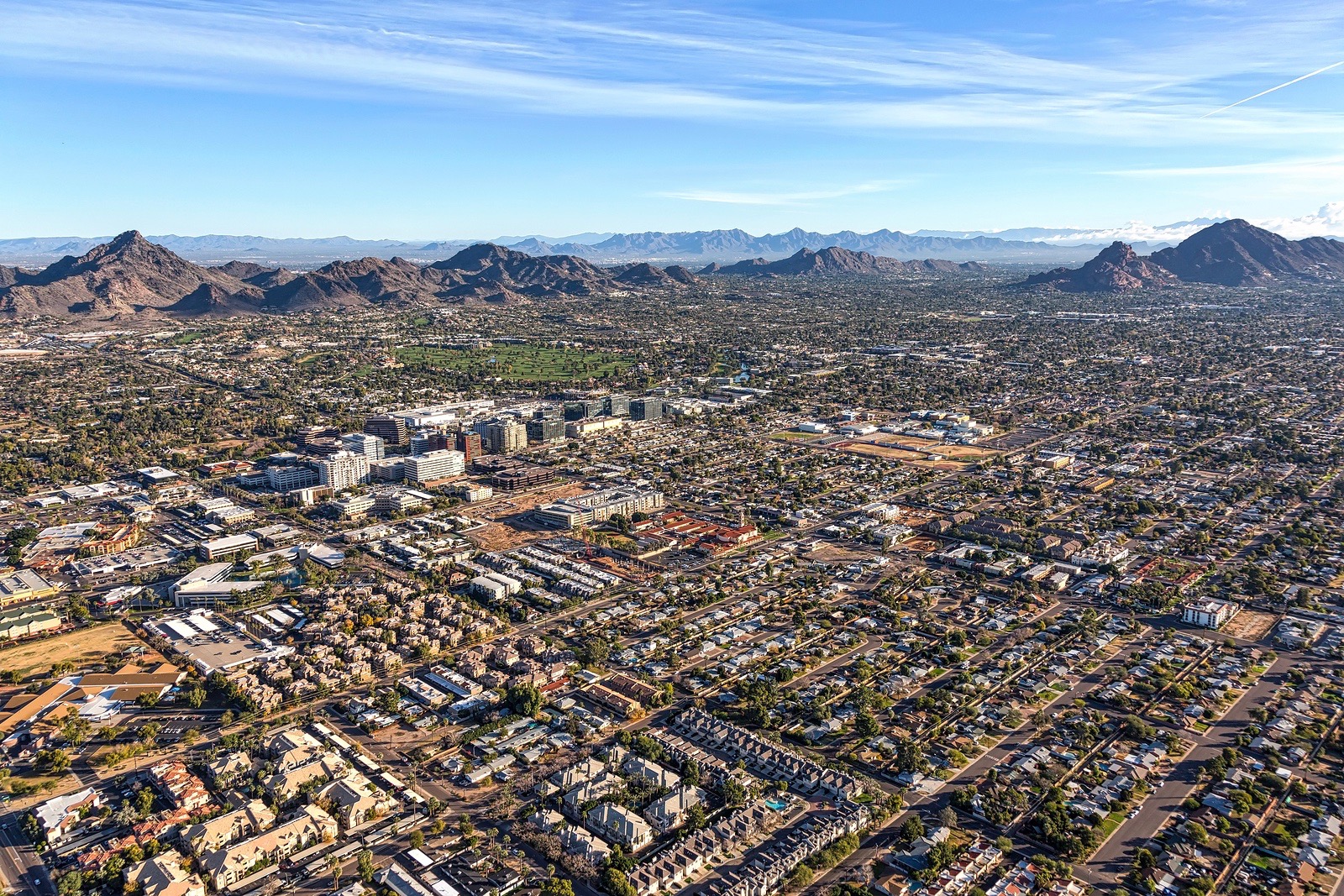 You don't need to be told that Arizona is the retirement capital of the West. Much like Florida, the entire state of Arizona has become a favorite location for those looking for warmer weather after decades of frigid winters. Besides weather, Arizona has several population centers with a variety of attractions. There's also no tax on Social Security, possibly the biggest reason for Arizona's retirement growth. Because of this, Arizona is in a full-blown rivalry with Florida for which state is more desirable for retirees.
The Phoenix Metro
The Phoenix Metropolitan Area is the most populous region in the state, so it's understandable that it would have the highest number of 55+ communities at 56. The hardest decision you'll have to make is just choosing one community to live in.
Sun City is perhaps the most prominent 55+ community in the area. Along with its sister community – Sun City West – it makes up a census-designated area for retirees only. Both communities offer anything a retiree could want. There are eleven golf courses, 19 shopping areas, and limitless leisure and recreational activities. If you're looking for a newer community with more modern amenities, there's always CantaMia in Goodyear.
Built in 2010, CantaMia offers kitchens with modern appliances as well as yoga and Zumba classes in the clubhouse. Just a little bit outside the hustle and bustle of the metropolitan area is Rio Verde, a natural oasis but also near enough to Scottsdale for modern attractions and conveniences.
Phoenix is a unique city in that it's not a large city with a bustling downtown area and many surrounding suburbs. Of course, there are suburbs, but a few are as large and attractive as Phoenix, most notably Scottsdale, Glendale, Tempe, and Mesa. These cities are home to upscale shopping malls, new restaurants, professional sports, and annual festivals. There is so much diversity between these many cities that make Phoenix such a welcoming option for so many retirees. Tempe is a college town, Scottsdale is a high-end suburb with boutique shopping, while Chandler is a slower-paced town favored by many retirees.
Another unique thing about the Phoenix metropolitan area is the blend between urban activity and nature. One doesn't have to even leave the metro area to find walking trails and small mountains to hike. The Tempe Butte is a perfect example of this. It's a small butte located directly in downtown Tempe, offering an easy, but rewarding hike to the top where there are unblocked views of the entire area. Besides trails and hiking, there are hundreds of golf courses to choose from throughout the area for the sports enthusiast.
The Tucson Area
Tucson is another metropolitan area popular among retirees. Just an hour south of Phoenix, it offers a more low-key retirement with big-city amenities. Another big draw for those choosing between Tucson and Phoenix is the active art community in the area. There are many festivals, galleries, and art walks throughout the year, as well as classes for those looking to improve their skills. Tucson has several important cultural centers, like the Tucson Symphony, the Arizona Theater Company, and Arizona Opera. There is no shortage of creativity on display for lovers of the arts.
SaddleBrooke Ranch is one of the most popular communities in the area, as well as Del Webb at Dove Mountain, a new community by the iconic construction company. Leaving the populous areas gives you even more of an opportunity to experience some of the country's most scenic spots. There are 23 areas governed by the National Park Service throughout Arizona, most notably the Grand Canyon National Park. Between these and many other scenic regions, nature lovers will find an almost limitless number of options when it comes to hiking and even rock climbing if you're feeling adventurous.
Whether you choose northern Arizona or go south of Tucson, you'll have your pick of over thirty 55+ communities with their own unique appeal to rural living.