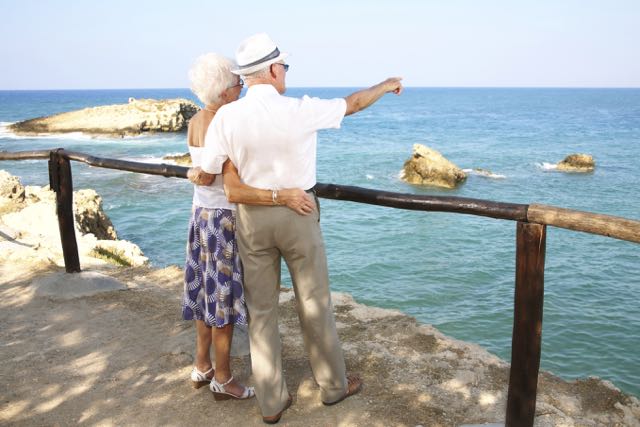 Retirement is a great time to travel and the U.S. offers plenty of exciting destinations. From sandy beaches and scenic getaways to thriving cities and world-class theme parks, there is something for everyone. If you want to see the world, consider adding these fabulous getaways to your travel dream list.
1. The Grand Canyon
Inspiring vistas and outdoor adventures await those who travel to the Grand Canyon. This natural wonder stretches along 277 miles, is up to 18 miles wide, and drops a mile deep. In addition to its spectacular scenery, the Grand Canyon features outdoor activities, tours, museums, historic shops and more.
2. Hawaii
You don't need a passport to enjoy this tropical island getaway. Hawaii offers a little bit of everything. There are beautiful beaches, exotic rainforests, breathtaking sea cliffs and impressive coffee and pineapple plantations. Visitors can enjoy many local attractions including traditional Hawaiian luaus and scenic island cruises.
3. Washington D.C.
When planning to see the world, don't forget a trip to our nation's capital. There's something for everyone in Washington D.C. Explore the museums and monuments along the National Mall, take in a show at the Kennedy Center, visit the White House and Capitol building, tour the National Cathedral or visit the pandas at the National Zoo.
4. Alaska
A trip to Alaska is sure to be memorable, especially when you book an Alaskan cruise. Many cruise lines offer trips through this natural wonderland. View snow-covered mountains and lush forests, making stops at charming harbor towns along the way.
5. Charleston
If you want to experience true Southern charm, plan a vacation in Charleston, South Carolina. This historic coastal area features antebellum plantations and row homes, local museums, lush gardens and quaint shopping districts.
6. Las Vegas
The Las Vegas Strip is famous for its world-class entertainment, luxurious casinos and never-ending buffets. While Sin City is known for its nightlife, the city also has a softer side with rejuvenating spas and specialty museums. It's also within easy access of the impressive Hoover Dam.
7. Branson, Missouri
If you want the Las Vegas experience on a smaller scale, plan a trip to Branson, Missouri. This active adult playland has been nicknamed the "Live Music Show Capital of the World." It offers casinos, live shows and great restaurants, as well as golf courses, museums and world-class shopping.
8. Walt Disney World
Walt Disney World is a great destination for family vacations, but it can be even more fun without the kids (or grandkids). Retirement frees you up to travel in the off-season, which is the best time to enjoy all the magic of Disney World. Ride the rides, enjoy the shows and stay up late for the fireworks every night.
9. Cape Cod
New England offers a special charm that is dear to many Americans. Life moves slower in this summer retreat. It's the perfect place to rest and relax by the seashore. Enjoy fresh lobster and seafood, browse the quaint shops and tour its quiet harbor towns.
10. Yellowstone
There's something otherworldly about a visit to Yellowstone. Amid the natural forests and mountain vistas, stroll the wooden walkways to explore its sulfur springs and geothermal areas. Watch the bubbling mud pots and impressive spray of Old Faithful.
Throughout the country, fantastic destinations let travelers experience a world of discovery. When planning your next vacation, don't overlook the majesty and diversity of the United States.