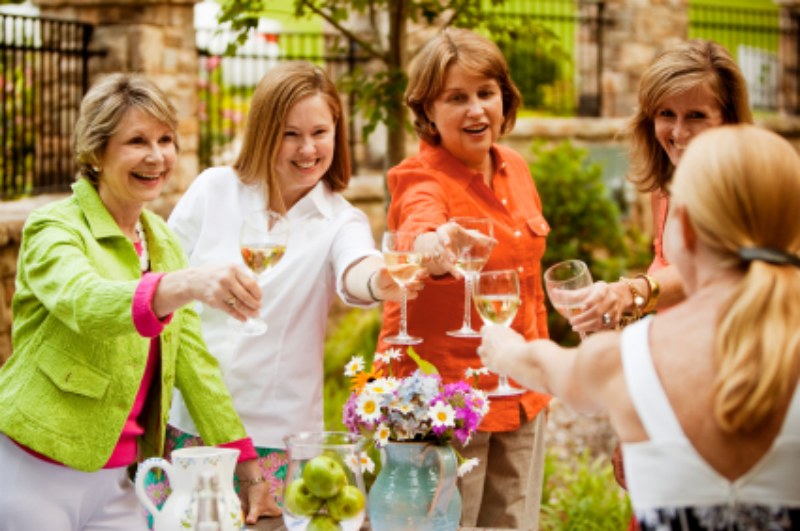 According to Del Webb's 2010 Active Adult Survey, youth is on the mind of those aged 55+. To most respondents, age is only a state of mind and not something that should slow down their active, busy lifestyles. With this positive, youthful attitude, it's no wonder that active adult communities that appeal to younger residents have fared well through the recent real estate storm.
Active adult communities are designed with a particular demographic in mind. Specifically, community developers hope to attract homebuyers in the 55 to 65 age bracket. And with good reason, as this age group is likely to make the most use of the community's amenities, and also be willing to pay the additional fees required to cover their upkeep.
However, the median age at a given community is often 10 to 20 years older than its minimum age limit. This is not to say that residents over the 55 to 65 age bracket are necessarily less active.
Median Age Ranges
Del Webb's recently released survey shows that active adults generally feel 15 years younger than their actual age. More than half of the respondents said they exercise regularly, and a high percentage of them feel that they have gotten in better shape as they have aged.
Yet having younger residents helps a community as a whole stay active. To attract younger homeowners, some active adult communities have lowered their age restrictions by five or even ten years. In 2007, Sun City Grand, in Suprise, Arizona, lowered its age restriction to 45. This move may be part of the reason why the homes at Sun City Grand, whose median resident age is 67, retained more of their value than nearby Sun City whose median age is 78, and Sun City West whose median age is 74.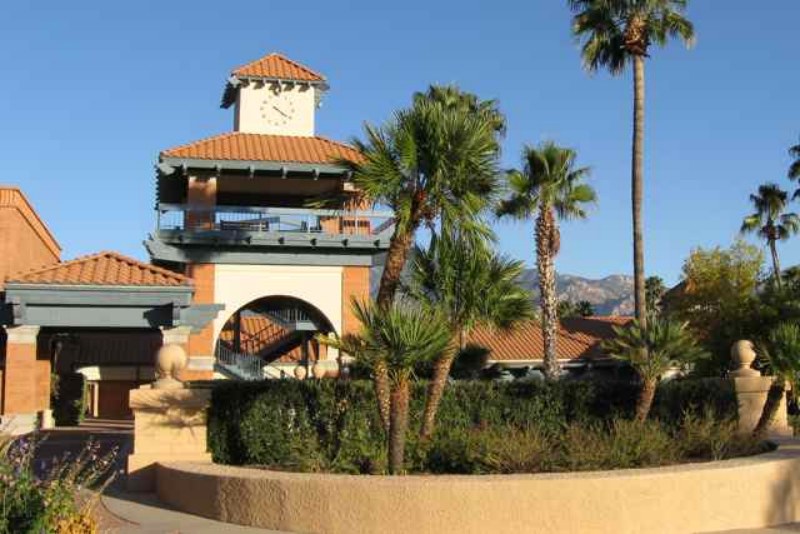 Del Webb's Sun City Vistoso in Tucson, Arizona is open to residents as young as 45 years.
Sun City Grand is not the only community that has an age restriction that is lower than the typical age of 55. Heritage Ranch in Fairview, Texas, and Siena in Las Vegas, Nevada are each open to those aged 50+. Several communities' age minimums are set at 45, including Sundance and Sun City Festival, both in Buckeye Arizona; and, in Tucson, Arizona, at Mona Lisa Village and Sun City Oro Valley.
As active adult communities continue to look for younger residents, some have lowered their restrictions to allow those aged 40 or older. Two of these communities are Robson Ranch in Denton, Texas, and SaddleBrooke in Tucson, Arizona. At Heather Gardens, in Aurora, Colorado, residents can be as young as 39 years old.
Legal Obligations
For communities to legally remain age-restricted, federal guidelines state that 80-percent of the residents must be over the age of 55, even for communities with lower age-restrictions. To stay safely within these guidelines, most communities only allow 15-percent of their residents to be under the age of 55. Yet having a portion of a community open to younger residents often brings additional vitality to an age-restricted community.
For prospective buyers, median resident age may be more of an indication of its overall environment than its age restriction alone. However, these statistics are only one piece of the equation and should not replace a visit to a potential new home. Most communities offer tours and the larger communities offer guest accommodations for potential new residents. By visiting, you can judge the community's level of activity and a youthful attitude for yourself. After all, as the Del Webb survey shows, active adults are only as old as they feel.