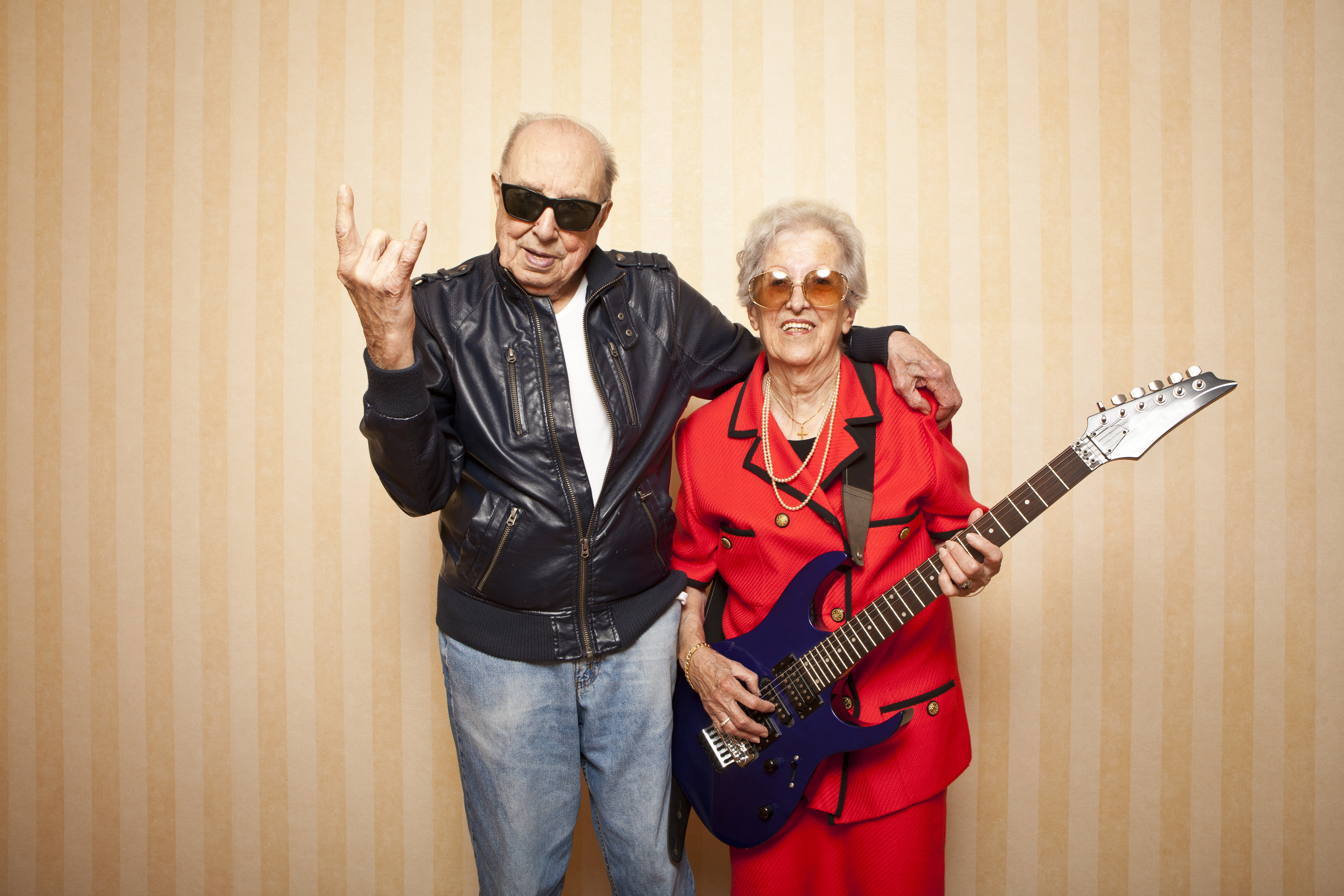 Just because you're retired doesn't mean you don't get to have any fun. While Millennials have multi-day festivals and events like Coachella and Lollapalooza, Baby Boomers also have great concerts that they can check out to see their fellow Boomer musicians. Some of these artists are performing at a new music festival this year called Desert Trip in Indio, CA that's being referred to as "Boomerchella" with a great lineup that will make it one of the best events of the summer. Find out which of these Baby Boomers are still rockin' and rollin' on tour in 2016.
Bob Dylan
Singer-songwriter Bob Dylan has been performing for more than five decades and is known for his most popular work during the 1960s that chronicled social unrest, American civil rights, and anti-war movements. Some of his most influential songs include "Blowin' in the Wind," "The Times They Are a-Changin,'" and "Like a Rolling Stone." Not only has Bob Dylan released classic albums, sold over 100 million records, and won numerous awards, he has also published six books with his artwork, which has been displayed in art galleries across the country. Bob Dylan will go on tour this October and perform in the Desert Trip music festival in Indio, CA.
Donny & Marie Osmond
This brother-sister duo was born into a musical family and started performing at an early age before they joined forces to star on their own TV variety show in the 1970s. Each went on to record solo projects, notably Donny's popular "Puppy Love" and Marie's "Paper Roses" after their "Donny & Marie" show ended, but they were reunited in the late 90s to host a talk show together. After years of individual projects and success, Donny & Marie joined forces again in 2008. They currently have an exclusive concert engagement at the Flamingo Hotel in Las Vegas as well as tour dates in the U.S. and Canada in 2016.
Elton John
Sir Elton John has a long and established career as a pianist, singer-songwriter, and composer. Throughout his career, Elton John has sold more than 300 million records, has released more than fifty Top 40 hits, and held seven consecutive number one albums in the U.S.
He released his 33rd studio album titled "Wonderful Crazy Night" in February of 2016. It became his 31st top 10 charting album in the U.K. and 19th in the U.S. In addition to his musical career and accomplishments, Elton John has also been actively involved in the fight against AIDS by establishing his Elton John AIDS Foundation as well as being a leader for the LGBT community. Elton continues to tour across the world with dates in 2016 and 2017.
Neil Young
Neil Young is a Canadian singer-songwriter, producer, director, and screenwriter. During the 1960s he was a part of the Buffalo Springfield band and later joined the group Crosby, Stills, & Nash. His musical styles have varied from electronic to grunge to acoustic folk-rock and country. He has established himself as a solo artist over the last 45 years and has released more than 30 studio albums. Neil Young was inducted into The Rock and Roll Hall of Fame as a solo artist in 1995 and then again in 1997 as part of the Buffalo Springfield band. Young is also one of the scheduled acts to perform at the Desert Trip music festival in Indio, CA this fall and is also on tour performing at different venues across the country in 2016.
Paul McCartney
This musician from the Boomer era needs no introduction. Sir Paul McCartney is one of the most famous and influential singer-songwriters and composers of our time. Paul began his musical career along with fellow band members John Lennon, George Harrison, and Ringo Starr in the British rock band the Beatles and achieved worldwide fame and success. Paul McCartney's solo career after the Beatles break-up went on to include multiple award-winning records and songs as well as number one hits on the Billboard Hot 100. He was inducted into the Rock and Roll Hall of Fame twice as part of the Beatles in 1988 and as a solo artist in 1999. Paul McCartney continues to tour solo today with shows across the U.S. and is also part of the Desert Trip festival lineup in October.
The Rolling Stones
The Rolling Stones is a famous English rock band that started in the early 1960s and continues to rock on to this day. The Rolling Stones broke many barriers during the 1960s thanks to their rebellious attitude, long hair, anti-authoritarian culture, and making blues mainstream in rock-and-roll music. Some of their best albums include "Sticky Fingers," "Let It Bleed," and "Exile on Main St."
The Rolling Stones were inducted into the Rock and Roll Hall of Fame in 1989 and the UK Music Hall of Fame in 2004. The band has released 29 studio albums, 18 live albums, and countless compilations. They are scheduled to go on tour this fall and perform two shows at the Desert Trip in Indio, CA, and one in Las Vegas at the T-Mobile Arena.
Roger Waters
As co-founder of the progressive rock band Pink Floyd, Roger Waters has an established musical career as a singer-songwriter, composer, and multi-instrumentalist. He achieved mass success with the band's most notable albums including "The Dark Side of the Moon," "The Wall," and "Wish You Were Here."
After going solo, Roger Waters released three studio albums and in 1990 he headlined "The Wall – Live in Berlin," which was one of the largest rock concerts in history with about 200,000 people in attendance. With national and international tour dates scheduled throughout 2016, including being part of the Desert Trip music festival lineup, Roger Waters continues his solo career performing his greatest hits and new songs.