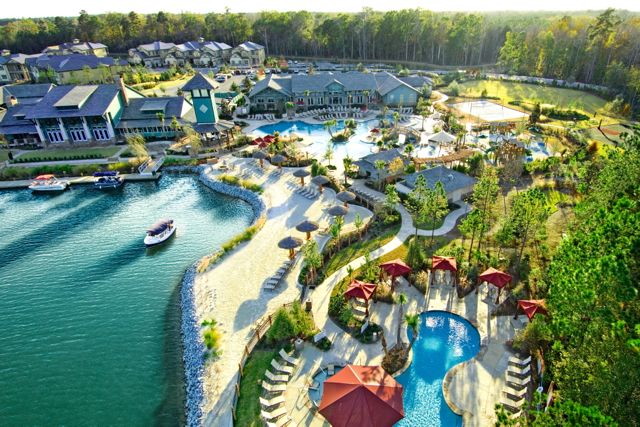 It's easy to see why Money Magazine named Bluffton the best waterfront retirement location. Located just inland from South Carolina's popular Hilton Head Island, Bluffton offers a fabulous location for either a peaceful vacation or an active adult retirement.
Bluffton celebrates South Carolina's Lowcountry lifestyle with eclectic shops, delicious restaurants and beautiful historic homes and businesses. The area is also home to several impressive active adult communities.
Location
Bluffton is located on South Carolina's coast, separated from the Atlantic Ocean by Hilton Head Island and Brighton Beach. It consists of five main areas: Old Town, Palmetto Bluff, Jones Estate, Buckwalter, and Shultz Tract. As the name implies, Old Town is the historic district which includes the original town of Bluffton.
Climate
As with the rest of the surrounding area, Bluffton has a humid, subtropical climate. It typically has hot, humid summers and warm, mild winters. There is significant rainfall throughout the year, although most of the rain occurs in the summer with August being the wettest month. Hurricanes and tropical storms are a threat in the area, particularly in the summer and early fall.
Attractions
The Bluffton area offers both visitors and locals a wide range of attractions. History lovers particularly enjoy exploring the older homes and businesses in this 19th century town. Old Town Bluffton can be discovered through a self-guided walking tour or with guided tours provided through the Heyward House Historic Center.
The Heyward House and Museum itself also offers a glimpse into the past. It was built as a summer home for a local plantation owner and is now one of only eight remaining antebellum homes in Bluffton. More modern attractions are also available as well. Bluffton features several art galleries and artists' studios, as well as the May River Theatre Company.
Shopping centers and restaurants in Bluffton include a diverse mix of both locally owned establishments and familiar national brands. Pick up a traditional South Carolina sweetgrass basket, discover treasures in local antique shops, or find deep discounts at Tanger Outlet Center Hilton Head. Seafood lovers also won't want to miss the fresh catch at Bluffton Oyster Company.
For outdoor enthusiasts, the May River provides memorable adventures. The river winds through town and through Lowcountry marshes and can be explored with eco-tours or fishing charters. Golfers can also enjoy a challenging game at the May River Golf Club, a Jack Niklaus Signature Golf Course.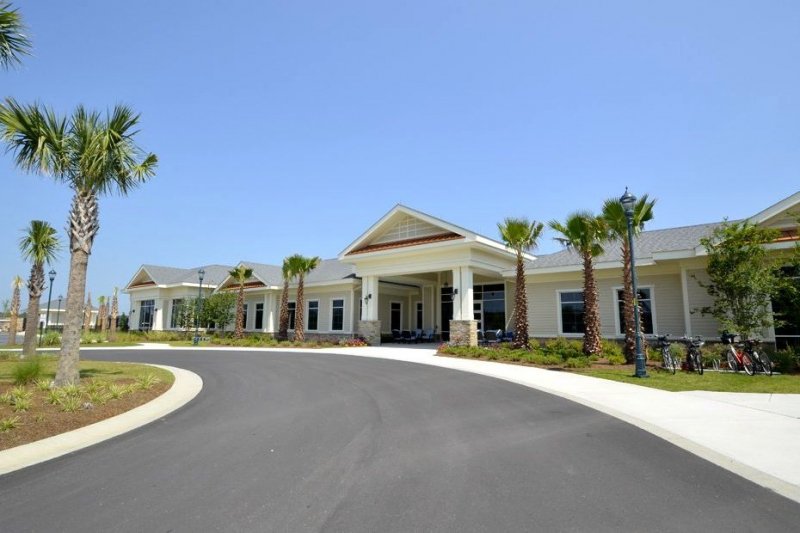 Sun City Hilton Head by Del Webb is the largest active adult community in South Carolina.
To keep things interesting, Bluffton hosts a wide range of festivals and events throughout the year as well. From February through October, locals and visitors can enjoy fresh produce and other treats at the popular Farmers Market of Bluffton. Each May brings the Bluffton Village Festival, while October features the Historic Bluffton Arts and Seafood Festival.
Active Adult Communties
Active adults who dream of living in the Bluffton area can choose from several fabulous age-restricted or age-targeted communities. This includes Del Webb's impressive, 8,200-home Sun City Hilton Head resort-style community, as well as smaller neighborhoods like Hampton Lake or Baynard Park.
Whether planning a vacation or looking for a beautiful retirement destination, don't miss the beauty of Bluffton, South Carolina.