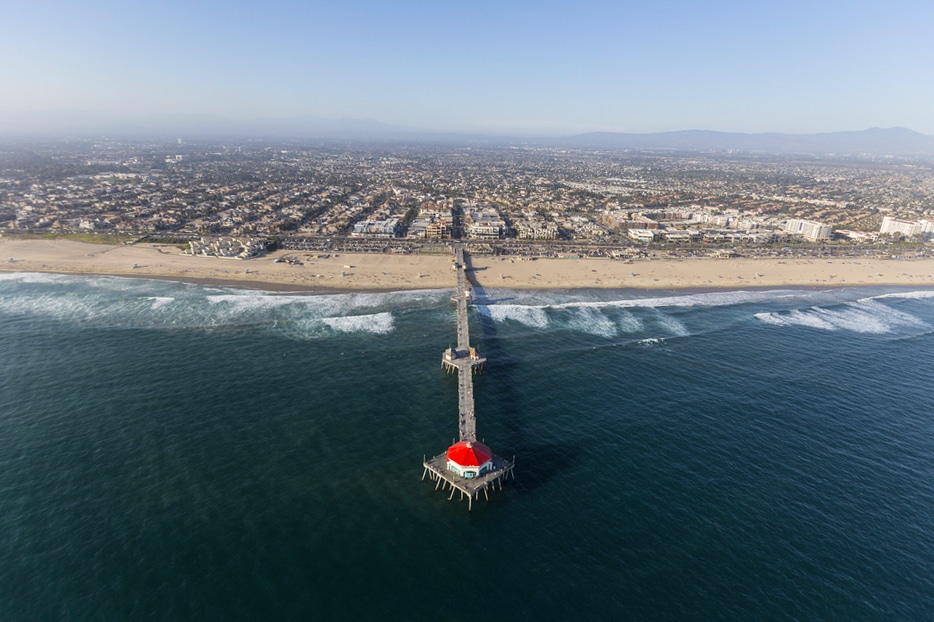 Many retirees have had their fill of cold weather and choose to buy a home in a coastal area that stays warm all year. These communities enjoy moderate climates that are free from the extreme highs and lows of the country's interior. Here are some coastal cities and communities that retirees love.
The lucky residents of Huntington Beach enjoy one of the most comfortable climates in the country. Snow is unheard of and even rainy days are relatively uncommon. According to BestPlaces, Huntington Beach gets an average of 281 sunny days per year. The area stays fairly cool as well, with an average high of 72 degrees in August and average low of 49 degrees in December. Active adult communities in Huntington Beach that take advantage of this fair weather include Huntington Landmark, Windward Cove, and Huntington Harbour Village.
California's Central Coast also receives great weather year-round, making Arroyo Grande a great place to retire. Though a bit cooler than Huntington Beach on average, Arroyo Grande is just as sunny. The area typically drops to the mid-40s in the winter months but highs generally stay in the 60s throughout the year. Cypress Ridge and Sunrise Terrace are two communities offering low-maintenance lifestyles in this highly desirable California city.
On the other side of the country, retirees are still flocking to Florida for warm temperatures all year. Boynton Beach is home to a high concentration of both age-restricted and low-maintenance communities, creating an environment catering to the active adult lifestyle. Residents from Valencia Cove, Coral Lakes, Aberdeen Golf & Country Club, and more are just a short drive from the city's popular Oceanfront Park Beach.
Bordering the Caloosahatchee River and located a short drive away from the Gulf Coast, Fort Myers experiences a tropical climate with average highs in the low 90s through the summer and average lows in the mid 50s during the winter. Residents at Pelican Preserve, Verandah, and Renaissance can enjoy their outdoor pools for most of the year.
Located in the Tampa Bay Area, Apollo Beach offers a number of housing options for retirees and boasts fantastic weather for golfing or maritime activities. Even January sees highs in the low 70s, allowing residents of MiraBay and Southshore Falls to venture outdoors whenever they please. Day trips to the area's coastal islands are a popular way to enjoy the Gulf of Mexico.
While Wilmington does experience mild winters, snow very rarely occurs and temperatures only dip into the mid 30s at night. Spring weather begins as early as February and the area is nice and warm by the time the Azalea Festival comes around in April. Highs in the summer typically stay below 90 degrees, making for a comfortable year at Del Webb Wilmington or The Village at Motts Landing.
Sunny Myrtle Beach is a great place to enjoy life along the Grand Stand, 60 miles of beaches along the Atlantic Coast. There are only a few months out of the year when you might not want to venture over to the beach, but winters are typically short and relatively mild. Cresswind Myrtle Beach, Park Place, and Carillon at Tuscany are all a short distance from the ocean.
Thanks to its proximity to the Atlantic Ocean, Savannah experiences more moderate temperatures on average than Georgia's inland. Brief thunderstorms are common in the summer, but they quickly give way to sunshine. Retirees appreciate the area's year-round warm climate at communities like Coffee Pointe and The Landings on Skidaway Island.