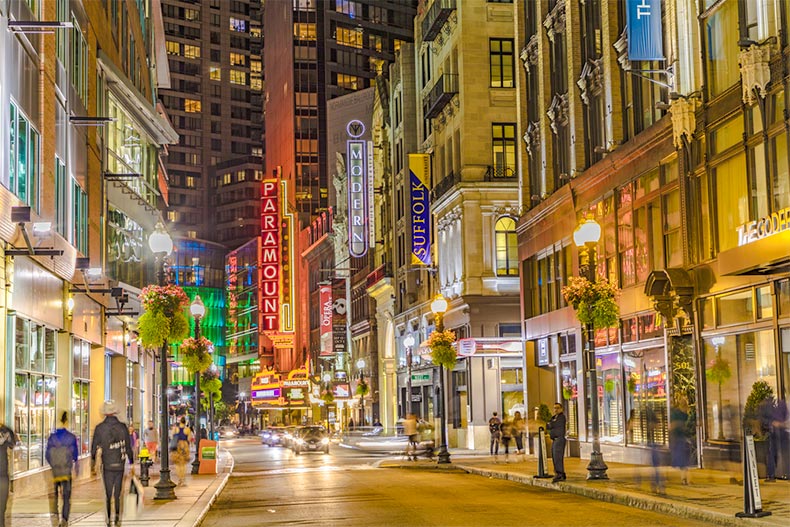 Looking to experience history on your next vacation? Boston might be the city to try out. Home to quaint neighborhoods, historical buildings, and popular entertainment, Boston is a must-visit if you're into American history.
Most tourists are familiar with popular attractions like Red Sox games at Fenway Park, the "Cheers" Bar, Swan Boat rides, and the Boston Public Market, but there are many less-known expeditions to consider while in town.
Take in a Little Art at the SoWa Arts District
SoWa in Boston's South End has art galleries, artist studios, funky boutiques, and eateries. This arts community also sponsors an open house event during every first Friday of each month. Artists open up their studios for visitors to have a look at ongoing works, and some also serve cheese and wine. Be sure to step inside SoWa Artists Guild Building to shop at its cool vintage market, which is full of interesting housewares and clothes.
Visit the Gardens at the Greenway
This 15-acre park has gorgeous, tree-lined walkways, a carousel, gardens, and plazas. Located in the financial district, Gardens at the Greenway leads visitors through cool, interactive installations, and a total of seven water fountains, including the Harbor Fog Sculpture. Events take place here year-round, including a farmers market, holiday events, and open-air beer gardens.
Discover a Mapparium
Located at the Mary Baker Eddy Library, which is hailed as one of Boston's top museums. Mapparium is a dazzling, three-story, stained-glass globe that offers folks a 3D look at the world from 1935. Visitors can walk through the globe to enjoy the amazing LED lights, and music. This exhibit is available by tour only, and must be arranged in advance.
Eat Like a Local
Boston is known for some of the best seafood on the entire east coast, and if you like oysters, you're in the right place. Many Beantown restaurants offer buck-a-shucks. for the uninitiated, this means that their oysters are one dollar apiece. Some of the best oyster spots are Neptune Oyster, Union Oyster House, Island Creek Oyster Bar, and The Red House.
Pizza also reigns supreme in Boston, whether it be classic or wood-fired. One of the most well-known is Santarpio's, which is no-frills and full of authentic flavor. Prairie Fire is a bit fancier, and they also serve up oysters, smoked tomato macaroni, and Massachusetts Striped Bass.
Golf in the Heart of the City at William J. Devine Course
The country's second-oldest golf course is in Dorchester/Roxbury section of Boston, Located within Franklin Park, the William J. Devine Golf Course is a popular golf destination for the most avid players. Golfers can shoot 18 holes on this par-70 course, which also has a bar and restaurant. It opened back in 1896, and Golf Digest ranked it as one of the country's top golf courses three years in a row.
See a Show in Boston's Theater District
This area has been restored recently, and it's great to visit during the winter months. It's home to three main theaters. Boston Opera House, Wang Theatre, and Shubert Theatre. Other theaters nearby include Charles Playhouse, the Modern Theatre, and Paramount Theater also put on some highly-rated shows. Discounted tickets are often available, and there are many lovely hotels and restaurants in this area.