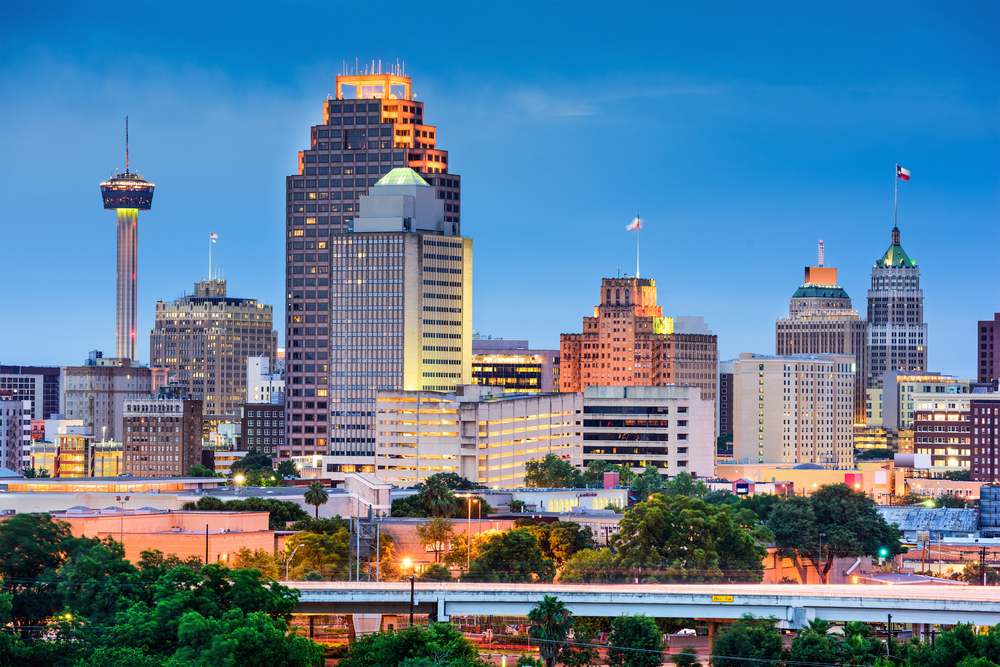 CNBC recently released their analysis of the best places to retire. By looking at lists of "best U.S. cities to retire" by various sources, the news outlet found five destinations that appeared most often. Unsurprisingly, warm climates are a major factor in any study on popular retirement spots, but two cities that made the list you may not have expected. Here are the top cities to retire in and 55+ communities located in those areas.
A warm, sunny climate and low cost of living earn San Antonio its acclaim as a retirement destination. The average home price for a three-bedroom, two-bathroom home in San Antonio is just $214,000, and taxes are relatively low, as the state of Texas does not collect income tax. With the Alamo located in the city's Downtown, San Antonio is full of history to explore. The Riverwalk is a great way to experience the city through beautifully landscaped trails along the water. Military retirees are particularly fond of San Antonio thanks to its long-established military community and numerous veteran resources.
While San Francisco has a higher cost of living than other cities on this list, the Bay Area's attraction is undeniable. San Francisco maintains a cool, comfortable climate with plenty of sunny days throughout the year. Surrounded by water, this city offers beautiful views in every direction, with fantastic homes to match. The high-tech companies of the Silicon Valley have created a booming economy in the city, but not at the expense of its beauty. San Francisco contains a wealth of parks for residents to enjoy. The city isn't just for young professionals, either - 26% of the population is age 45 to 64 while 14% is 65 or better.
Despite its harsh winters, Pittsburgh's affordability, low crime rate, and great health care options contribute greatly to residents' overall well-being. The University of Pittsburgh Medical Center is one of the best health care systems in the country and serves the city's senior residents, who make up a large percentage of the population. The former steel town has successfully transformed itself into a center for technology and the arts, with plenty of attractions for retirees to enjoy, including the Carnegie Museum of Natural History.
Another location that doesn't exactly fit the mold for retirement destinations, Salt Lake City nonetheless offers spectacular mountain views as well as an excellent downtown area. A commuter rail originally built for the 2002 Winter Olympics is now a great resource that helps residents get around. While this city's cost of living isn't quite as low as Pittsburgh's, Salt Lake City does rival Pittsburgh in health care with highly rated hospitals. Also contributing to residents' good health are the many recreational opportunities in Salt Lake City, including the hiking trails and ski resorts at Big Cottonwood Canyon.
The Austin area has experienced a surge of growth over the last decade. Despite this expansion, Austin still enjoys a lower cost of living than most major U.S. cities. Retirees flock to Austin in large part due to its long, hot summers and mild winters that see highs in the 60s on average, and its status as the "Live Music Capital of the World" doesn't hurt either. Whatever your music of choice, Austin has a concert or festival to show you a good time. The city is also home to a phenomenal restaurant scene as well as a variety of outdoor attractions such as the miles of hiking trails at the Barton Creek Greenbelt.