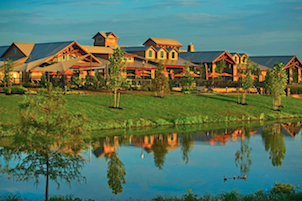 Stretching hundreds of miles along the Gulf of Mexico, the Coastal Texas area offers a beautiful escape for visiting active adults or relocating retirees. Beautiful beaches and thriving cities provide endless opportunities for social and recreational activity while preserved rural areas such as the Aransas National Wildlife Refuge add to the scenic ambiance.
Location
Coastal Texas includes a sweeping bend that reaches from the Lower Rio Grande Valley and South Padre Island on up to the beaches of South-East Texas, alongside the Louisiana border. Well-known cities in this region include Houston, Corpus Christi, Brownsville, Pasadena, Beaumont and The Woodlands.
Climate
The climate along the Texas Coast is generally hot and sunny, with humid summers and warm winters. While there are variations throughout the region, summer days are likely to be in the mid-90s or even climb to over 100 degrees. Average winter days are warm and mild, with temperatures typically in the low to mid-60s. Hurricanes are a common concern in some areas as well.
Attractions
Along the coast, quiet bays and picturesque islands provide countless opportunities for water-based recreations. Visitors and locals alike can enjoy fishing, boating and swimming or spend sunny days collecting seashells, birdwatching or relaxing on white beaches. Local shops and restaurants offer further entertainment, as do golf courses, historic sites and nature preserves.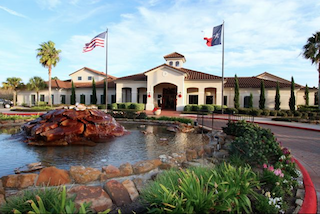 Several small coastal towns in Texas are well worth a visit. Port Aransas, on the Padre Island National Seashore, features natural, undeveloped beaches and the tranquil Mustang Beach State Park. Just south of Galveston, the Village of Surfside Beach is a lesser-known destination which offers an ideal spot for surfing and water sports. Visitors also love the historic charm of Port Isabel, located at the southern end of the Laguna Madre Bay.
Active adults who prefer urban attractions are sure to love a trip to Houston. As Texas' largest city, and one of the largest cities in the country, Houston offers world-class shopping, dining and cultural attractions. Houston is home to NASA's Mission Control at the Johnson Space Center, as well as the Texas Medical Center, the world's largest concentration of healthcare and research facilities.
Visitors can also find a number of impressive attractions in thriving coastal cities like Galveston and Corpus Christi. When it comes to retiring in Coastal Texas, active adults have many fabulous choices. The Woodlands, about 30 miles north of Houston, is a suburban city which appeals to retirees and families alike.
Active Adult Communities
This sprawling master-planned community features two popular age-restricted enclaves: Windsor Lakes and Windsor Hills. Other well-known active adult communities in the Houston area include Del Webb Sweetgrass, Bellavita at Green Tee and The Village at Tuscan Lakes. Whether planning a quiet getaway to a coastal small town or enjoying a variety of urban attractions, Coastal Texas features perfect destinations for nearly any active adult retiree.