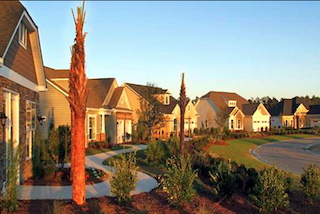 Set on the shores of the Atlantic Coast, Sun City Hilton Head is a a prime place for relocating active adult retirees. The area's warm climate and diverse amenities also make it a popular South Carolina resort destination for visitors of all ages. Whether you come for a visit or decide to call the island home, there is plenty to do in the Hilton Head area.
Hilton Head is an island that hugs the South Carolina coast, offering beaches, grassy dunes, wetland and tidal marshes. The region is a well-known tourist destination with plenty of restaurants, shops and cultural attractions. Beyond Hilton Head Island, visitors often enjoy attractions in nearby areas like Beaufort, Bluffton and Daufuskie Island. Savannah, Georgia, is only 45 minutes from Hilton Head, and residents can reach Charleston in about two hours.
Retirees and empty nesters relocating to the Hilton Head area may prefer to live in active adult communities on the nearby mainland, such as Sun City Hilton Head, in Bluffton, or Hilton Head Lakes, in Hardeeville. The picturesque community on nearby Callawassie Island also supports an active adult lifestyle with many diverse amenities.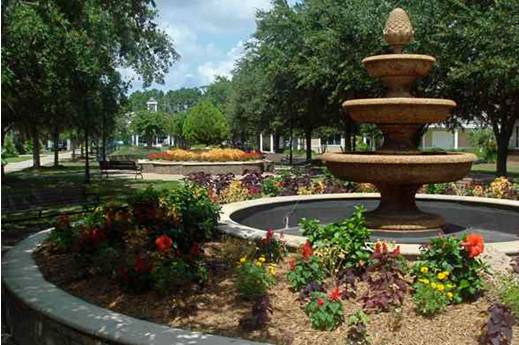 Sun City Hilton Head is popular 55+ community offering a fabulous lifestyle in a beautiful setting.
The climate in Hilton Head is relatively warm with hot, sunny summers and mild winters. The heat of summer generally peaks in July with average highs in the low 90s. Winter days are comfortable with highs in the low 60s, although nights throughout the winter months can get quite chilly with lows in the high 30s and low 40s.
With its coastal location, tourists and residents alike can enjoy a variety of water sports, such as boating, surfing, sailing, kayaking and swimming, or just soak up some sun on the white sand beaches. Outdoor recreations are popular, including biking, tennis, fishing, hiking and camping. After a day of active pursuits, visitors can also rejuvenate at one of Hilton Head's luxurious island day spas.
Hilton Head is also known for its world-class golf courses. Over 20 championship courses are spread throughout the main island and surrounding area. Highlights include impressive public courses at facilities like Hilton Head National Golf Club, Rose Hill Golf Club, Eagle's Point Golf Club and Harbour Town Golf Links. Private courses are also found at Colleton River, Bear Creek Golf Club and Dolphin Head Golf Club.
History buffs and those interested in the local culture will find plenty of museums, historic sites and guided tours. Walking tours highlight areas of special interest, such as the historic district in Bluffton, while annual festivals, like the Native Islander Gullah Celebration, promote the area's rich Gullah culture. Lovers of the arts will also enjoy a visit to the Arts Center of Coastal Carolina or the Hilton Head Symphony Orchestra.
The Hilton Head area provides world-class attractions, beautiful beaches and impressive resorts. It offers a luxurious retreat whether you are looking for a vacation getaway or a retirement destination.