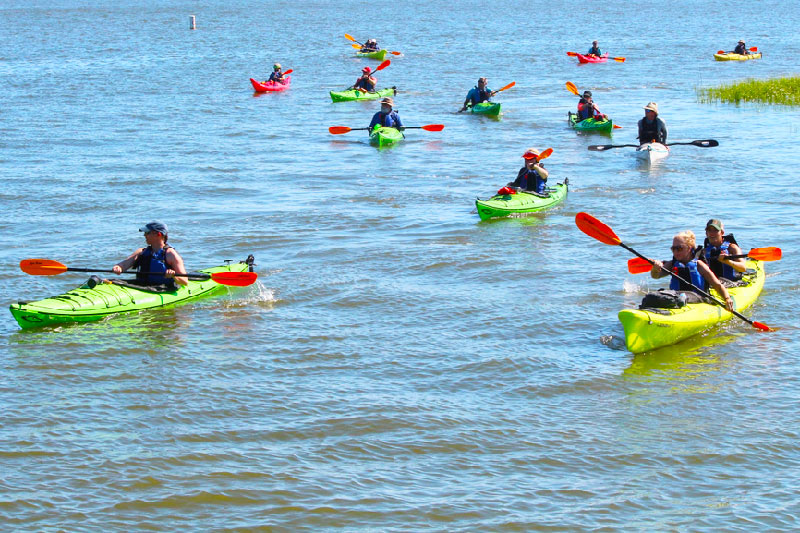 The first ever South Carolina Blueway Festival will take place in Baker Creek State Park and focus on outdoor activities.
Savannah Lakes Village has long been a popular community for outdoor lovers in South Carolina. Situated near an abundance of public parks, state forests, and waterways, residents can easily go off and explore the area's unmatched beauty. Now with summer fast approaching, residents of the surrounding area will finally be able to get back outdoors and enjoy the heat. Fortunately, residents will have a great opportunity to start their outdoor season right when neighboring Baker Creek State Park hosts the first annual Western South Carolina Blueway Festival. Taking place on Saturday, June 2nd, the all-day festival - located in McCormick, SC - will start at 10 a.m. and conclude at 8 p.m.
The festival will celebrate all that is great about the region, including Baker Creek State Park, and Lake Thurmond. Experts in several fields will be in attendance demonstrating the newest outdoor sports technology. In addition, festival goers will able to learn fishing tricks, test new technology, demo mountain bikes, and test their balance on a stand-up paddleboard. There will also be many sports and games to play, including volleyball, cornhole, disc golf, a poker run, and horseshoes.
All this will be paired with live music, food vendors, and kids entertainment, making it a great day out for any adventurous family. Tickets cost $10 for an individual, or $20 for a family. They can be bought here.
The festival is a great way to keep up with all the latest trends in adventure sports as well as take a visit to nearby Savannah Lakes Village. The community is a spacious, outdoor focussed area with several neighborhoods and low-maintenance homes. It features an incredible array of amenities, including a 23,000 square-foot recreation center. Inside is a fitness center, aerobics studio, four-lane bowling alley, table tennis, and indoor pool.
Despite all that, outside is where the community truly shines. Residents enjoy the outdoor pool, six tennis courts, pickleball courts, bocce ball courts, and horseshoe pits. There are also two separate 18-hole courses: Monticello and Tara. They both feature championship golf, practice facilities, and a restaurant.
The crown jewel of the community is its location. All homeowners have water access to Lake Thurmond and the Savannah River. There, residents can boat, fish, paddleboard, or simply relax by the water. Around the lake are miles of scenic walking and biking trails that provide easy access to Baker Creek State Park.
Whether you're an avid outdoorsman or someone looking to try something new, Savannah Lakes Village is a terrific community to explore.