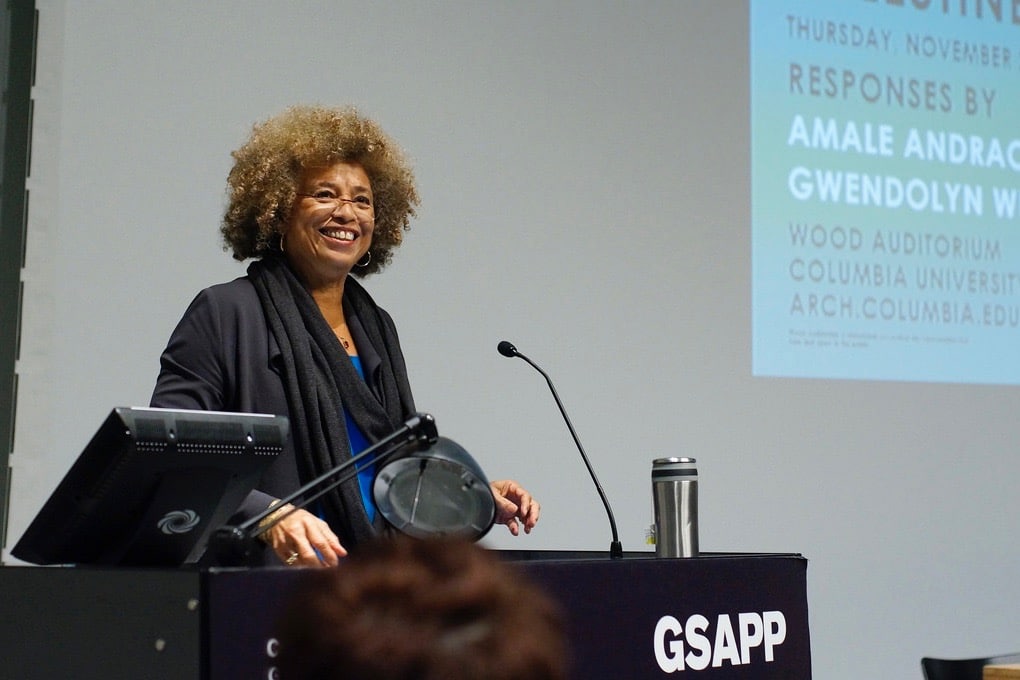 America is historically the great modern equalizer of cultural integration, a melting pot that is forever changing. But change isn't without its growing pains. Conflict and subjugation have influenced countless individuals to persevere and push forth, who have fought for inalienable rights and social equality. Although America has a long history of activism, it's people born in the 1960s or before who have seen the real scope of change. They have lived it. While history continues to repeat itself, these are some of the advocates for Civil Rights who have seen a fuller scope of true social evolution.
Bryan Stevenson
Bryan Stevenson is a 57-year-old MacArthur grant recipient and Harvard Law grad who is a Civil Rights advocate who is focused on wrongful incarceration. He is the Founder and Executive Director of the Equal Justice Initiative. Stevenson spends most of his time working with adolescents who were tried and charged as adults in the judicial system. He and the Initiative are striving for referendums to change how we approach incarceration.
"You don't change the world with the ideas in your mind, but with the conviction in your heart."
Steven Goldstein
The fight for equal rights of the LGBT community has evolved alongside the wider Civil Rights movement and has faced the same injustices. Steven Goldstein is a 55-year-old professor, Civil Rights activist, and Founder of Garden State Equality. The organization was formed in 2004 and lead to the filing of the Garden State Equality V. Dow in 2011. It became a Superior Court case that closed in 2013, resulting in the allowance of same-sex couples to wed. Following the victory, Goldstein has gone on to educate at Rutgers and continues the motion for equality in an academic capacity.
"This Assembly race presents this year's greatest opportunity for a turnover from two civil rights opponents to two civil rights champions. It's why this race is of the utmost importance not just to LGBT New Jersians in the 11th District but also to thousands of LGBT citizens and our straight supporters all across the state."
Robert Parris Moses
One of the major issues recently has been voter rights and their role in the election system. In many Southern states, there's a strong correlation with voter turnout demographics and state convictions that result in individuals losing their right to vote. One of the primary advocates for voter education and registration is Robert Parris Moses. Moses is another Harvard grad and MacArthur recipient who is best known for his role as the leader of the Student Nonviolent Coordinating Committee. Since 1960, he has worked diligently to aid black citizens to get registered to vote and pushed for tactical nonviolent practices for minorities to overcome the obstacles that have been in place since 1890. Moses is also known for the Algebra Project, for which he received the MacArthur grant. The Algebra Project is a foundation that's been implemented in Mississippi to help improve access to education in math and ultimately elevate them academically as well as socially.
"The civil rights work in the 1960s culminated in the national response to protect a fundamental right: the right to vote. Our current work seeks a national response to establish a fundamental right: the right of every child to a quality public school education."
Dolores Huerta
The fight for equal rights and representation also extends to working class citizens, especially such integral ones like farmers. The role of agriculture in any nation is of utmost importance and the rights and safety of farmers is just as crucial. This topic also falls under the purview of immigrants and their rights with regards to agrarian employment. Dolores Huerta is a Civil Rights activist who is one of the leaders of the American Labor union as well as Co-Founder of the National Farmworkers Association, which is now the United Farm Workers. Huerta takes her involvement in political activism very seriously, having been arrested in 22 peaceful protests. Her indomitable spirit is so immense, she took the resulting judgement settlement from an incident with police and put it towards the benefit for farm workers.
"Every moment is an organizing opportunity, every person a potential activist, every minute a chance to change the world."
Angela Davis
One truly impressive champion of the Civil Rights movement is activist, scholar and author, Angela Davis. Davis has one of the most ambitious and illustrious reputations amongst Civil Rights activists. Her areas of expertise and involvement include (but are not limited to) feminism, social consciousness, African American studies, critical theory, incarceration, and even pop music. She co-founded the Critical Resistance organization that works against the prison-industrial complex. She is a true radical and while some of her actions have been dubbed as "extreme", her efforts have resulted in real strides towards the stabilization and distribution of power and human rights. Her social influence is so powerful that one of the few political songs by The Rolling Stones, "Sweet Black Angel" is dedicated to her. Bob Dylan and John Lennon even have songs about her. But there's so much more to her, as well as the others on this list, and it is strongly recommended to further explore the lives and efforts of these individuals as well as other activists around the world.
"I think the importance of doing activist work is precisely because it allows you to give back and to consider yourself not as a single individual who may have achieved whatever but to be a part of an ongoing historical movement."
Civil activism will always serve as the voice of the people and will persist in its mission and activists such as these will continue to emerge and answer the call for liberty, justice and the pursuit of happiness for all.
Sources:
https://www.ted.com/talks/bryan_stevenson_we_need_to_talk_about_an_injustice/transcript?language=en https://en.wikipedia.org/wiki/Steven_Goldstein_(activist) https://www.quotehd.com/quotes/author/steven-goldstein-quotes https://en.wikipedia.org/wiki/Robert_Parris_Moses https://www.americanswhotellthetruth.org/portraits/bob-moses https://en.wikipedia.org/wiki/Dolores_Huerta https://www.azquotes.com/author/22152-Dolores_Huerta https://en.wikipedia.org/wiki/Angela_Davis https://www.brainyquote.com/quotes/authors/a/angela_davis.html