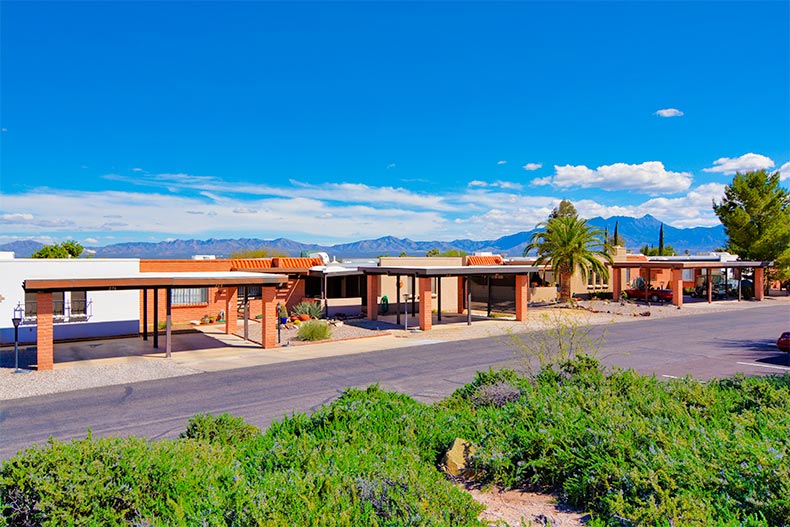 For active adults seeking an amenity-rich lifestyle in Southern Arizona, Green Valley remains a top choice. The entire town of Green Valley consists of dozens of individual age-restricted communities and has a population of over 20,000. Residents here have access to an extensive network of recreation centers and other attractions.
Green Valley Recreation (GVR) is a non-profit organization that operates the 13 recreation centers found throughout Green Valley. Nearly every age-restricted community in this town is part of GVR, so residents never have a shortage of ways to stay social and active. Below we're taking an in-depth look at the many activities and recreation options offered at this vibrant retirement town.
Abundant Recreation Centers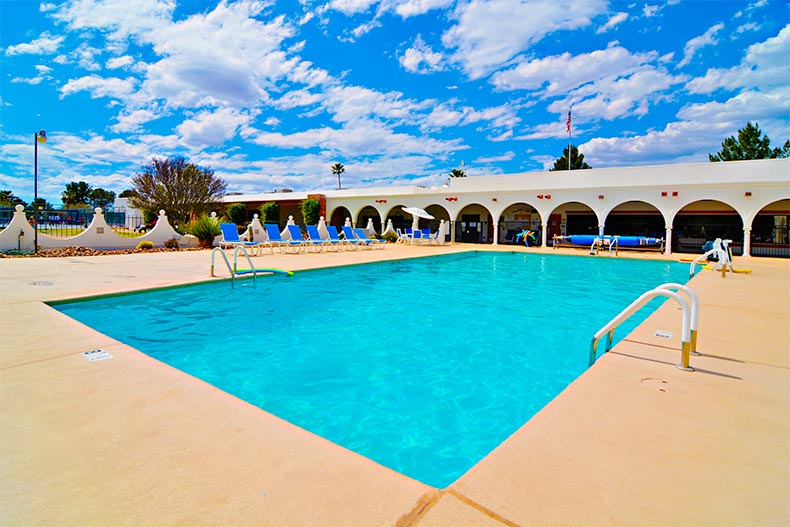 The recreation facilities operated by GVR are known as Major Centers and Satellite Centers. Major Centers are the larger complexes that range in size from 15,000 to 25,000 square feet. These centers include Canoa Hills Center, Canoa Ranch Center, Desert Hills Center, East Center, Las Campanas Center, Santa Rita Springs, and West Center.
East Center is GVR's oldest and most charming Major Center. Its unique architecture and central location have made it well known among Green Valley residents. East Center offers a swimming pool with a chair lift, spa, fitness center, and more. It is also home to the synchronized swimming group, the Aquabelles.
Canoa Hills is another popular Major Center, where residents can enjoy a large swimming pool, spa, art gallery, ballroom, and an immense fitness center. The fitness room at Canoa Hills is one of the largest, and it is fully stocked with cardio and strength training equipment. Desert Hills Center is where many residents head when they want to hone their talents and skills in the lapidary shop or art room. This center also has a fitness room, sauna, pool, and tennis courts.
GVR's Satellite Centers are smaller community centers that are about 2,000 square feet in size. They typically include a swimming pool, spa, meeting room, and kitchenette. Satellite Centers at Green Valley include Abrego North, Abrego South, Casa Paloma I, Casa Paloma II, Continental Vistas, and Madera Vista.
Arts and Entertainment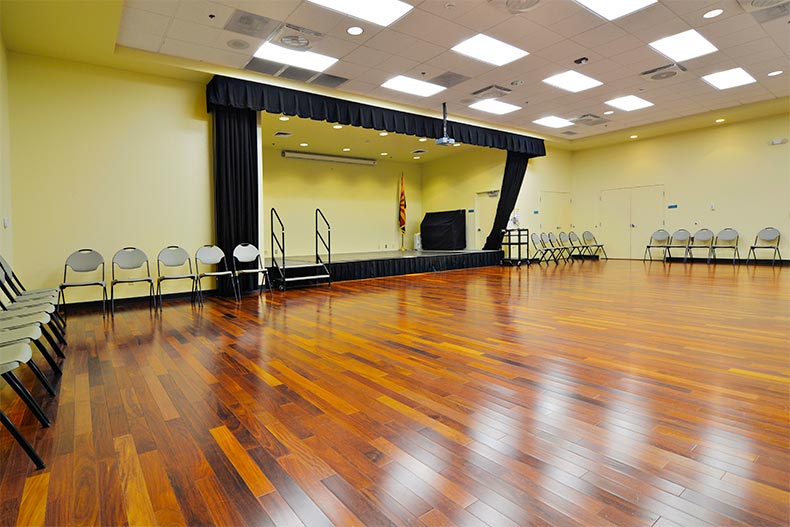 At Green Valley, residents can enjoy a full calendar of arts and entertainment events throughout the year. GVR's West Center houses a large auditorium that can seat up to 500 people. The auditorium regularly hosts concerts, theater performances, and movies that appeal to a wide range of tastes. Movies are free to all residents and guests of GVR-membership communities. For art lovers, GVR's West Center and Desert Hills Center both provide art exhibitions and galleries.
Trips and Tours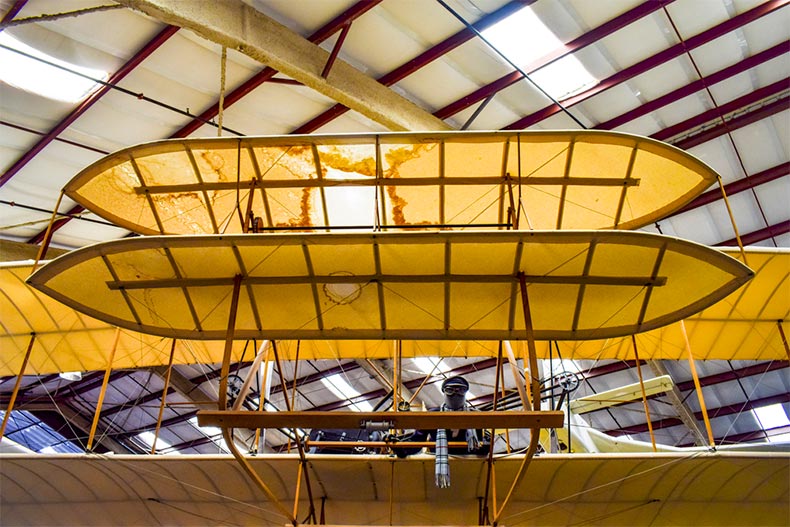 Pima Air and Space Museum is just one popular destination for GVR trips.
Residents of Green Valley can conveniently explore nearby attractions with organized tours. GVR partners with a local tour company, Pleasurebent Tours, to provide residents with memorable experiences while discovering all that Southern Arizona has to offer.
The tour groups travel to popular attractions such as Pueblo Grande Indian Museum and Archaeological Park. Residents can explore replicated dwellings and visit a hands-on archaeology gallery. Tours also include trips to the world-famous Pima Air and Space Museum, which provides a fascinating history of aviation in the United States. With a collection of over 320 aircraft, this museum is one of the largest of its kind in the country.
For those seeking some festive entertainment during the holidays, there are also trips to Barleens Arizona Opry. This dinner-and-a-show venue offers a hearty meal and a lineup of unbeatable entertainment during the holiday season.
Hobby Shops and Clubs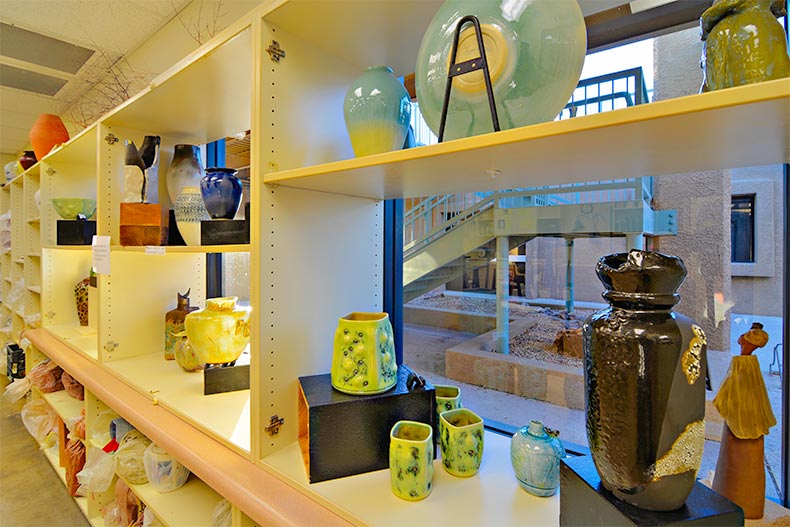 At Green Valley, there are always opportunities for residents to pursue their interests and passions with neighbors. GVR offers 61 clubs, eight of which are dedicated hobby shops with permanent equipment. These hobby shops include: GVR Camera Club, Ceramics Club of GVR, Clay Studio of GVR, GVR Computer Club, GVR Artisans' Shop, GVR Glass Artists Club, GVR Lapidary and Silversmith Club, Santa Rita Art League of GVR, and Woodworkers of GVR.
GVR also provides a host of regular clubs that meet regularly. These include clubs for arts and crafts, dance, cards and games, various sports, social activities, and other special interests. Whether residents are looking to make lasting connections with like-minded neighbors or they simply want to pursue their interests, GVR offers an abundance of options.
GVR's dedication to maintaining an active, social lifestyle for residents is what makes Green Valley a favorite retirement destination. To learn more, view current communities in the Green Valley area.