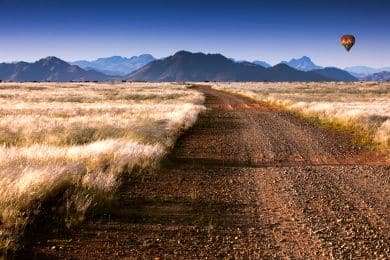 The American Southwest has long been an attractive destination for active retirees. Arizona, Nevada, Southern California, and Colorado are all areas which are known for their appealing climates and abundance of active adult communities. Homebuyers set on the south may be overlooking the many benefits of retirement in the Southwest's beautiful state of New Mexico.
Climate and Geography of New Mexico
Known as the Land of Enchantment, New Mexico certainly has many exciting elements to attract relocating retirees. Shopping, dining, and cultural attractions are plentiful. There are a variety of outdoor recreations, annual festivals, and scenic getaways.
While the state is known for its arid climate, people may not realize that there is more to New Mexico's geography than scenic rose-colored deserts. Wild forests, painted mesas, and snow-capped mountains bring a vast diversity to the state's landscape. With such variety, residents can hike in the summer, ski in the winter, and explore the state's natural beauty all year round.
New Mexico's most famous landmarks include many natural wonders. Flowing across the entire state, the Rio Grande is the area's aptly named "Big River." Some of the state's higher elevations include the Chuska Mountains, Sangre de Christos Mountains, and the Zuni Mountains. Other popular natural attractions include White Sands at the end of the Chihuahuan Desert, the Mimbres region with its vast wildlife, and the Carlsbad Caverns, which contain over 100 fascinating caves.
Activities in New Mexico
Some of the state's most popular outdoor recreations include hiking, biking, skiing, hot-air ballooning, camping, and rock climbing. A variety of water sports such as boating, rafting, and fishing are also readily available. Likewise, golf is a popular pastime for New Mexican retirees, and spectacular courses can be found throughout the state.
Live music and theatre performances can be enjoyed at venues such as the Roy E. Disney Center for the Performing Arts, the Paolo Soleri Amphitheater, The Lensic, and Popejoy Hall. Residents and tourists alike will also enjoy gambling at the some of the state's well-known casinos or taking part in local festivals. A few popular annual events include the Albuquerque International Balloon Fiesta, the Santa Fe Wine & Chile Festival, and the New Mexico State Fair.
With a blend of Native American and Spanish influences, New Mexican cuisine has its own distinctive flavor. Chiles are found in many local Mexican dishes such as enchiladas, burritos, tamales, and gorditas. Wineries are also part of the New Mexican culture with vineyards nestled in the southeast and south central areas, near the city of Albuquerque, and just north of Santa Fe.
New Mexico Active Adult Communities
Retirees will feel at home in New Mexico's vibrant active adult communities. Various retirement-friendly communities are scattered throughout the state, but retirees often prefer to live near its well-known cities. Located just 20 miles south of Albuquerque, Jubliee at Los Lunas is a fabulous community which includes 700 homes and a wide range of resort-style amenities. Closer to Santa Fe on the banks of the Rio Grande, Alegria is an intimate community with less than 400 homes and plenty of amenities to support an active adult lifestyle.
In New Mexico, the temperate climate, beautiful landscape, diverse recreation, and rich culture come together to create a retirement oasis which shouldn't be overlooked. A trip to this southwestern state may be the beginning of a new retirement dream.