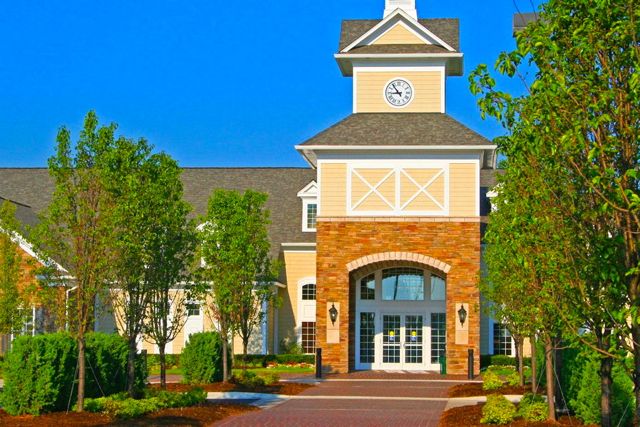 Active adult communities in Eastern Michigan may not be the first place that comes to mind as a retirement destination, but with its indelible contributions to Americana, endless opportunities for outdoor recreation and unexpected gems like the Southeast Michigan Pioneer Wine Trail, this region is well worth a look.
Situated in the Mitten State's lower peninsula around the "thumb," this business and cultural hub is home to metro Detroit and a cluster of smaller towns offering many attractive amenities. As far as activities go, whether you're drawn to a busy urban center or the great outdoors, you can take your pick around here.
Climate
The state's central-north location is characterized by a continental climate, which means cold winters and hot summers. But many retirees and other 55+ active adults enjoy experiencing four seasons throughout the year, plus there's always something to do outside, even when it snows.
Detroit's History
On the list of largest U.S. cities, Detroit is currently somewhere in the top 20 after inching down a bit in recent years. It's known for prominent art and history museums, several of which celebrate the area's long tradition in auto manufacturing.
As the birthplace of Motown, you'll also find museums and music venues dedicated to this all-American music genre. The downtown area boasts a scenic riverfront with miles of paths that meander around parks and pavilions. The paths are popular for hiking, biking, and jogging in the summer, and snowshoeing in winter.
Ann Arbor Attractions
Ann Arbor, home to the University of Michigan, promises a more relaxed pace and plenty of charm. Enjoy a leisurely meal at a sidewalk cafe or check out the local craft beer breweries, museums, music venues, golf courses, and more. The town hosts outdoor festivals every summer as well as a livery where you can rent a kayak or canoe and paddle along the Huron River. Further north, the town of Flint features a walkable downtown, a large indoor farmers market that's open year-round, area parks and cultural centers, museums, and river recreation.
Lakeside Living
In fact, you're never far from the water's edge in Eastern Michigan — it's bounded by two Great Lakes (Huron and Erie) as well as Lake St. Clair, which lies between Detroit and Windsor, Ontario. During the summer months, people flock to beachfront parks all along the eastern edge of the state, like Belle Isle in Detroit, which offers public swimming along with a maritime museum and aquarium. The Blue Water Area, situated along 140 miles of Lake Huron shoreline near Port Huron, is a local destination for lighthouse tours, sightseeing, boating, and wineries.
Southeast Michigan
If you're a wine enthusiast, the spring, summer, and fall are ideal for a visit to the Southeast Michigan Pioneer Wine Trail. It's one of the newer wine-producing regions in Michigan's 150-year-old industry. You'll find delicious fruit wines on the list, including blueberry and cherry that are grown in-state.
Another plus for this region, and for retirees, is its cost of living. Generally, it's around 89 percent of the national average, though slightly higher in Detroit, at about 95 percent.
Communities
Several 55+ and low-maintenance lifestyle communities are located between Flint and Detroit, and they're convenient to many area attractions. These include the Grand Reserve in Grand Blanc, Bridgewater in Brownstown, Heritage in the Hills in Auburn Hills, Sandstone at the Retreat and The Village at Riverside in Macomb, Villas at Maple Creek in Canton, Lexington Place in South Lyon, and Talnuck at Oakhurst in Clarkston.
If you're planning a move to the Midwest for retirement or a change of venue, consider this best-kept secret in Michigan for its seasonal changes, cultural gems and plenty of outdoor recreation, especially for those who love the water.