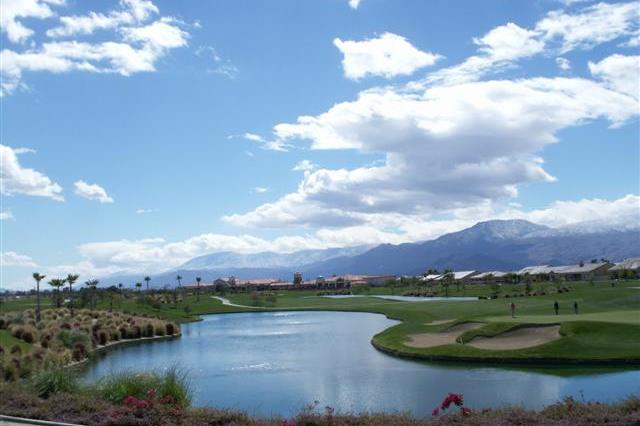 Located in the popular Palm Springs area, Indio is the Coachella Valley's largest city. Indio is known as the "City of Festivals" as it hosts several annual events, and it welcomes active adults with popular activities such as golf, tennis and performing arts. The area offers affordable housing, plenty of attractions and a hot, dry climate which appeals to many active adult retirees.
The Perks of Life in Indio
Indio is a growing city in the heart of the Coachella Valley. It is located just 26 miles east of Palm Springs and 70 miles east of Riverside. Residents can easily plan weekend trips to popular destinations within a two-and-a-half hour drive, including Los Angeles and San Diego. The Mexican border is just two hours south of Indio.
The climate in Indio is generally hot and dry year-round. Daytime temperatures in the summer months easily climb over 100 degrees, with nighttime temperatures only falling to the low 80s. In December and January, the coolest winter days are usually in the low to mid-70s. The city averages 348 days of sunshine and sees very little rainfall throughout the year. Indio is a great location for active adult golfers who love living in a hot climate.
Its location in the Coachella Valley and proximity to Palm Springs puts residents within easy access of several spectacular golf courses. Some of Indio's well-known courses include those found at Indian Springs Golf Club, Heritage Palms Golf Club, Shadow Hills Golf Club, Golf Club at Terra Lago, and the municipal Indio Golf Club.
Local Attractions
Historic-minded residents and visitors can learn more about the area through Indio's Coachella Valley History Museum, which is located near Old Town Indio. Nature lovers can enjoy several area parks, particularly the Indio Hills Palms State Reserve and the Coachella Valley Preserve.
The region also boasts several retail districts, restaurants, and local performing arts. Indio offers a variety of annual festivals and events which appeal to visitors and residents alike. Each Spring, Indio comes alive with the Coachella Valley Music and Art Festival, which is more commonly known as Coachella Fest. This annual celebration features both legendary musicians and emerging young bands.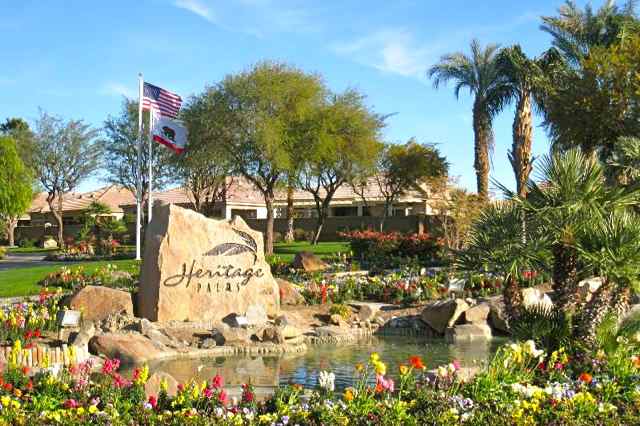 Heritage Palms is a completed 55+ community offering affordable ranch homes in beautiful Indio, California.
Some of Indio's other popular annual festivals include the Riverside County Fair and National Date Festival, in February, and the Indio International Tamale Festival in December. The National Date Festival celebrates the Coachella Valley's Date Palm harvest, while the Tamale Festival is a huge cooking and culinary event.
Active Adult Communities
Active adults who plan to settle in Indio will find several impressive resort-style communities. Spectacular developments designed for active adult homebuyers include communities such as Heritage Palms and Sun City Shadow Hills. Those who prefer open-age living may find their ideal home at a community like Terra Lago. With a great location, sunny climate, and appealing attractions, Indio is certainly a hot spot for California retirees.