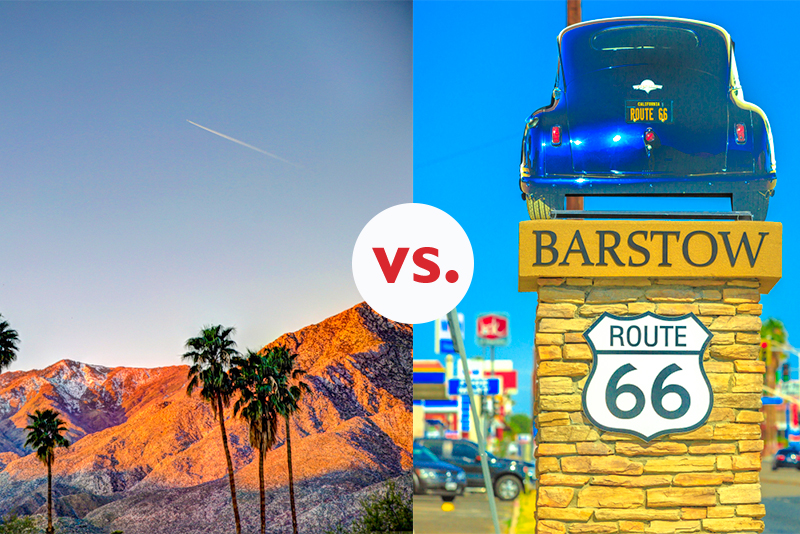 When it comes to retiring in Southern California, Palm Springs and the Inland Empire have remained top options. It's easy to see why. With an ideal climate, prime location, and vibrant lifestyle, Palm Springs and the Inland Empire have a lot to offer active adults.
This short guide explores the differences between these popular retirement destinations in Southern California.
Climate
Both Palm Springs and the Inland Empire enjoy dry, sunny weather for most of the year. While their climate is pretty evenly matched, the Inland Empire tends to see more variation throughout the seasons. Most cities in the Inland Empire are situated at a higher elevation than Palm Springs. As a result, the Inland Empire usually has cooler temperatures and more precipitation during winter months. Certain cities within the high desert area of the Inland Empire even experience occasional snowfall.
In summer, the Inland Empire doesn't have quite as brutal temperatures as Palm Springs, but temperatures regularly reach triple digits during the height of summer in both locations.
Health Care
One of the top hospitals in the Palm Springs area is Eisenhower Medical Center, which is rated high performing in several procedures and conditions, including hip replacement, heart failure, and knee replacement.
Since the Inland Empire is larger, residents have access to more healthcare options and facilities. The top choice in the Inland Empire is Loma Linda University Medical Center, which is nationally ranked in gynecology and high performing in seven procedures and specialties. The hospital is also rated number one in the entire Riverside-San Bernardino metro area.
Attractions and Amenities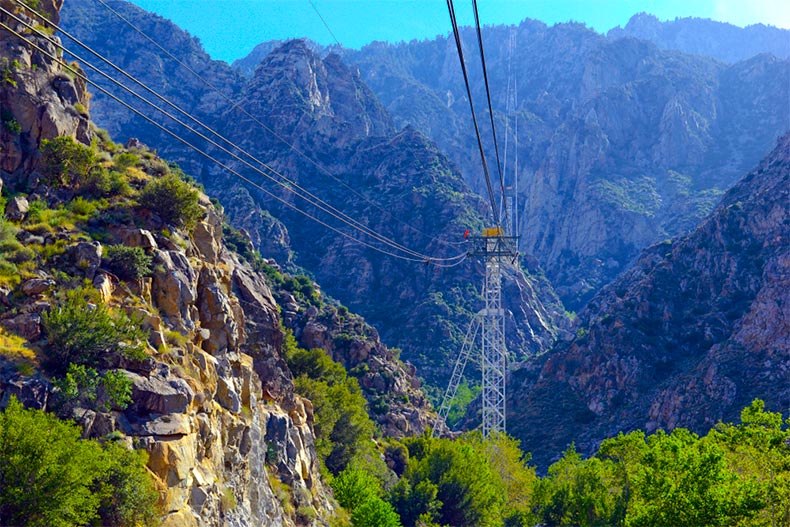 Palm Springs is a resort city and fully lives up to its reputation as California's favorite weekend getaway spot. The area is home to world-class resorts, art galleries, spas, and golf courses.
It's also a top shopping destination in Southern California. The Desert Hills Premium Outlets, located about 20 minutes from Palm Springs, is an upscale outdoor mall that houses the largest collection of luxury outlets in the entire state.
While Palm Springs offers a host of attractions, they are mainly isolated to one area. The Inland Empire, on the other hand, covers a much larger area and offers a greater diversity of attractions and activities. It encompasses most of Riverside County and San Bernardino County, and its major cities include Riverside, Rancho Cucamonga, Moreno Valley, Ontario, and more. This area has seen tremendous growth in the past 15 years.
From top-notch entertainment venues to museums and upscale shopping destinations, the Inland Empire offers everything you'll need to live a well-rounded lifestyle. When residents want a change of scenery, they can be lounging on the beach after just an hour-and-a-half drive. Downtown Los Angeles can also be reached in about an hour.
In terms of outdoor recreation, both Palm Springs and the Inland Empire offer mountain ranges and stunning desert landscapes to explore. From ski resorts to campgrounds, these areas provide some of the best outdoor recreation that Southern California has to offer. Popular spots include Big Bear Mountain Ski Resort, Mt. Baden-Powell, Mt. San Antonio, and San Jacinto Peak.
55+ Communities
From quaint communities to large, resort-like developments, Palm Springs and the Inland Empire have fantastic options for age-restricted communities.
Four Seasons at Terra Lago - Indio
Four Seasons at Terra Lago offers reasonably priced homes in a luxurious environment near Palm Springs. Upon final build out, this gated 55+ community will be home to 682 single-family homes. The current collection of new and resale homes are priced from the high $200s to the mid $300s. Buyers seeking a modern home will appreciate the energy-efficient appliances and high-end design options.
Residents have access to a state-of-the-art fitness center, aerobics and yoga studio, indoor pool and spa, bistro, beauty salon, and more. Outdoor amenities include tennis and bocce courts, scenic lakes and ponds, cabanas, and an additional pool and spa.
Sun Lakes Country Club - Banning
Sun Lakes Country Club is a popular, resort-like community in the Inland Empire. This well-established 55+ community has 3,300 single family homes and condos spread across 1,000 beautifully landscaped acres. Prices range from the high $100s to the mid $400s.
With several clubhouses located throughout the community, residents can embrace an active and social lifestyle. Amenities include a restaurant and grill, top-notch fitness centers, arts and crafts studio, library, and swimming pools. Outdoors, residents can explore the grounds with walking trails, or play a game of tennis, pickleball, and bocce. The community also has two 18-hole golf courses.
Discover even more age-restricted communities in the Palm Springs and Inland Empire areas.