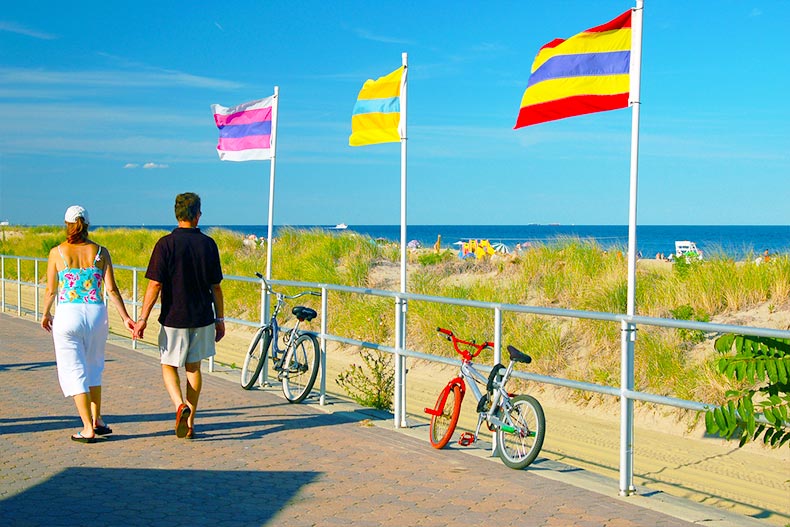 The state of New Jersey is home to many of the largest and most vibrant adult communities in the East Coast and has approximately 256 active adult and active lifestyle communities. Fourteen of these communities were named by 55 Places among the 100 Most Popular of 2018. Suffice to say, active adults have long defined the state's population.
A recent census analysis by NJ.com showed that retirement-age residents make up over 25 percent of the populations in nine different municipalities. The towns used for the study had 10,000 or more residents. Four of the cities on this list are in Ocean County: Manchester, Berkeley, Barnegat, and Little Egg Harbor are all popular spots for retirement. Of these, Manchester ranks high, with 29,000 of its 43,000 residents living in active adult communities. It's no surprise that Ocean County has become popular among retirees, with its miles of ocean shoreline and 64 active adult and active lifestyle communities.
If you're looking for a 55+ community in New Jersey, take a look below at the five cities with the highest percentage of retirees living there, as well as the active adult communities nearby.
Manchester, Ocean County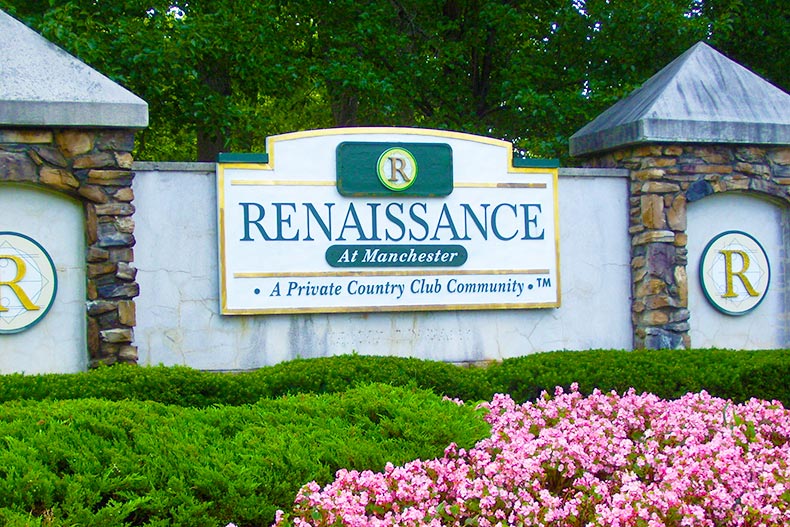 Renaissance at Manchester is one of six active lifestyle communities in town.
Total population: 43,360
Percent aged 65+: 48%
Percent aged 85+: 9.1%
Manchester offers the best of both worlds: it is located in the Jersey Pinelands and is also a short drive to several beach areas. It has several lovely parks, the Harry Wright Lake complex and is near plenty of shopping, including Ocean County Mall.
Nearby Communities
Monroe, Middlesex County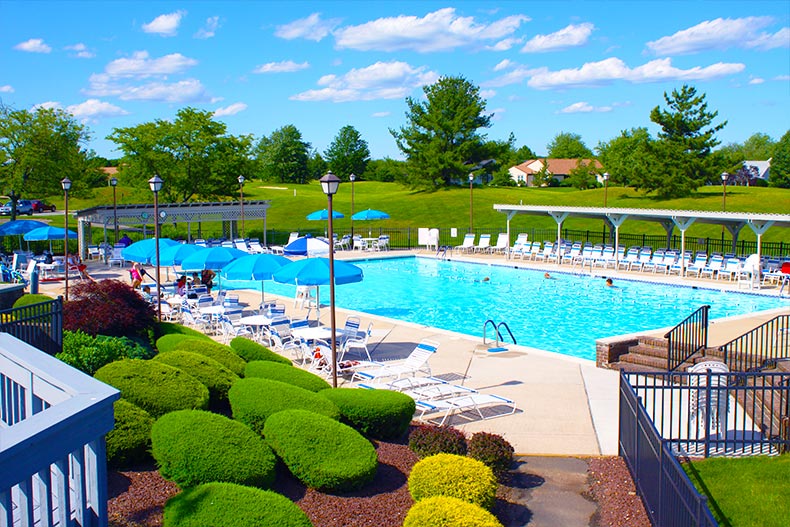 In Monroe's Concordia, residents lounge poolside all summer long.
Total population: 42,855
Percent aged 65+: 36.4%
Percent aged 85+: 6.7%
Recently named as the 29th safest city in America by the National Council for Home Safety and Security, Monroe is also close to many parks, including Six Flags in Jackson, NJ. Nearby towns Freehold and Jamesburg offer plenty of shopping and dining.
Nearby Communities
Southampton, Burlington County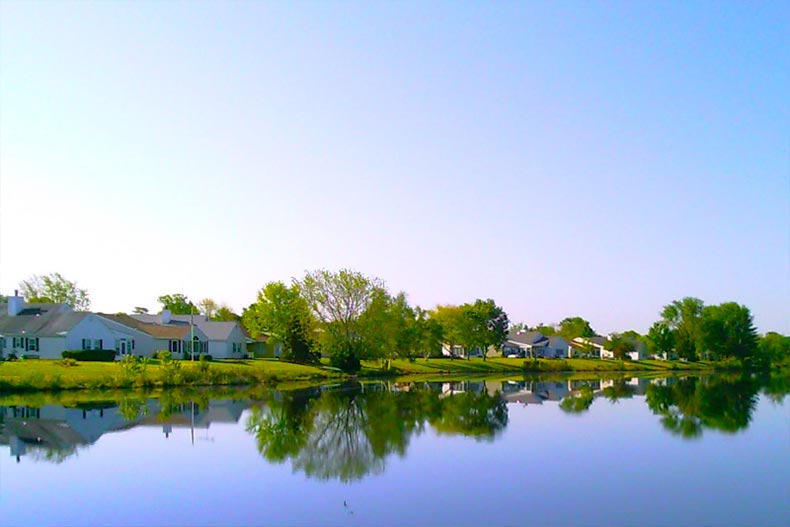 Leisuretowne certainly lives up to its name thanks to a tranquil setting.
Total population: 10,336
Percent aged 65+: 33.9%
Percent aged 85+: 5%
Quiet, historic Southampton is home to the community of Vincentown, which is in the National Register of Historic Places and the New Jersey Register of Historic Places. Its origins date back to 1743. Residents enjoy Southampton's small-town feel and community activities like free summer concerts.
Nearby Communities
Ocean City, Cape May County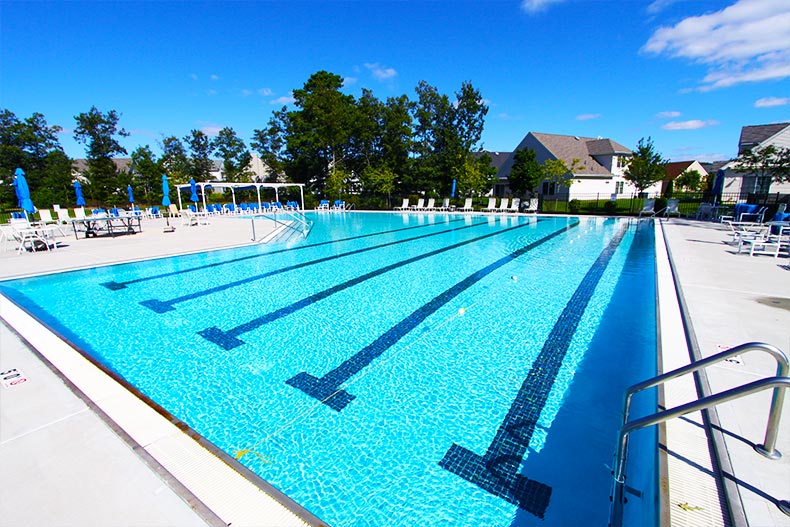 Residents enjoy the pool at The Villagre Grande at English Mill.
Total population: 11,430
Percent aged 65+: 29.2%
Percent aged 85+: 5.4%
Families love Ocean City's beaches and boardwalks, and residents appreciate the fact that it is a dry town, which cuts down on crime. This seashore community's population swells during tourist season, and it is a peaceful haven throughout the rest of the year.
Nearby Communities
Barnegat, Ocean County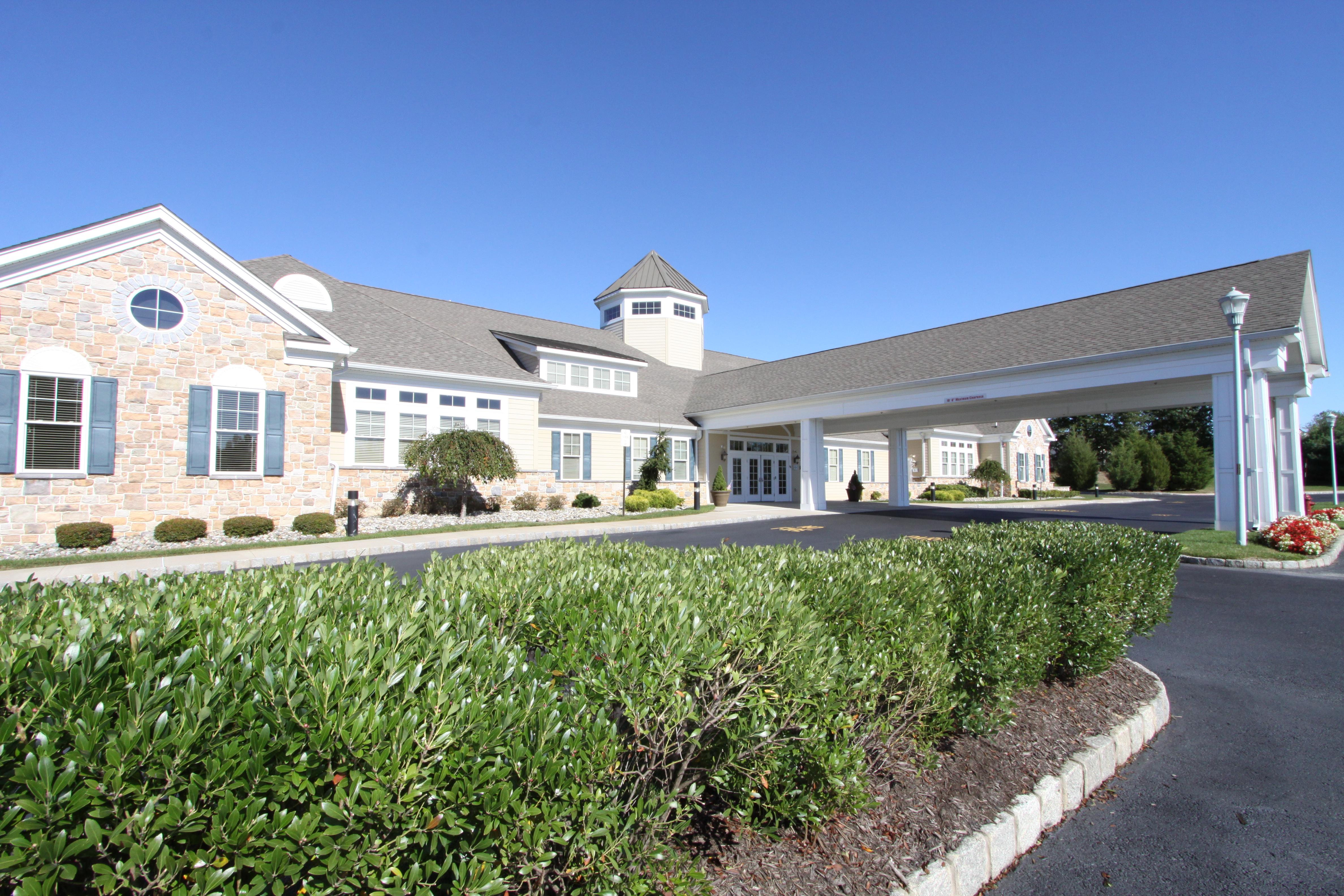 The Heritage Point clubhouse is where you'll find residents enjoying themselves each day.
Total population: 21,829
Percent aged 65+: 25.6%
Percent aged 85+: 3.3%
Barnegat is near public beaches, a campground, and Edwin B. Forsythe National Wildlife Refuge. Barnegat Township Public Dock provides a boat launch, crabbing, and fishing. It also has an active historical society and summertime flea markets.
Nearby Communities
Make sure you're getting more content like this by following 55 Places on Facebook, Twitter, and Instagram.