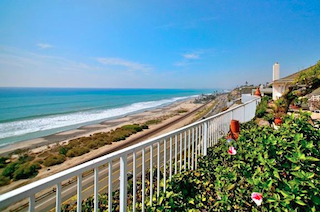 Located in California's popular Orange County, San Clemente enjoys a prime setting midway between Los Angeles and San Diego. The area offers beautiful scenery, including ocean, hill and mountain views. San Clemente is known for its fabulous surfing, but water lovers can enjoy many other activities, such as fishing, boating or just relaxing by the shore.
San Clemente is set along the shore in Southern California. The area features tranquil scenery and a quiet charm, while also being within an hour of both Los Angeles and San Diego. As with the surrounding area, San Clemente has a Mediterranean climate which offers comfortable year-round temperatures. Summer months offer the warmest weather with days in the high 70s. During the coldest winter months, average daytime temperatures only drop to mid-60s.
With an abundance of Spanish Colonial architecture, San Clemente has been nicknamed the "Spanish Village by the Sea." First-time visitors won't want to miss a trip to Casa Romantica Cultural Center and Gardens. This Spanish-style mansion was built in 1927 by Ole Hanson, a co-founder of San Clemente. Today, Casa Romantica offers cultural programs highlighting art, music, history, horticulture and literature. Visitors can also enjoy a variety of themed gardens, spread across two-and-a-half coastal acres.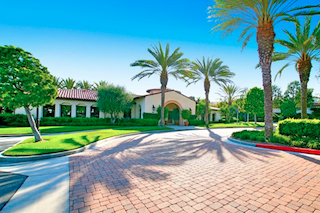 Talega Gallery is an upscale luxury 55+ community just two miles from the beaches of San Clemente.
Visitors who love Spanish Colonial architecture will also love a trip to Historic City Hall. Built in 1929, this 9,845 square-foot building was given its name by a former owner, despite never having been the City Hall. Historic architecture can also be found throughout Old City Plaza, San Clemente's historic district. Also known as Old Town San Clemente, this is a prime place to find great restaurants, local boutiques and other services.
Of course, San Clemente is best known for its beautiful beaches. Miles of scenic shoreline offers the perfect place to soak up some California sun and enjoy water-based activities like swimming, boating and fishing. San Clemente is especially popular as a surfing destination. The city is home to Surfing Magazine and many surfboard manufacturers, such as Lost Surfboards, Stewart Surfboards and Dewey Weber Surfboards.
Active adults who want to settle in the San Clemente area can choose from several beautiful communities. Talega Gallery and Colony Cove are upscale 55+ communities which feature elegant homes and inviting clubhouses. More affordable homes are also available at the 28-home Bay Cliff Village community. Not far from San Clemente, active adults can also find appealing communities in areas like San Juan Capistrano, Laguna Niguel and Mission Viejo.
Whether planning a Southern California vacation or looking for a fabulous retirement destination, San Clemente offers impressive beaches, scenic beauty and charming local attractions.