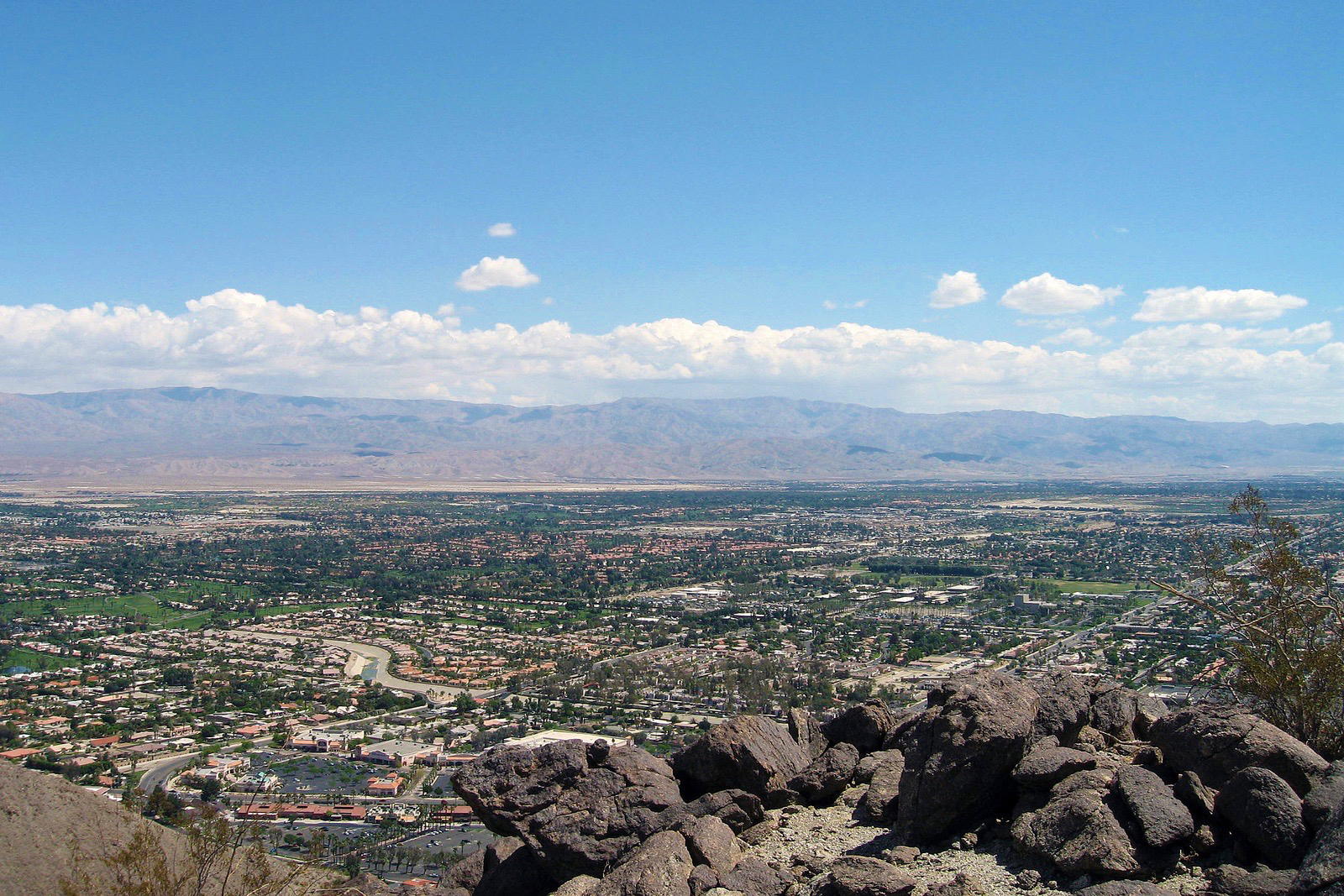 The Inland Empire (IE) area is an expansive region that is east of Los Angeles and consists of rolling mountains, sunny valleys, preserved forests, and deserts. The area was once a part of what was called the Citrus Belt but still remains home to vibrant orange groves as well as many active vineyards. It is currently poised to be a major destination for retirees as new home costs and tax rates are very competitive and active adult communities are continuously being developed.
The Inland Empire has an expanding roster of communities to serve the growing population of those who find the area perfect for retirement. While L.A. is a mere two hours away, IE is at a safe enough distance to allow for a quiet escape from the city among the tranquility of the mountains and pines.
The incorporated cities that make up the area also offer a wide selection of art and entertainment options as well as several outlets for shopping and activities. Running along the borders of Inland Empire are expansive national parks that have a wide range of topographical complexity and diverse vegetation.
The San Bernardino National Forest and Mount San Jacinto offer adventurous trails and drives through pine forest and awe-inspiring vistas atop mountains that overlook the valleys and the surrounding area. Joshua Tree National Park is an international attraction that has peaceful rock formations and impressive swaths of cacti. It is also a hub for artist retreats and various shows year round. Lake Arrowhead is a popular spot in the summer months for fishing and watersports. Beautiful lakefront shops and spas are perfect for leisurely exploration while still absorbing the surrounding nature.
In the winter months, Big Bear is an ideal location for winter sports with numerous ski resorts that cater to skiers and lodge dwellers alike. There are climates for nearly any outdoor hobby, regardless of skill set. The Inland Empire also provides various venues for cultural performances and entertainment.
In San Bernardino's Devore area is the San Manuel Amphitheater, the nation's largest outdoor amphitheater that has hosted all kinds of performances. The Victoria Gardens Cultural Center in Rancho Cucamonga hosts theatrical performances and concerts and has entertained locals since 2006. San Bernardino also has the "Route 66 Rendezvous", the largest classic car show in the nation which doubles as a street fair. People from all over the world come to see these rare and otherwise incredible cars in great numbers.
In Palm Springs, the Aerial Tramway rises to more than 8,500 feet and provides efficient and scenic transportation from the valley to the top of San Jacinto Peak. The area consists of 52 cities in Southern California, so Inland Empire is aptly named.
There are several housing options and since LA makes up most of the nearby job market, IE is much calmer and has affordable options in every price bracket. The current median home pricing is $234,000 less than that of LA, but demand is on the rise. A recent partnership amongst UC Riverside, UCLA, Riverside County Regional Medical Center, and Riverside County Department of Social Services has carved out a $2.5 million grant that will supplement medical care specifically for those 55 and better.
This has helped bolster the appeal of the area for retirees and the program is only likely to improve. There are several active adult communities in the Inland Empire and ones like Terra Lago in Indio and Four Seasons at Palm Springs (in Palm Springs) offer luxurious facilities and an abundance of amenities with homes priced at an average between the $200s up to the high $500s.
Community numbers are on the rise with new developments underway that offer an inventive hybrid of all ages and age-restricted communities and supplemental commercial development that is geared towards the interests of future and current citizens. Residents here truly have an empire to explore.