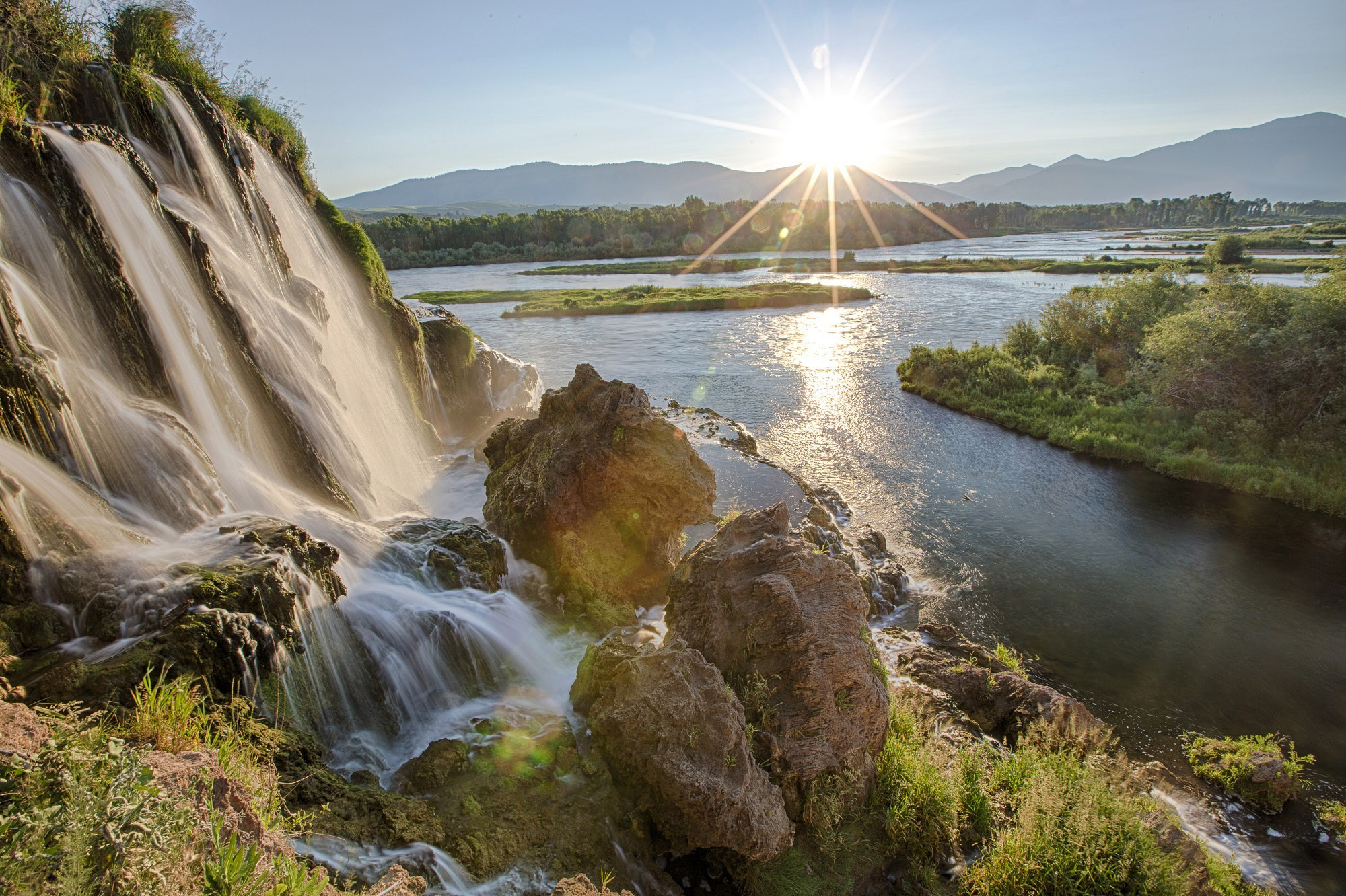 Idaho has a lot more to offer than just potatoes. The Gem State is made up of a beautiful landscape that includes towering mountains, deep valleys, pristine lakes and rivers, and vast farmland, making it a popular state for active adults who love spending time outdoors and with nature. In addition to its open green spaces and outdoor recreational activities, Idaho has a low crime rate, affordable cost of living, and reasonable tax climate, which is a major draw for retirees.
Idaho is also home to numerous age-restricted and age-targeted communities situated within serene and quiet settings. These active adult communities typically offer reasonably priced homes as well as easy access to wildlife preserves, state parks, entertainment, and cultural attractions. With the northern and southern parts of the state in two different time zones and a varied climate, Idaho is a truly unique retirement destination.
Known as an adventurer's paradise, Idaho has ample forests, open spaces, 30 state parks, and national reserves that provide endless opportunities for outdoor recreation. Retirees can discover a new hobby like fishing, kayaking, rafting, hiking, camping, hunting, boating, or biking in one of the many parks and wildlife areas. Or they can explore the same path that Lewis & Clark took on their journey through the northwest to the Pacific for a true one-of-a-kind adventure. With Grand Teton National Park and Yellowstone National Park located near the state's eastern border, active adults can spend the day hiking in these scenic environments. Just 45 miles from the Canadian border, retirees can find the 2,900-acre Schweitzer Mountain resort for skiing and other winter sports.
Idaho also has more miles of white-water river than any other state in the U.S. The Snake River has some of the best fly fishing in the country, with the lakes near Coeur d'Alene offering abundant amounts of trout. The state's capital of Boise is situated in the foothills of the Rocky Mountains and is divided by the Boise River, making it perfect for activities like fishing and rafting. Baby Boomers can also check out Salmon River, Meadow Creek, Clearwater River, Burgdorf Hot Springs, or Bonneville Point for a remarkable outdoor experience.
This outdoorsy environment is also rich in cultural attractions and world-class entertainment. In Boise, active adults can visit the Boise Art Museum, Idaho Anne Frank Human Rights Memorial, Basque Block, Boise Philharmonic, botanical gardens, a ballet and opera company, and Idaho State Historical Museum. National and historical monuments are scattered throughout the state like Craters of the Moon in Arco, the Oregon National Historic Trail in Montpelier, and the City of Rocks National Reserve in Almo. Golfers of all skill levels love that the Gem State has more than 100 golf courses that blend seamlessly with the natural landscape and scenery of beautiful cities like Sun Valley, Coeur d'Alene, Boise, Twin Falls, Eagle, and Idaho Falls.
Besides the natural environment, abundant outdoor recreation, and historical attractions, Idaho draws retirees from across the country because of its affordable cost of living, reasonably priced homes, and favorable tax climate. The cost of living is 1.9% less than the national average in the U.S. and the sales tax is at 6%. Another bonus is that prescription drugs and Social Security income are not taxable, which is a major benefit to retirees living on a fixed budget. Idaho also has the lowest crime rate in the country, making it a safe place for Boomers to retire.
Active adult communities like Brooke View in Boise or Meadow Ranch in Coeur d'Alene offer charming amenities within private, tranquil settings with homes priced in the mid $100s to low $200s. These vibrant communities offer a welcoming atmosphere where residents can socialize with other like-minded adults as well as explore nearby attractions to witness all that Idaho has to offer.