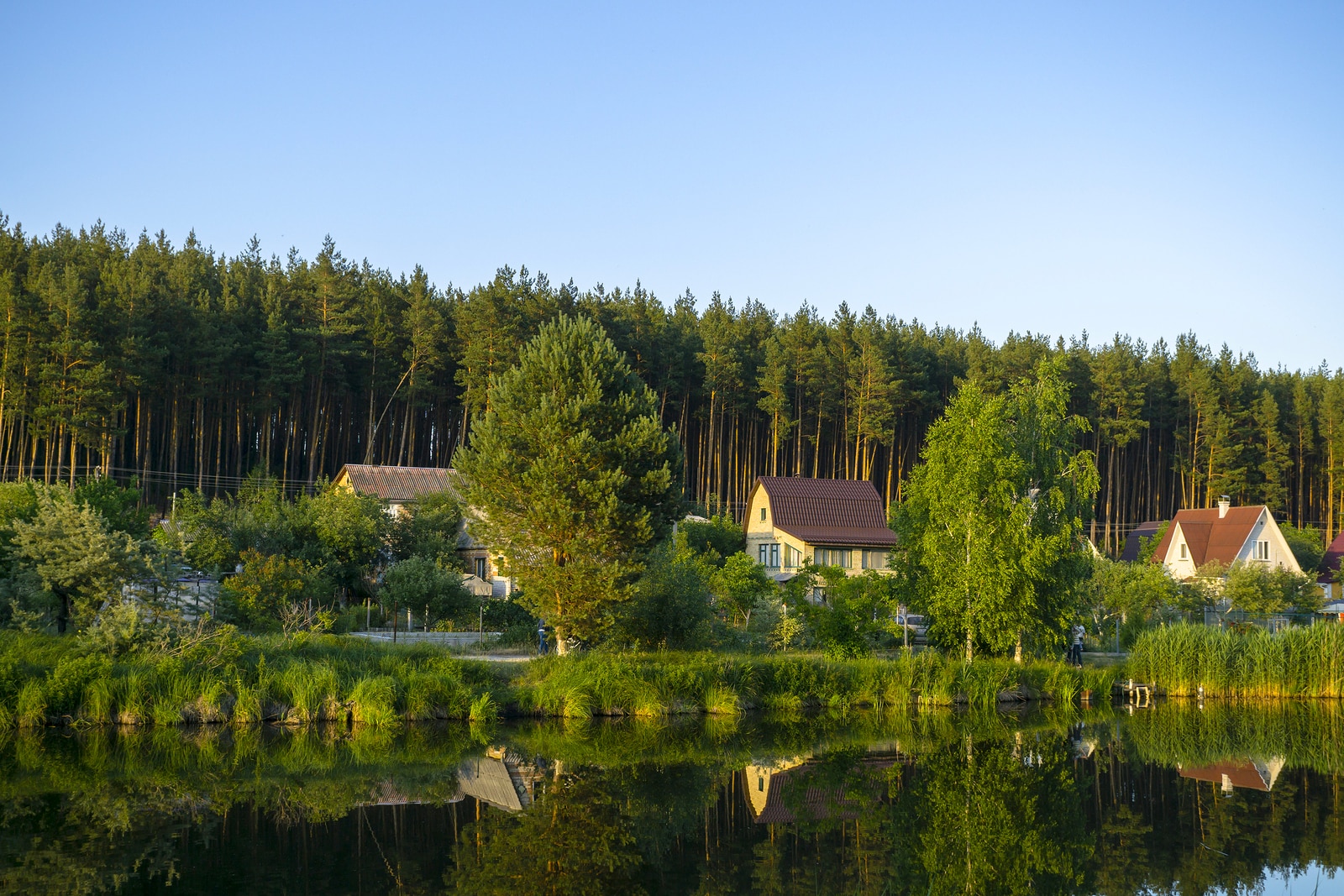 While most active adults think of retirement destinations like Florida, Arizona, or New Jersey to settle down during their Golden Years, others opt for Northwest Arkansas as their ideal retirement location. Northwest Arkansas includes cities like Fayetteville, Springdale, Rogers, and Bentonville, which are some of the largest cities in the state. Northwest Arkansas might also appeal to some active adults because of the area's low cost of living, mild climate, outdoor recreation, and scenic landscape. The region is also rich with history and culture and also has a booming economy thanks to the three Fortune 500 companies based in the area.
Northwest Arkansas has doubled in population since the 1990s due to major companies like Walmart, Tyson Foods, and J.B. Hunt Transport Services – not to mention the more than 1,300 suppliers and vendors – calling the area home. The prosperous economy and explosive job growth have attracted people from across the state to migrate to the area for employment opportunities, which benefit retirees who want to work part-time during retirement.
Weather
Active adults who want to enjoy a four-season climate will love Northwest Arkansas. This region has a humid subtropical climate with strong influences from the Gulf of Mexico and surrounding mountains. Summers are typically hot and humid with regular thunderstorms, while winters tend to be milder and drier.
The Great Outdoors
Another reason why retirees flock to Northwest Arkansas is the variety of outdoor recreation. The region has multiple state parks, regional trail systems, botanical gardens, 486 miles of shoreline along Beaver Lake, rivers, and the Ozark Mountains. Active adults who love to spend time outdoors pursuing activities like hiking, boating, fishing, camping, or swimming will find plenty of great places that offer the space and scenic views to fulfill their retirement dreams.
The Ozark Highlands National Recreation Trail is a 258-mile hiking and backpacking trail that offers some of the most scenic areas in the state. The trail winds east-west through the wilderness of the Ozark Mountains from Lake Fort Smith State Park to Buffalo National River. Beaver Lake is home to the White River and features beautiful limestone cliffs and pristine waters that make this 28,000-acre natural recreation area perfect for boating, fishing, and swimming.
Another popular outdoor site is Devil's Den State Park, which is located outside of Fayetteville and offers opportunities for camping, climbing, fishing, and hiking through caves. The Botanical Garden of the Ozarks spans 86 acres and includes seasonal flowers and plants, a wildflower meadow, a lakeside hiking trail, and a self-guided tree identification tour.
Arts & Entertainment
Retirees who love the arts or seek vibrant entertainment will find it in Northwest Arkansas. Some of the popular cultural attractions include the Crystal Bridges Museum of American Art in Bentonville, which is home to some of the country's finest artwork and has become one of the nation's premier art museums. The Walton Arts Center, which is home to the Symphony of Northwest Arkansas, is the state's largest performing arts center where visitors can view a variety of musicals, plays, and other artistic and educational events throughout the year.
The region also has some exciting entertainment like the famous Dickson Street in downtown Fayetteville that's lined with bars, restaurants, shops, and nightly entertainment. The street is also home to the Bikes, Blues, and BBQ Festival, annual parades, University of Arkansas campus functions, and game watch parties.
Communities
Besides the great outdoor environment, cultural attractions, and entertainment, Northwest Arkansas also offers retirees an affordable lifestyle in a vibrant region. The cost of living is below the U.S. average, making it easy for retirees to stretch their retirement budget. Cities like Fayetteville, Bella Vista, Bentonville, and Rogers also have reasonably priced homes within 55+ and active lifestyle communities. Bella Vista Village in Bella Vista will have more than 36,000 homes at completion and homebuyers can purchase a home starting below $100k.
This active lifestyle community also provides retirees with an enviable lineup of amenities that include multiple recreation centers and seven golf courses. Arbors at Deer Crossing in Bentonville is another affordable community that draws retirees. It has reasonably priced homes starting in the low $200s and offers charming amenities and a friendly atmosphere.
With a successful economy, dynamic outdoor environment, affordable cost of living and exciting attractions, active adults are sure to find exactly what they are looking for when they retire in Northwest Arkansas.