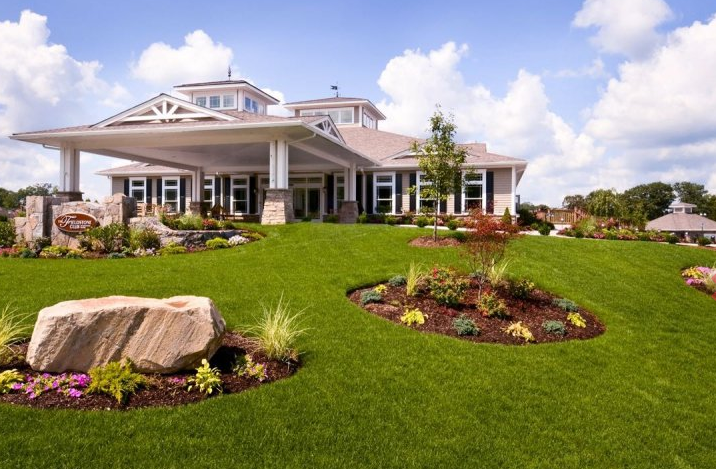 Although Connecticut may be one of the most expensive states when compared to other retirement destinations, active adults can still find some great qualities in the Constitution State. Retirees who choose to settle in this beautiful New England environment also love being close to family and friends. Connecticut's tranquil charm, natural scenery, historical attractions, and close proximity to other metropolitan areas are just a few of the reasons that retirees believe this retirement destination is worth every penny.
Connecticut may get a bad rap due to its high cost of living, tax burdens, and pricey homes but retirees can find affordable areas with a little bit of research. The key is to search for homes that are not too close to the water because that's what typically drives home prices up. Unlike Greenwich, where a median home costs more than $1 million, areas like Danbury, Middletown, and New Milford have average home prices just under $240,00.
But if you must have a scenic water view in Connecticut then you can check out East Lyme or Niantic where the cost of living is lower than other coastal towns and average home prices are less than $270,000, meaning you don't have to be filthy rich to live in Connecticut. Baby Boomers will also enjoy a four-season climate with pleasant summers in the mid 80s and winters in the mid 30s.
Watching the different seasons transform, especially in the fall and spring, make Connecticut a picture perfect location to call home. There are numerous festivals and outdoor events during summer months that are fun for everyone, even visiting grandchildren. In winter, Boomers can enjoy plenty of winter activities like skiing and sledding along snow-capped hills and mountains.
The stunning landscape of rolling hills, farms, woodlands, lakes, and rivers are also a major draw for retirees. Retirees love the small towns, coastal areas, and large cities throughout Connecticut where they can get a blend of rural and urban vibes as well as find age-restricted and age-targeted communities like Heritage Village in Southbury, Rivington in Danbury, or Chimney Hill in Farmington.
Outdoor recreation is plentiful in Connecticut as well. There are multiple golf courses like Lake of Isles Golf Course where you will enjoy scenic fairway views on every hole. Nipmuck State Forest is the perfect place for spending time outside and getting fresh air while hiking, boating, hunting, pond fishing, scuba diving, or cross-country skiing. Connecticut has about 100 miles of shoreline and is crossed by four major rivers making it a scenic retirement destination for active adults.
With easy access to the scenic coastline of Long Island Sound as well as the Connecticut River, Housatonic River, and Thames River, there are plenty of opportunities for water sports and activities including fishing, boating, kayaking, and canoeing. The state is also rich in culture and history. It was the fifth state to become part of the country in 1788 and is famous for its historical ties. Baby Boomers can visit Revolutionary War sites, explore Victorian architecture, and tour notable landmarks.
Active adults can visit Putnam Memorial State Park, Sheffield Island Lighthouse, the Museum of Connecticut History, and The Glass House. Prestigious Yale University in New Haven also provides educational enrichment for active adults who love to learn and explore new hobbies. Retirees will have no trouble finding great attractions and entertainment in this charming and historic state. Connecticut borders Rhode Island, Massachusetts, New York, and Long Island Sound, which make it easy for retirees to travel across state lines.
Being located in close proximity to these metropolitan areas are convenient for Boomers when visiting family and friends out of state. It's also perfect for quick day trips to enjoy big-city entertainment and attractions. Retirees who crave a tranquil, New England setting with picturesque views can find that and much more in the Nutmeg State.