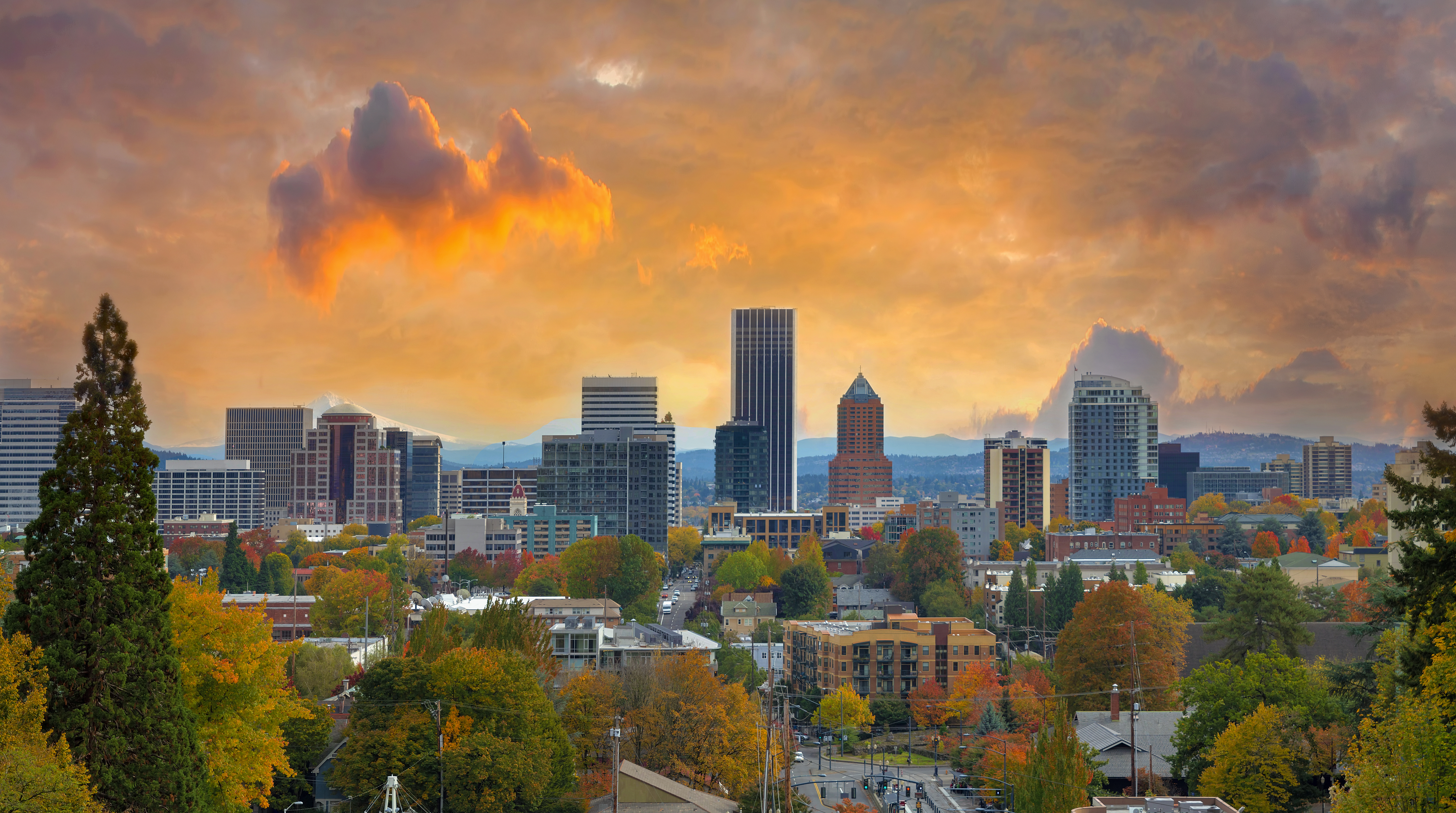 Retirees who truly want to enjoy an active lifestyle should consider Portland, OR, as their retirement destination. Although it's the complete opposite of the typical beach and desert retirement locations like Florida, California, and Arizona, Portland has much to offer Baby Boomers. Portland attracts the 55+ crowd because of its thriving urban atmosphere, mild climate, endless outdoor activities, walkability factor, and eco-friendly environment. The city's natural green spaces and parks combine with charming cultural attractions to create a vibrant city, making it an ideal retirement location in the Pacific Northwest.
Sustainability
Portland is the largest city in the state of Oregon and is one of the most environmentally friendly cities in the world due to its low-carbon environment, where people and nature coexist in an urban setting. Top-notch green living events are periodically planned by the Bureau of Planning and Sustainability such as the Build it Green! Home Tour, Earth Day activities, Fix-It Fairs, and farmers markets. Retirees who crave a green lifestyle can explore the city's numerous rose gardens, parks, urban forests, and natural open spaces. Portland has authentic Japanese and Chinese gardens as well as the popular Washington Park that hosts a zoo, two museums, memorials, and picnic areas.
Nature
The city, which is nicknamed The City of Roses, also has the International Rose Test Garden and the Portland Rose Festival. Nature lovers will find a pocket park in almost every corner where they will be surrounded by wildlife preserves along with miles of trails for biking and hiking. It's easy to see why so many retirees love spending their time outdoors in this beautiful and vibrant area.
Entertainment
But Portland also has plenty of other attractions that draw in Baby Boomers. The city has an amazing culinary and cultural scene. Foodies flock to Portland's restaurants that offer everything from organic, locally grown, farm-to-table cuisine to food carts and microbreweries. Cultural enthusiasts will find entertaining attractions like the Portland Opera, Oregon Symphony, Oregon Museum of Science and Industry, Portland Art Museum, and Portland Saturday Market. Sports fans can cheer on their favorite team like the Portland Trail Blazers (NBA) or the Portland Timbers (MLS).
Moving Around & Moving Up
Portland is highly walkable, making it easy to get anywhere quickly. Retirees can get around on foot, bike, car, or public transportation. The city has 315 miles of bikeways and has the nation's highest percentage of bike commuters. And with a college-town vibe, Portland also offers plentiful continuing education opportunities from several universities in the area. Active adults can pursue a new interest by taking classes from the Senior Adult Learning Center at Portland State University.
Weather
Not all Baby Boomers want a tropical or desert retirement destination and Portland is perfect for those who want a unique, yet temperate, climate. Summers are typically sunny and dry with daytime temperatures in the low 80s. Winters are generally mild with daytime highs in the mid- to high-40s, but are damp with more rain and the occasional snowfall. This type of weather allows for lush landscaping and plenty of natural beauty no matter what season it is.
Volunteering
Portland is also known to be a friendly place with a high percentage of its residents actively volunteering for various causes. In 2013, the Corporation for National and Community Service ranked Portland sixth in the nation for volunteerism. Residents are often involved in neighborhood organizations and community events where they pitch in to help improve their surroundings, whether it be setting up recycling stations, creating bicycle groups, or staying up-to-date by attending civic meetings.
Communities
Active adults are sure to find the perfect age-targeted or age-restricted community in the Portland area. There are three within the city limits including King City with 1,287 homes and a nine-hole golf course on site. Other 55+ communities within Portland include Woodburn Estates & Golf and Summerfield, both large communities with plentiful amenities that keep residents as active as they'd like. With great attractions, various communities, scenic natural beauty, an eco-friendly vibe, and plenty of outdoor recreation, Portland is a lovely place to call home.