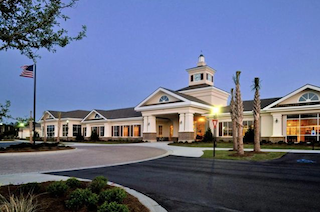 Nicknamed Flowertown in the Pines, Summerville is a picturesque town in Coastal South Carolina. This lovely community is a great place for a quiet vacation or a tranquil retirement. Yet its proximity to the city of Charleston also provides plenty of exciting attractions including world-class restaurants, shopping districts, and performance venues.
Nestled On The Coast
Summerville is located near the coast of South Carolina, less than 25 miles northwest of Charleston. The town traces its roots back to the settlement of Pineland Village in 1785, but it officially became the town of Summerville in 1847. The area was originally a summer retreat for plantation owners from Charleston and has since developed with its own rich history and plenty of small-town charm. The Summerville area has a dry, sandy landscape with a large concentration of pine trees.
The local climate typically offers hot summers and mild winters. Average high temperatures during summer days are in the low 90s, while winter days are comfortable with average highs in the high 50s or low 60s. Winters may see a small amount of snow, but very little accumulation.
Local Attractions
A trip to the Summerville Visitor Center helps tourists discover all the town's attractions, tours and seasonal festivals. Those who enjoy exploring historic areas will be happy to learn that Summerville has over 700 homes and buildings listed on the National Register of Historic Places. Even the town's accommodations feature several historic inns and charming bed & breakfasts.
Since 1941, Summerville has hosted the annual Flowertown Festival. This celebration, held during the first weekend of April, is the largest arts and crafts festival in South Carolina. It is a popular tourist event, which has led to the town's Flowertown in the Pines nickname. The festival is held at the heart of the town in Azalea Park, a beautiful 12-acre park which features walking paths, scenic ponds, fountains, tennis courts, and permanent sculptures.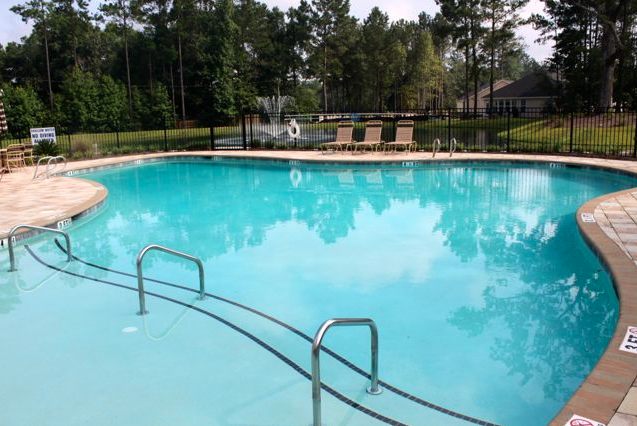 The pool at The Pines of Gahagan offers views of the beautiful natural landscape including old growth trees.
Summerville is also touted as the birthplace of Sweet Tea, and special events are planned around this regional beverage. The Sweet Tea Trail of Antiques lets visitors enjoy a cool drink while browsing participating antique stores, while local bakeries offer special treats like Sweet Tea Cupcakes or Sweet Tea Jelly.
Active Adult Communities
Active adults who decide to retire in Summerville have their choice of several amenity-rich communities. Del Webb Charleston is the largest with 1,000 homes, a 20,000 square-foot clubhouse and a variety of outdoor recreations.
Smaller communities with about 100 homes or less include age-restricted options, like The Pines of Gahagan or Carillon at The Ponds, as well as open-age neighborhoods, like Marrington Villas at Cobblestone. Whether planning a visit to the Charleston area or looking for a retirement destination, Summerville offers plenty of historic charm and many relaxing attractions.