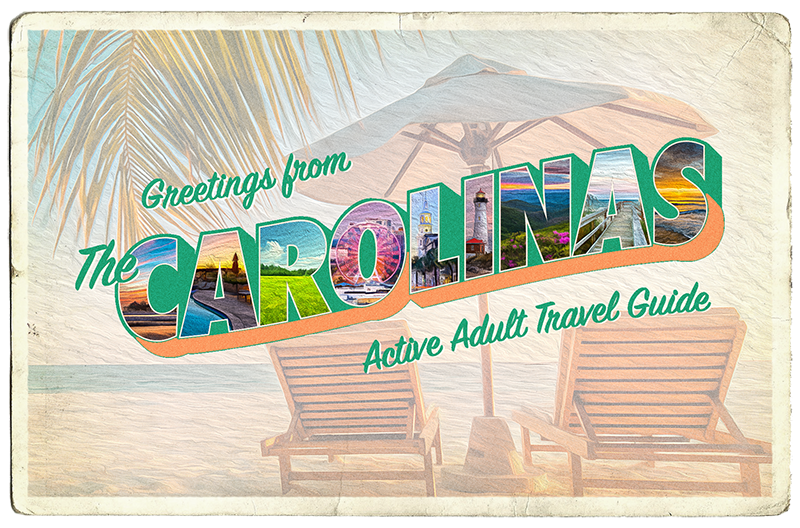 Both North and South Carolina have spent the last few decades as two of the most popular travel destinations in the U.S. Both are home to plenty of big cities and diverse locations. Whether you want a cozy and modern mountain town, or a historic, brick-lined coastal city, both of these states have them.
We broke down the best cities and best things to do in them in both North and South Carolina.
North Carolina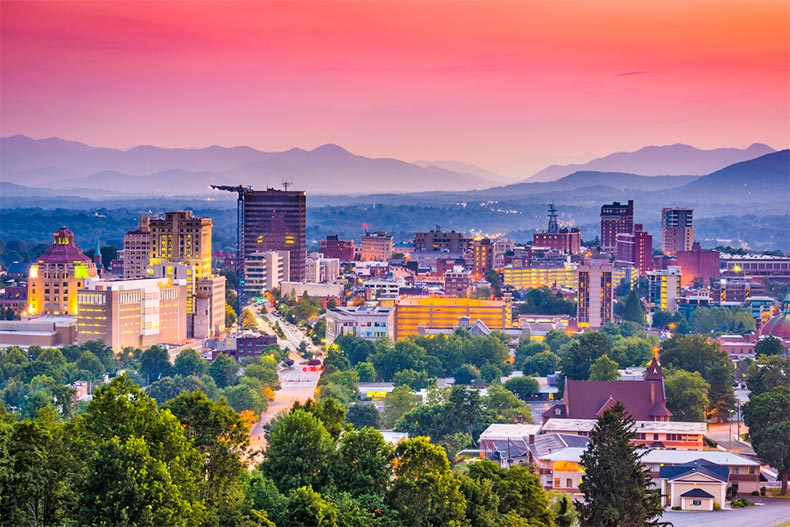 From majestic mountains and tranquil beaches to vibrant cities full of exciting attractions, the state of North Carolina has it all. Plus, there's always a reason to visit with an abundance of thrill-seeking outdoor adventures to get some adrenaline pumping, regal resorts and spas ideal for a little rest and relaxation, and lively downtown areas ready to be explored. This travel guide was designed to help you get started on planning your next trip to Carolina, and includes information on where to go and when to visit:
Top Cities
Asheville: Surrounded by stunning mountainscapes, jam-packed with noteworthy restaurants, and overflowing with award-winning craft breweries, the eclectic town of Asheville is one of North Carolina's must-visit destinations.
Charlotte: As the state's largest city, Charlotte, has everything from professional sports teams and cultural museums to vibrant social and dining scenes. There's always plenty to do and something new to try in the town known as the Queen City.
Raleigh: The capital city has a wide variety of attractions that can appeal to just about anyone, with a long list of engaging museums and art galleries waiting to be toured, and several renowned performing art centers with no shortage of distinguished shows.
Top Attractions
During the fall months, thousands of visitors flock to Western North Carolina to take a road trip down the Blue Ridge Parkway, which has been named one of the most scenic roads in America. While the long stretch of highway is beautiful year-round, it's especially beautiful when the fall foliage is at its peak. Along the drive, there are several of North Carolina's most popular sights and landmarks, including the Biltmore Estate, Grandfather Mountain and its Mile-High Swinging Bridge, Linville Falls, Devil's Courthouse, and countless scenic overlooks.
Visitors also flock to the other side of the state to take in all the Outer Banks has to offer. Made up of a 130-mile stretch of barrier islands located off of North Carolina's coast, the Outer Banks area is home to quaint beach towns full of charm and character, gorgeous coastal scenery, plenty of piers for fishing, and historic sights to see. Beyond the beaches, popular attractions in the area include several stunning lighthouses, the Wright Brothers National Memorial, and Jockey's Ridge State Park.
Hidden Gems
North Carolina is home to almost 200 wineries and has several different wine trails to explore. The state's Yadkin Valley features more than four dozen wineries that are all within a short drive of each other. Visitors will find all sorts of varietals and wine selections that range from sweet muscadines to big, bold reds.
Things to Know
Most of the year North Carolina has moderate temperatures that make it ideal for a visit, but during the winter months, the western part of the state can get hit with an occasional snowstorm, which can make traveling difficult.
Consider planning your trip around one of North Carolina's popular festivals like the Carolina BalloonFest, Azalea Festival, Lexington Barbecue Festival, or the North Carolina 4th of July Festival.
South Carolina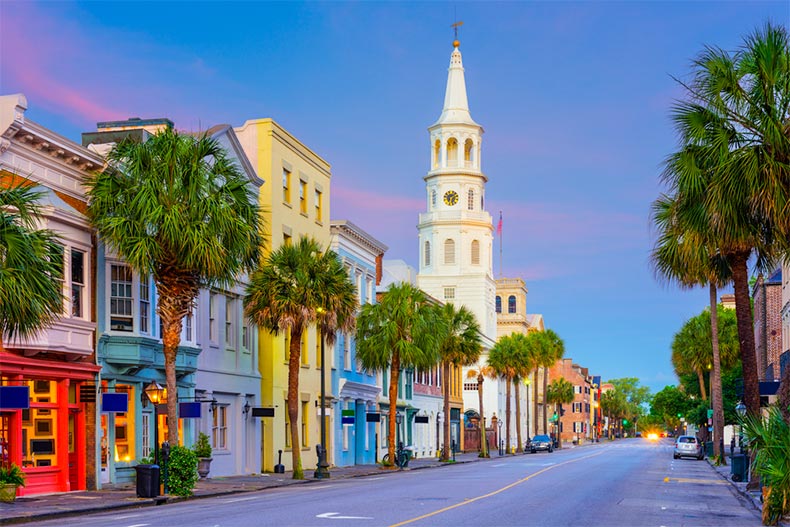 Charleston is one the country's most picturesque cities.
South Carolina's stunning beaches may be one of the state's main draws, but once visitors discover everything else it has to offer they'll keep coming back. From its delectable, fresh seafood and small towns teeming with Southern charm, to the captivating historical sites spread throughout its borders, South Carolina is hard to beat.
Top Cities
Charleston: This historic city is famous for its beautiful architecture, vibrant dining scene, nearby beaches, and Southern hospitality.
Columbia: Though Columbia is South Carolina's state capital, it maintains the characteristics and charms typically associated with a small town. The city offers the perfect balance between a lively city full of amenities and sleepy little neighborhoods. Popular attractions in the area include Divine Street, Riverbanks Zoo, the South Carolina State Museum, and the state's only National Park, Congaree National Park. During college football season the city comes alive while cheering on the University of South Carolina's Gamecocks.
Myrtle Beach: With 60 miles of beachfront, more than 100 golf courses, a myriad of entertainment options, and shopping galore, Myrtle Beach is one of South Carolina's top destinations.
Top Attractions
Often called the most beautiful city in America, historic downtown Charleston has a lot to offer its visitors. There's no shortage of remarkable sights to see with palmetto-lined streets dotted with stately mansions, pastel-colored houses, and waterfront views. The Holy City's ever-expanding restaurant scene consistently receives high praise — and for good reason with some of the country's top chefs calling Charleston home. Enviable shopping areas include King Street, which is lined with upscale retail stores and charming boutiques, and the Charleston City Market, which boasts everything from local souvenir stands and candle shops to craft vendors selling sweetgrass baskets. The city's options as far as accommodations go are unrivaled with an assortment of luxurious inns and boutique hotels to choose from.
Centered around sun and sand, Myrtle Beach is one of the top vacation destinations in the entire southeast region. The area draws in massive amounts of eager beach-goers year round. Among the oceanfront resorts and brightly colored vacation homes, guests will find public fishing piers buzzing with activity, lively boardwalks boasting local restaurants and boutiques, outlet malls, and more than 100 golf courses. At night things don't slow down with an endless list of live shows and entertainment happening all around town at popular venues like the House of Blues Myrtle Beach and the Alabama Theater.
Hidden Gems
Venture away from some of the state's more well-known beaches—which can often get overcrowded—and experience the natural beauty and serenity of Edisto's Botany Bay, located about 45 miles from Charleston. The 3,363-acre wildlife preserve is home to close to three miles of undeveloped shoreline that is nothing short of breathtaking.
Things to Know
Though summer temperatures tend to reach the high 90s, there are plenty of gorgeous beaches to escape to, so there's truly no bad time to visit South Carolina. If you want to skip the tourist crowds in popular destinations like Charleston or Myrtle Beach plan your visit during the off-season — even during the winter months it's warm enough to enjoy being outdoors exploring.