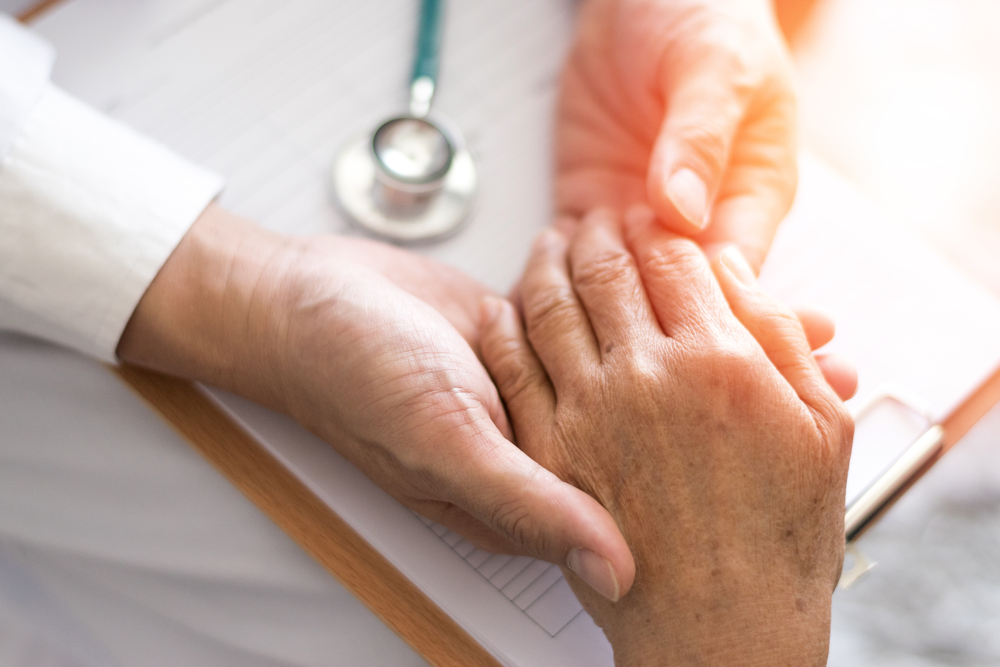 According to The Centers for Disease Control and Prevention (CDC), approximately one in four adults have a diagnosed rheumatic disease, such as arthritis. With this in mind, it's no surprise that many retirees with arthritis seek out some of the best medical centers and health care facilities for arthritis care.
Whether planning for retirement in your home state or in a retirement destination, active adults with arthritis might want to know some of the best places to retire with arthritis. Those who want to retire on the East Coast have plenty of options when it comes to senior health care, but there are also many other factors to consider.
To figure out some of the best places to retire with arthritis on the East Coast, we analyzed the recent Rheumatic Disease Report Card from the American College of Rheumatology, which provides some essential information about the best states to retire with arthritis. The report card bases its rankings on the three key factors of health care access, affordability, and the active lifestyle of the population.
Along with the report card ranking of each state, we considered the location, ease of travel, affordability, and lifestyle options available to active adult retirees. To help you start planning for your retirement, here are five of the best places to retire with arthritis on the East Coast.
The Baltimore-D.C. Metro Area, Maryland
As the only state to receive an "A" ranking on the Rheumatic Disease Report Card, Maryland is the best state to retire with arthritis not only on the East Coast but across the country. A retirement in Central Maryland, which is also referred to as the Baltimore-D.C. Metro area, gives retirees convenient access of some of the area's best healthcare for arthritis and diabetes as well as many regional activities.
Maryland is one of the best places to retire with arthritis on the East Coast because it offers arthritis intervention programs funded by the CDC as well as the YMCA and the National Recreation and Parks Association.
The state also features a high concentration of rheumatologists and top hospitals, including the highest-ranking adult rheumatology hospital in the country: Johns Hopkins Hospital. Some of the best hospitals in the state are also nearby, including University of Maryland Medical Center, MedStar Union Memorial Hospital, and Mercy Medical Center Baltimore.
For those who want to live in a community of like-minded individuals, some of the state's best active adult communities are located in the area. Some of the amenity-rich 55+ communities include Leisure World of Maryland in Silver Spring and Heritage Harbour in Annapolis.
Hartford Area, Connecticut
Those seeking a true New England retirement might want to explore Central Connecticut and its capital city of Hartford. The state ranked as one of the top five places in the United States for overall health care, including arthritis treatment.
Connecticut retirees with arthritis can access an abundance of rheumatology specialists in top-ranked hospitals. One of the best hospitals in the area is Hartford Health, which has its own Center for Rheumatology and Bone Health.
In addition to a superior access rating, Connecticut earned a high score for activity and lifestyle, which means that the state had an overall low rate of physical inactivity. Living in the Hartford area puts residents within close proximity of the Atlantic Ocean as well as several state forests, wilderness areas, and lakes, all ideal for outdoor recreation.
Although the state did not rank well for affordability, retirees can find several affordable active adult communities near Hartford. Some of the area's best budget-friendly communities include Quaker Green in West Hartford, North Woods of Colchester in Colchester, and Bartlett Hill in Portland.
Eastern New York
With an "A" ranking in access and a "B" ranking in both affordability and activity, New York is another one of the top five places in the country to retire with arthritis. Both the Eastern New York area and Long Island allow retirees to take advantage of the state's benefits for those with arthritis.
Although there's more to New York than New York City, The Big Apple is home to several world-class hospitals. New York-Presbyterian Weill Cornell Medical Center is ranked as the state's best hospital by U.S. News & World Report. It also ranks third in the country for rheumatology.
In Eastern New York, and especially the Carmel area, several comfortable active adult communities offer plenty of options for 55+ homebuyers with arthritis. Some of the most popular age-restricted communities near Carmel, NY include The Retreat at Carmel, Jefferson Village in Yorktown Heights, and Wildflowers at Wallkill in Middletown.
Long Island has a substantial offering of active adult communities, with even more neighborhoods than some of the smaller states on the East Coast. The largest on Long Island, Leisure Village, consists of 1,500 affordable attached homes with access to amenities like a 25,000-square-foot clubhouse.
Northern New Jersey
New York's neighbor to the south, New Jersey, is not only a great state to retire with arthritis, it's also one of the best states to retire in general. The Garden State is second only to Florida when it comes to quantity of active adult communities to fit almost every budget and lifestyle.
Although the state includes three distinct regions of Northern, Central, and Southern New Jersey, retirement in the northern area of the state puts active adults within reach of the best arthritis health care in both New Jersey and New York.
Some of the best hospitals for active adults in Northern New Jersey include Morristown Medical Center, Hackensack University Medical Center, and Saint Barnabas Medical Center. But if New Jersey retirees need to visit health care in New York City, or enjoy its world-class nightlife, entertainment, or restaurants, then they need only drive about an hour.
Even though Northern New Jersey can have a more expensive cost of living, it does come with more exclusive active adult communities. Even those who prefer to settle down in the more affordable Central or Southern regions of the state can often still drive a few hours or less for arthritis care.
Eastern Virginia
With overall better affordability and a more moderate climate, an Eastern Virginia retirement is another option to consider on the East Coast. With world-class beach towns like Virginia Beach, Norfolk, and Williamsburg nearby, residents can enjoy popular beaches and abundant outdoor recreation to help them stay active.
In the heart of Eastern Virginia in Chesapeake, the Virginia Rheumatology Clinic offers services for those who desire arthritis care at any level. Top medical centers in the area include Sentara Norfolk General Hospital in Norfolk, Sentara Princess Anne Hospital in Virginia Beach, and Sentara Williamsburg Regional Medical Center in Williamsburg.
Residents of Eastern Virginia also have the advantage of living near the state's capital city of Richmond. The best hospitals in Richmond include Bon Secours St. Mary's Hospital, Henrico Doctors' Hospital, and VCU Medical Center, which ranks highly for overall patient satisfaction.
Another reason to retire in Virginia is the quality of active adult communities. The state's largest active lifestyle community, Ford's Colony, features luxury amenities such as three 18-hole golf courses and a 200-acre wildlife preserve. Some of the most affordable 55+ options include Colonial Heritage in Williamsburg and The Villages at West Neck in Virginia Beach.