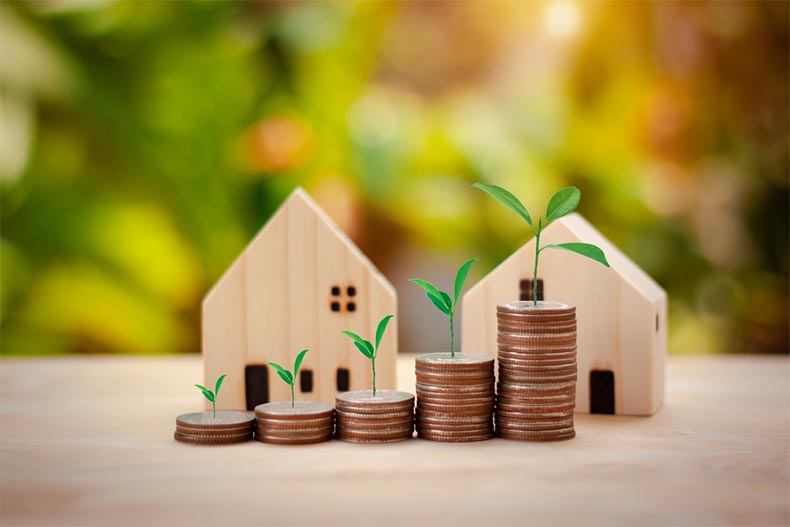 Buying a second home involves the initial capital outlay, but there are also hidden costs to snowbirding as a way of life. Some will be one-off costs and others will involve ongoing regular payments, so it's good to have an idea of the costs upfront if you're planning to become a snowbird. You don't want to splurge everything on your dream home and then find that money's a little too tight to enable you to enjoy your snowbirding lifestyle.
Furnishing Your Home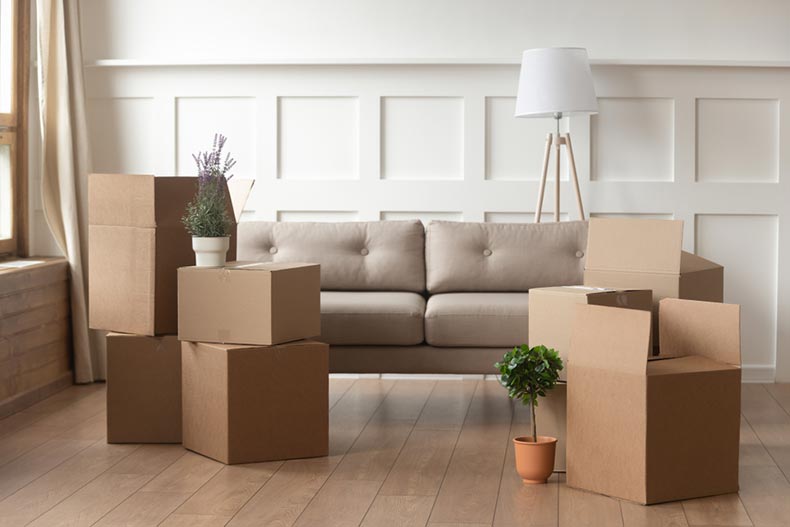 You'll need to buy a set of furniture for your new home or pay to transport some things from your main residence.
Unless you buy your home furnished, you'll immediately need to buy a complete set of furniture for it or pay to transport some things from your main residence. You can do this little by little, but you'll immediately need something to sleep in, something to sit on, kitchen utensils, a TV, and so on. This may seem obvious, but you should draw up a priority list of what you'll need in advance, do a price estimate, and start looking online.
As an aside from the cost, one factor to take into account is that you can't necessarily buy furnishings immediately. It's not uncommon for stores to quote 10 to 12 weeks delivery time for specific items, like the ideal couch that you've already spent weeks trying to find. If you only plan to be in your winter home for three months, having to wait three months for a bed to be delivered can be a problem!
Two Wardrobes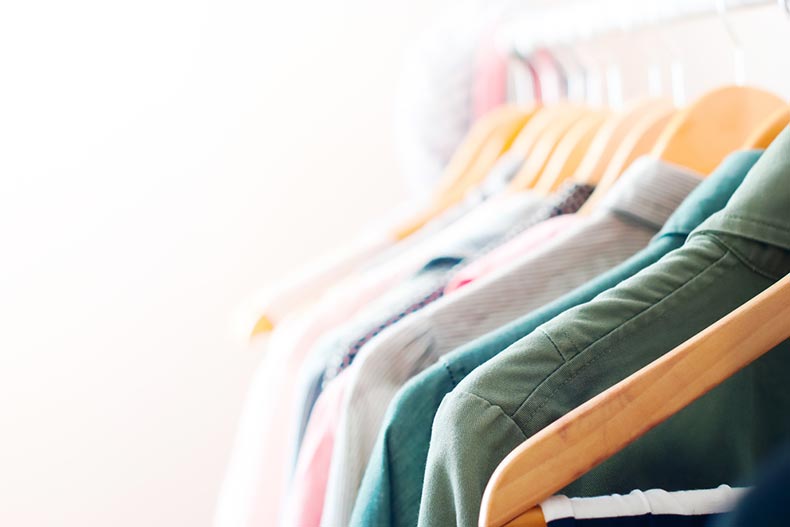 For some, the thought of buying a second wardrobe of clothes will be a pleasure.
Unless you plan on being a snowbird who travels with a lot of luggage, then you'll also have the cost of buying a second wardrobe of clothes. Even in hot climates like Arizona and Florida, you'll still need some warmer clothes and a raincoat, even though you won't use it as much as in most other parts of the country.
If you can drive to your winter home, this is less of a problem as you can always have your snowbird clothes ready-packed and throw them into the trunk of the car, but if you're intending to fly back and forth it's not as easy. For some, the thought of buying a second wardrobe of clothes will be a pleasure… just remember to budget for it.
Flying and Driving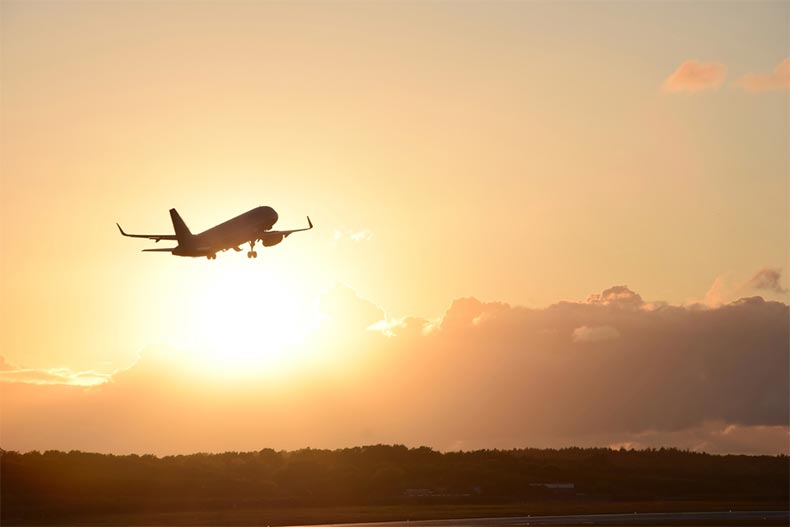 Another cost to budget for, if you plan to fly, is not only the price of the flight but also getting to and from the airport.
Another cost to budget for, if you plan to fly back and forth, is not only the price of the flight but also getting to and from the airport. You might be able to have a neighbor pick you up when you arrive, but you should check the logistics and the cost of a taxi or other transport service between the airport and your new winter home. If you feel you might eventually stop snowbirding and live full-time in the sun, this becomes a bigger consideration if you hope to do any traveling.
If you plan to drive, do a budget for a typical road trip. Will it take you two, three, or more nights on the road? Work out the cost of accommodation, meals, and gas, and remember that you'll have to pay that twice a year. Some snowbirds simply put their foot down, drive long days, and get from A to B as quickly and cheaply as possible. Others make a road trip out of it, by choosing a different route each time and seeing parts of the USA on the way.
Two… of Everything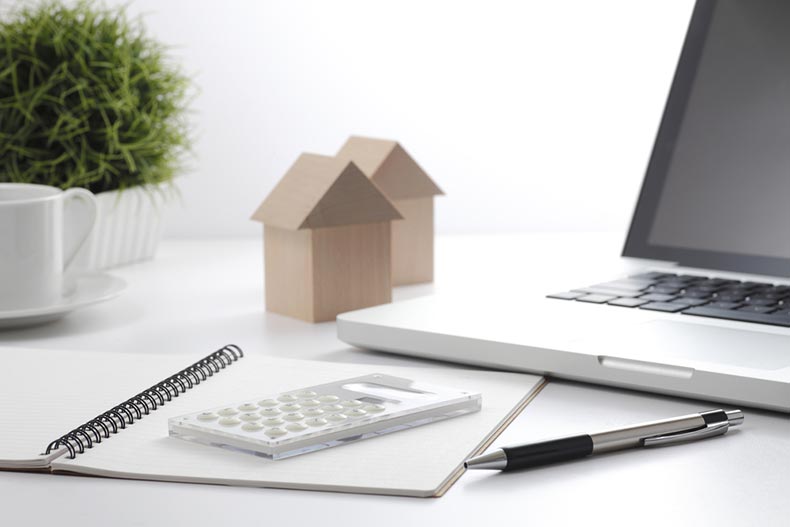 Ongoing costs that are not-so-hidden include having to pay two sets of property taxes and two sets of utility bills.
If you're going to be flying back and forth, then you'll need to keep a second car at your winter residence, and golfers will also want to have a golf cart. That will mean paying for two registrations and may involve a higher insurance premium. Even if you drive to and fro, some states require you to pay for a vehicle registration if your car is in the state for more than 30 consecutive days. Others have a voluntary system, others none at all, so it's important for snowbirds to check for these possible hidden costs.
Ongoing costs that are not-so-hidden include having to pay two sets of property taxes, perhaps homeowners' association (HOA) dues, and two sets of utility bills. Some utilities, like the phone or trash collection, you might be able to put on hold or on an inexpensive vacation rate when you're not there, but you'll need to pay two sets of power bills.
You might think you would save on heating costs if your winter home is somewhere warm like Arizona, but even in Southern Arizona, there will be spells of sub-zero night temperatures. Once you get into the spring, temperatures can start to soar, so you'll soon be paying for air-conditioning instead.
Even if you're not there and you have a home in Southern Arizona or even Central Arizona, you may want to leave your AC switched on in the summer. In 1989, for example, Phoenix had a record 143 days when the temperature went over 100 degrees, and 2020 was on course to break that record. The yearly average for the Phoenix area, which includes popular 55+ community cities like Mesa and Scottsdale, is 110 days with 100+ temperatures.
Snowbirds, therefore, pay the hidden cost of keeping the AC on over the summer, when they're absent, though you can set it relatively high to keep bills down. When the temperature gets this hot for so long, and homes retain the heat with little overnight respite, you need to pay to keep them cool as wooden furniture can crack in the dry heat of Arizona, and if they're precious family heirlooms you don't want to risk that. Some people buy a humidifier (another cost) to try to keep the air moist and protect things like furniture, paintings, or musical instruments. The reverse also applies—you'll also be paying to leave the heating on to prevent freezing pipes in your main residence.
House Maintenance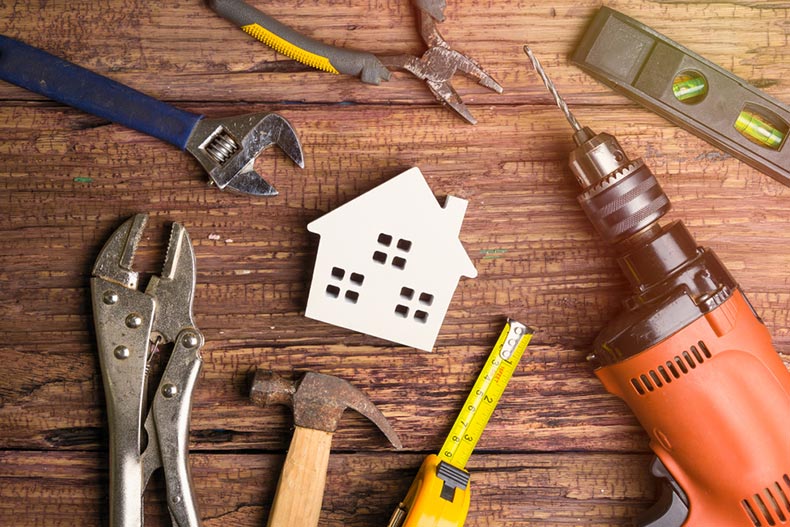 Another hidden cost for snowbirds is having to pay someone to look in on your winter home while you're away in the summer. You may be able to get a friendly neighbor to do it for free, though some prefer to pay for a professional service. They'll do a regular walk-through of the house and garden, checking for leaks or other signs of damage, watering plants, and flushing the toilets. In hot climates, the water in the bowl can evaporate and mold can develop.
There's more peace of mind if paying for a professional service, which will probably have liability insurance in case of any accidental damage. And don't forget that you may want to start winterizing your main residence, rather than leaving it untended in the winter.
Professional services are also more likely to have access to skilled people if anything needs doing, like repairing a leak or fixing any damage caused by rainstorms or high winds. Some HOAs also require residents to keep their properties in good order by way of weeding, trimming overgrown bushes and trees, and so on. A professional service will take care of this for you. They can cost in the region of $50 to $100 per month, depending on the level of service, but it's usually a good investment. You don't want to return to your winter home to find that a skylight let in water or your boiler sprung a leak while you were away.
These are some of the hidden costs of snowbirding. Individually they won't necessarily break the bank, but you should be prepared for all of them.