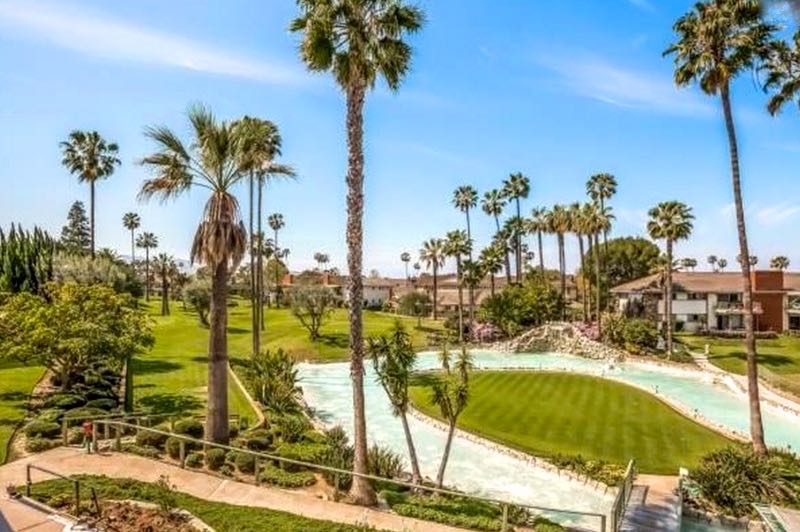 If you've ever dreamed of the bright lights of Hollywood, retirement may not be too late to fulfill those dreams because New Horizons South Bay in Torrance, California is located just outside sunny Los Angeles. Just a quick drive from the coast, as well as classic attractions like the Hollywood Walk of Fame and the luxury of destinations like Long Beach and Malibu, makes this 55+ community in Southern California a dream come true.
Home Styles
Built by Watt Communities between 1963 and 1964, the 600 condominium units available in New Horizons South Bay offer the height of luxury in an established setting. Employing a quaint Mid-Century aesthetic so popular of the time period in which they were built, these condos offer plenty of space at a fair price, and many have even been updated to include quartz countertops and high-quality laminate flooring.
Amenities
But residents won't be spending much time indoors thanks to the beautiful seasonal climate in Torrance, as well as the many amenities available in the community. The 10,000 square-foot clubhouse is packed from top to bottom with resort-style amenities featuring everything from a fully-equipped fitness center to a ballroom to a woodworking shop. Neighbors can catch up on a new book in the library or take up a new hobby in the photography studio.
Taking things outdoors, the residents at New Horizons South Bay love having access to a 9-hole golf course and multiple outdoor pools. Athletic types thrive in this community, with croquet, tennis, and shuffleboard courts readily available for play. For scenic views, residents can enjoy the local lagoon and outdoor patio. One thing's for sure, there's no excuse for boredom in this well-equipped neighborhood.
Social Lifestyle
Such amazing facilities also mean residents have plenty of space for planned activities and clubs. There's truly something for every interest at New Horizons South Bay like conservation club, sit n' knit, and golf club, just to name a few. In addition to interest groups, the community is big on fun events like holiday parties. Residents are more than welcome to plan events on their own, bolstering the sense of camaraderie among neighbors in this quaint retirement paradise.
Southern California Fun
While New Horizons South Bay has everything one might need right inside the community itself, there's also plenty to see in the Los Angeles area. Foodies can travel into the city proper for world-class dining from Asian fusion to fresh-caught seafood. For entertainment, some of the most famous television shows in the country are filmed just a short-drive away. Looking for a picturesque day trip? Try Malibu or Catalina Island. Got a whole weekend to spare? Torrance is a reasonable distance from the fun and excitement of San Diego.
With so many options in and around New Horizons South Bay, it's clear why this active adult community is a popular one for retirees in Southern California.