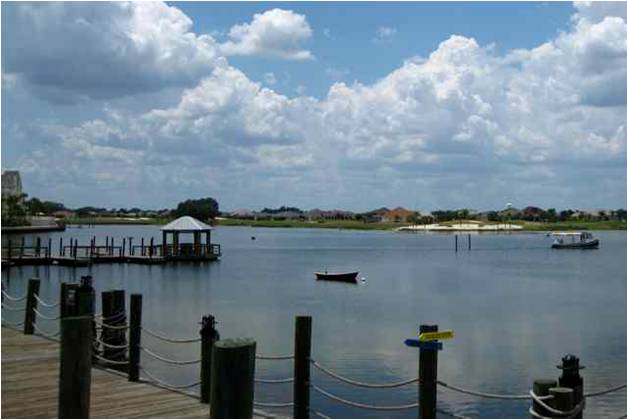 Active adult communities can range from intimate neighborhoods to sprawling resorts, but The Villages in Florida is in a class entirely of its own. Though this sizable town began in 1978 as a small neighborhood, The Villages will contain approximately 75,000 homes upon completion. What's more, this impressive age-restricted community spans three counties, three zip codes and over 20,000 acres.
What is The Villages?
The Villages is a fully functioning town with its own shopping, restaurants, post offices, banks, and recreational attractions, as well as the amenities that active adults come to expect in a resort-style community. There are 32 executive golf courses and ten championship golf courses. There are tennis facilities and sports courts including bocce ball, pickleball, shuffleboard, horseshoes, basketball, and volleyball. Not to mention the softball and polo fields, fishing lakes and biking trails.
Additional amenities include social rooms for billiards and cards, hobbies and games, and arts and crafts. There are woodworking shops, computer labs, sewing rooms, auditoriums, outdoor amphitheaters, bowling alleys, movie theaters and much more
Residents can stay in shape in one of the many state-of-the-art fitness centers, take classes in an aerobics studio, or swim in one of the more than 50 community swimming pools. To make it easy for residents to access all of the amenities at The Villages, they are spread across several recreation centers throughout the community.
There are also two Town Squares: the Spanish Springs Town Square, and the Lake Sumter Landing Market Square. Each of these town centers has its own unique personality and attractions.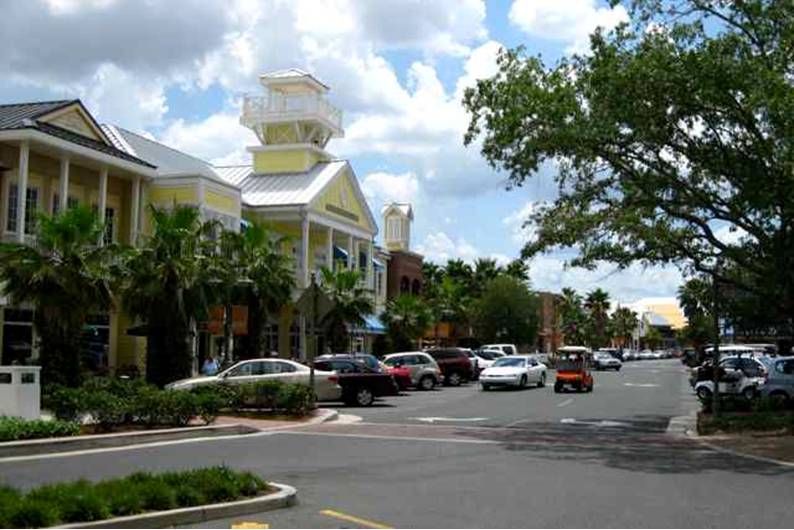 The Villages boasts over 200 retail establishments, 60 restaurants, 35 golf courses and 50 swimming pools!
Nearby Necessities
With seven shopping centers, The Villages Florida provides residents with plenty of shopping and dining opportunities within the community boundaries. The community has over 60 restaurants and more than 200 retail establishments. There are also nine places of worship and an onsite hospital.
The Villages is situated in the heart of central Florida. The community is only 90 minutes from Tampa, Orlando, the Atlantic coast, and the Gulf of Mexico. This makes it easy to visit hot spots like Universal Studios, the Kennedy Space Center, Sea World, and Disney World. Closer to home, residents can explore the nearby lakefront towns of Leesburg and Mount Dora.
Age-restriction Rules
This age-restricted community is open to homeowners 55+. As with other active adult communities, children are welcome to visit The Villages Florida. There are even community playgrounds to entertain young visitors. However, there are restrictions on how long visitors under the age of 19 are allowed to visit each year. This allows residents to enjoy visits with family while still maintaining the benefits of an age-restricted community.
Year after year, new residents from all over the country choose to make The Villages their home. For these active adults, The Villages is paradise.