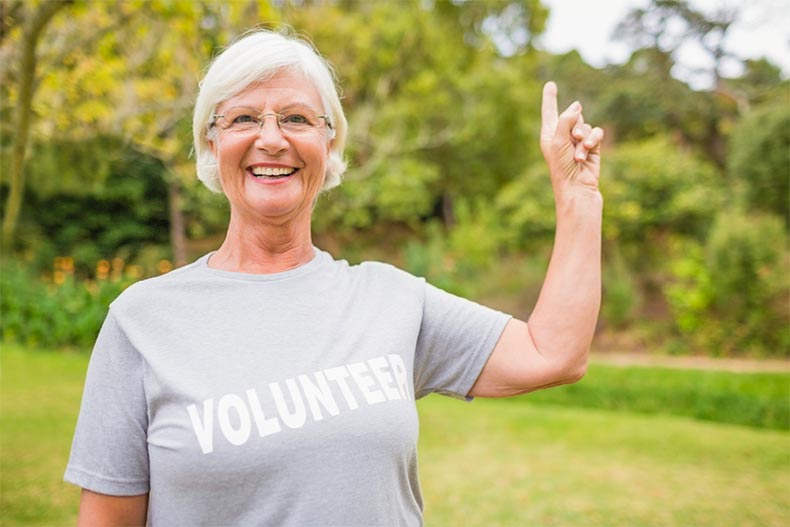 Not everyone's retirement goals are the same. While some may choose to travel the world or spend time with their grandchildren, others prefer partial retirement and continue working part-time. In any case, keeping engaged with ourselves and others keeps us inspired, motivated, and satisfied. Having a lot of extra time can open up many opportunities for active adults.
Many fill up their social calendars while others can end up being bored, with unfulfilled desires and no sense of purpose. When the mind is not kept busy, it is easy to succumb to loneliness or depression. The best way to combat this is put yourself out there - and volunteering can help you rediscover your life! Volunteering after retirement can be very rewarding and there are many ways to give back to the community if you live in New Jersey. Reaching out to others can fill your life with joy. Here are a few suggestions to get you moving.
Are You the Nurturing Type?
Many organizations throughout the state prepare and/or deliver food to the needy. The Food Bank of South Jersey is South Jersey's biggest resource for government and non-government food assistance. It is located in Pennsauken and recruits volunteers to donate food, time, and money. Bridges Outreach in North Jersey provides clothing, food, and toiletries to homeless individuals, with volunteers transporting these items to Irvington and Newark. Based in Camden, Center for Family Services has many programs throughout South Jersey, like community drives for winter coats, tutoring for children, and holiday donation drives.
Do You Like Getting Your Hands Dirty?
Habit for Humanity in Monmouth County uses construction volunteers to help repair and build homes for the needy. They also have volunteer spots for sales associates, cashiers, and more. Allies Inc. in Hamilton recruits volunteers to help special needs families with arts and crafts, gardening, fitness, and job training.
History Buffs
Active retirees who loved their jobs can stay in the game by volunteering at NJ area museums. The Aviation Hall of Fame in Teterboro is always seeking volunteers to help with airplane restoration and maintenance, database management and to work as tour guides. Volunteering at The Battleship of New Jersey in Camden offers team member positions like restoration specialists, tour guides, librarians, and historical researchers. Volunteering here comes with certain perks, like invitations to participate in onboard events, behind-the-scenes tours, and lectures. Donating time at one of New Jersey's many other museums also may come with bonuses, including special event admission, and access to some amazing libraries and other learning opportunities.
For Pet Lovers
New Jersey has many animal shelters and they always need compassionate help. Aside from donating money and goods, volunteers help take care of the animals, foster pets, and handle clerical duties. Some of the best ones in the state are South Jersey Regional Animal Shelter in Vineland, North Jersey Community Animal Shelter in Bloomingdale, and Southern Ocean County Animal Shelter in Manahawkin. The Animal Welfare Association in Voorhees also has a program where volunteers bring trained therapy animals to different facilities, like hospitals and nursing homes.
More Volunteer Opportunities
New Jersey also has countless religious organizations, with churches, synagogues, and mosques to be found in practically every county. They are always looking for volunteers, and usually have many types of work that need to be done, including outreach, event planning, clerical, and more. Active adults can also lend a hand with church-sponsored activities like driving people to medical appointments, reading to children, and teaching classes. Jersey parks, historic sites, and marinas also need volunteers and the starting point is to fill out an application, available here.
If you don't see what you're looking for, these are just a sampling of all that is out there; a little research can yield much more. Websites like Create the Good and Volunteer Match direct users to enter their zip codes, then they can pick from categories like education, community, arts and culture, human rights, international, legal, media, politics, sports...the list goes on. There really are volunteer opportunities for every interest in the Garden State. All it takes is a phone call or an online application to get started on a rewarding volunteer career.