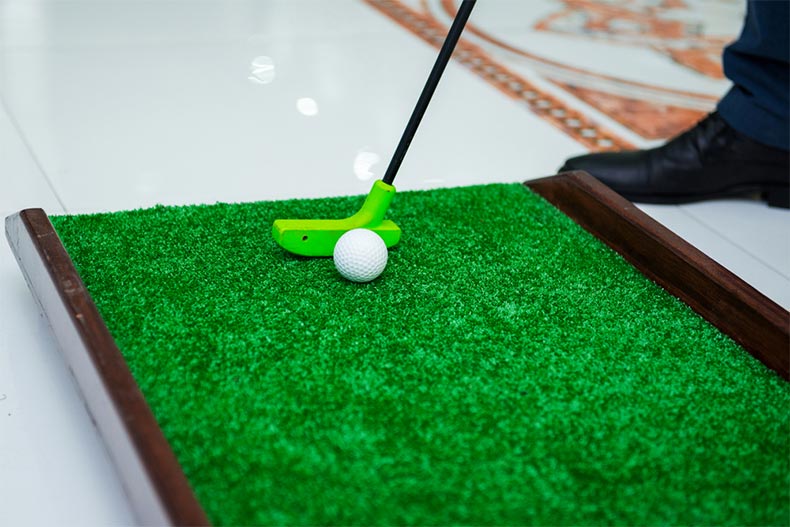 If you're stuck at home and looking for ways to entertain yourself, there are several ways you can improve your golf game at home. At the time of this writing, golf courses haven't been officially ordered to close down due to the COVID-19 outbreak, but for your own safety, you might prefer to stay off the fairways for a while.
Luckily, you can still improve your golf game at home, and here are a few ways to do it.
1. Golf on TV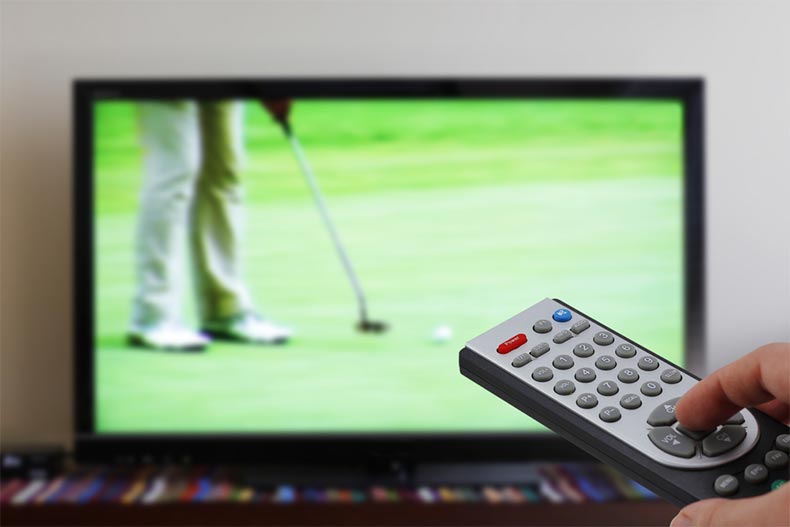 You now have an excuse to watch The Golf Channel on TV. This resource features instructional programs as well as coverage of tournaments.
While live tournaments are on hold, the channel is going through its archives and rebroadcasting golf tournaments from the past. It's an opportunity for you to pay close attention to what the players do in order to improve your own golf game. You can even take notes if it helps.
2. Golf on YouTube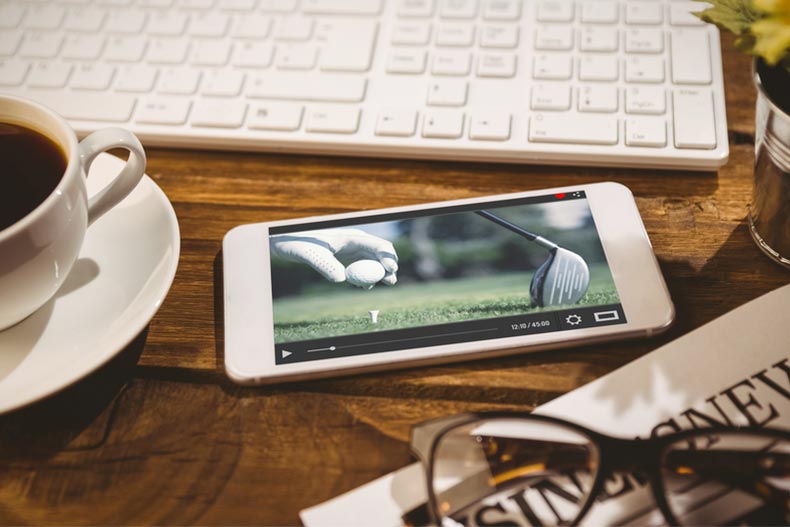 In addition to watching The Golf Channel, YouTube is a terrific resource for learning all kinds of skills, from how to paint a wall to how to play the guitar, and golf is no exception. Type "golf," "learn golf," or "play golf" into the search box and you'll find thousands of videos that you can watch for free.
If putting is your weakness, focus on that to narrow down your search results to something manageable. The Rick Shiels Golf channel has over 1,700 golf videos. Also, the Meandmygolf channel has over 1,200 videos and uploads a new one every week.
3. Practice Your Swing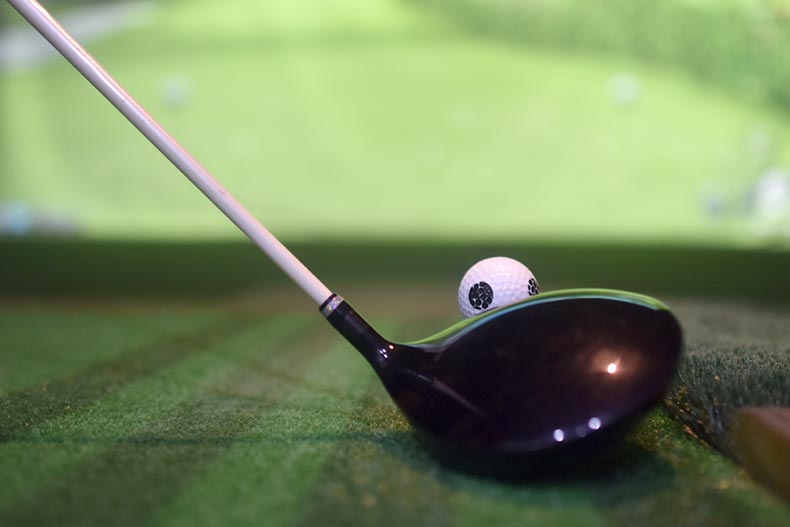 If you have high enough ceilings, you can practice your golf swing at home. Or you can take your laptop out into the garage or backyard and practice your golf swing there.
If you can't find a high-enough ceiling and it's raining or freezing outside, you can always try simply holding the club further down the shaft and doing mini-swings with it. Another option is to cut an old club to make it shorter or invest in a swing trainer designed for indoor use.
Practice in Front of a Mirror
It may take a little setting up, but practicing in front of a mirror is a great way to see what you're doing wrong and to try to put it right. It's very easy to examine your grip in a reflection, and for that, you don't even need a full-length mirror.
Film Yourself
Use your cellphone to film yourself so you can study the playback. If you're at home with a partner, ask them to film you. If you're home alone, try propping the camera up somewhere to get a good view of your form.
Alternatively, you can buy dedicated cameras like the LiveView PRO, which comes with its own stand. It also has software that provides an instant slow-motion replay so you can study your action in more detail and correct those little errors.
Buy an Orange Whip
This versatile training device can be adjusted to replicate the feel of every club in your bag. It requires minimal space, making it an ideal tool for use indoors, and it can be effective with only five to ten minutes of training per day. It can help you practice your swing and keep your core muscles in shape.
Invest in a Golf Simulator
The best of these devices aren't cheap and need a certain amount of space, but they're an excellent way to improve your golf game at home. Your ceilings need to be at least ten feet high, and you'll need about nine feet of width and 16 feet of depth. To be most effective, the simulators require a ceiling-mounted projector, so the ideal situation is to have them set up permanently in a designated space. Some golfers have built or adapted garden sheds to house their simulators.
Simulators work by having sensors that pick up the head of the club and the ball. The sophisticated technology can then project where your shot would have landed. You can play the same shot over and over until you get the best results consistently.
There are cheaper options which require a little less space and combine an app on your phone with your Smart TV to achieve the same results.
4. Putting Practice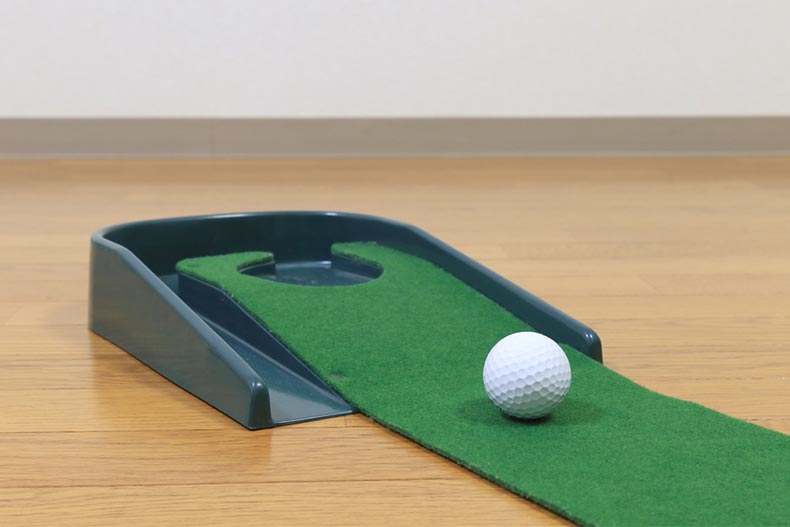 You can improve your golf game at home for free by setting up a putting course.
You can improve your golf game at home for free by setting up a putting course. Use paper or plastic cups, weigh them down with something small but heavy to stop them from rolling around, and away you go. Alternatively, you can buy a putting mat. Amazon, for example, has a wide range of mats for both indoor and outdoor use.
5. Chipping Practice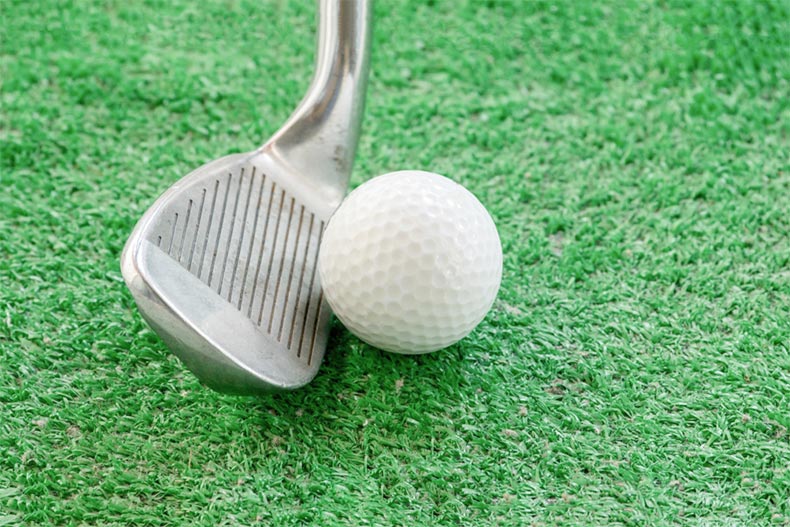 You can also invest in an inexpensive indoor or outdoor chipping net. These are good if space is limited as they can be easily folded away and taken out again when needed. The nets have targets at different heights, enabling you to practice chipping at various ranges. As with the simulator, the idea is that practice makes perfect, and by repeating the same shot over and over again, you'll become a better golfer.
6. Golf Groups on Facebook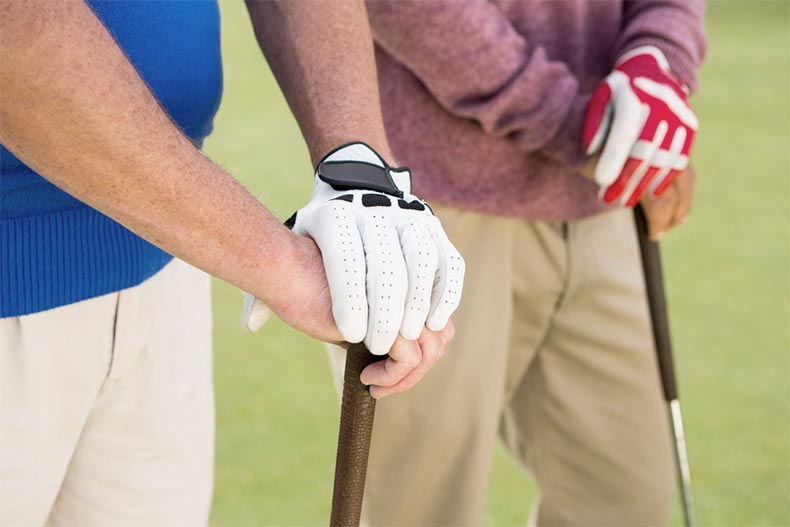 You might find some new golf buddies in your neighborhood.
Facebook isn't just for keeping in touch with friends and family. Almost every pastime or occupation has a group on there, which brings together like-minded people.
If it's a private group, you might have to apply to join, and there are also plenty of pages devoted to golf that you can 'Like.' You might even find some new golf buddies in your neighborhood. Simply do a search for "golf groups" or "golf pages."
7. An Exercise Routine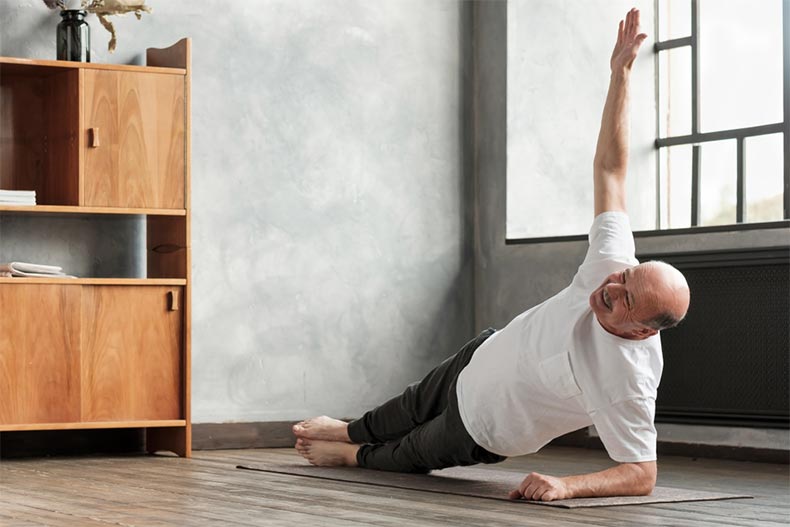 You should start an exercise regime to keep your body fit and flexible.
If nothing else, you should start an exercise regime to keep your body fit and flexible. Since you won't be getting the exercise that a round of golf on the course would normally give you, you'll need other ways to stay in shape. If you don't do them already, you might want to try yoga or pilates because they're both a great way to stay fit and keep your body flexible.