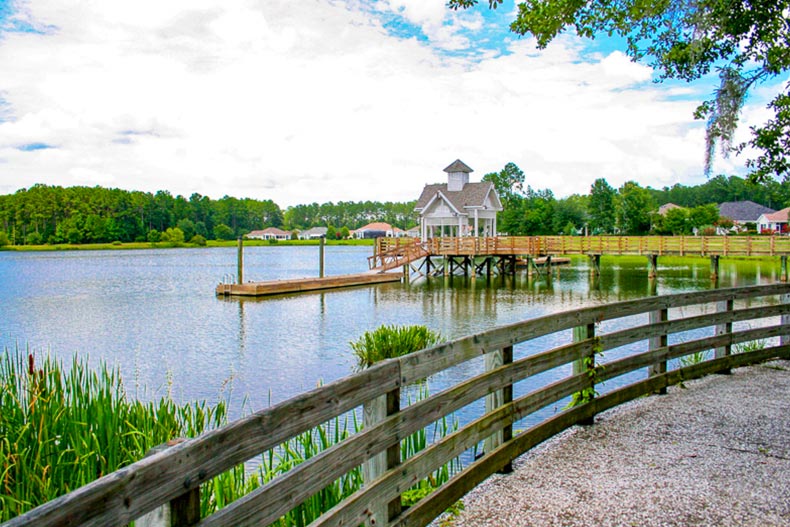 Hilton Head hasn't been named the No.1 island in the U.S. by Conde Nast multiple times for no good reason. This picturesque coastal town exudes Southern charm and has it all—great weather, sun-drenched beaches, world-class golfing, a rich history, incredible food, and plenty of shopping and entertainment options. Plus, necessities like medical facilities, pharmacies, and grocery stores are extremely convenient to locate.
If you need some more convincing, here's why you should move to Hilton Head.
The Weather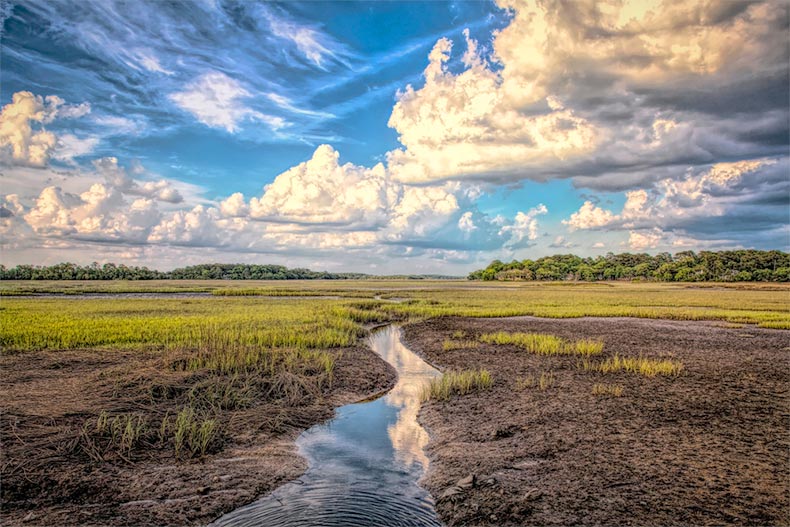 If you're looking to retire somewhere with weather nearly always balmy, then Hilton Head is the place for you. The island has a subtropical climate year-round with average summer temperatures in the mid to high 80s, and winter temps averaging around 60, according to US Climate Data. With such mild winters, locals can spend a lot more time outside, staying active, and exploring the beautiful surroundings.
The Beaches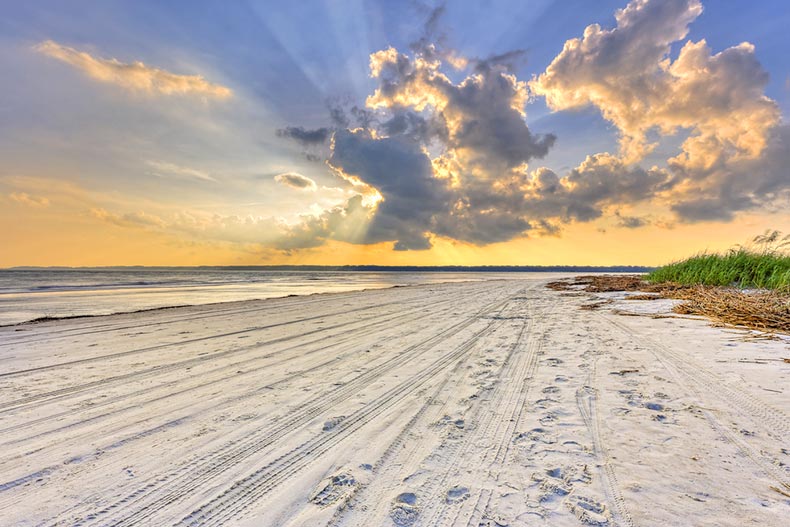 You'll always have an incredible destination only minutes away.
If the mild winters don't have you sold on the location just yet, maybe the beaches will. No matter where you choose to live in Hilton Head, some of the South's most noteworthy beaches are just a short trip away. If you prefer to spend the day soaking up the sun on a busy beach that's full of activity, check out Shore Beach. For a more secluded locale, be sure to visit the shores of Daufuskie Island. You'll always have an incredible destination only minutes away.
The Golf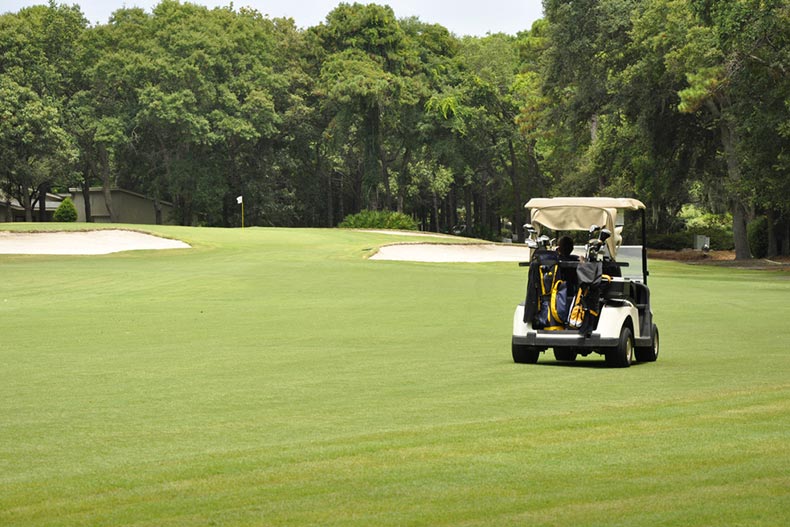 Not really into sitting on the beach? Maybe golfing is more your thing. If so, you're in luck, because there's plenty of golf on the island—it's somewhat of a golfer's paradise. Home to 33 courses, Hilton Head is renowned for its golf courses, and because of its mild weather, the season doesn't have to end when winter starts. Resident golfers can play year-round on some of the best courses in the country.
Taxes & Benefits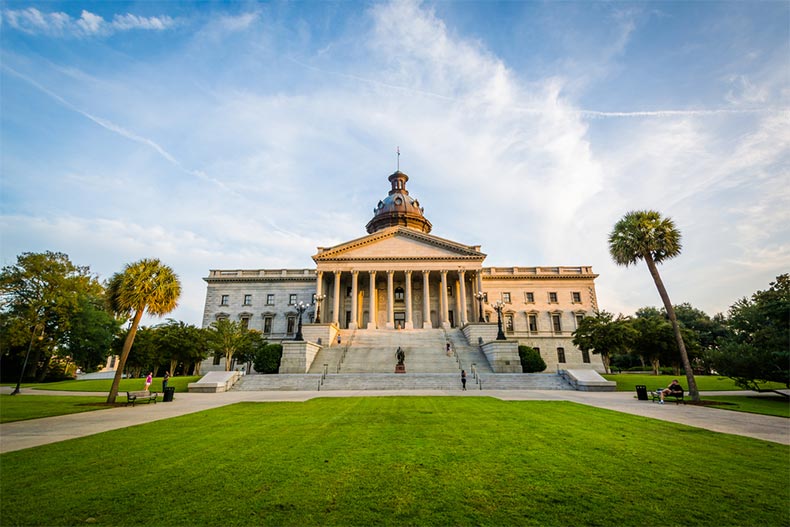 The state boasts some of the lowest property tax rates in the U.S.
South Carolina is both tax and retirement-friendly. The state boasts some of the lowest property tax rates in the U.S. According to SmartAsset, the state's property tax rate is 0.55 percent—compared to the 1.07 percent national average—making it a lot more affordable to own a home in the Palmetto State than many other states. Other financial benefits include not having to pay inheritance or estate taxes plus no taxes on Social Security benefits.
The Active Adult Communities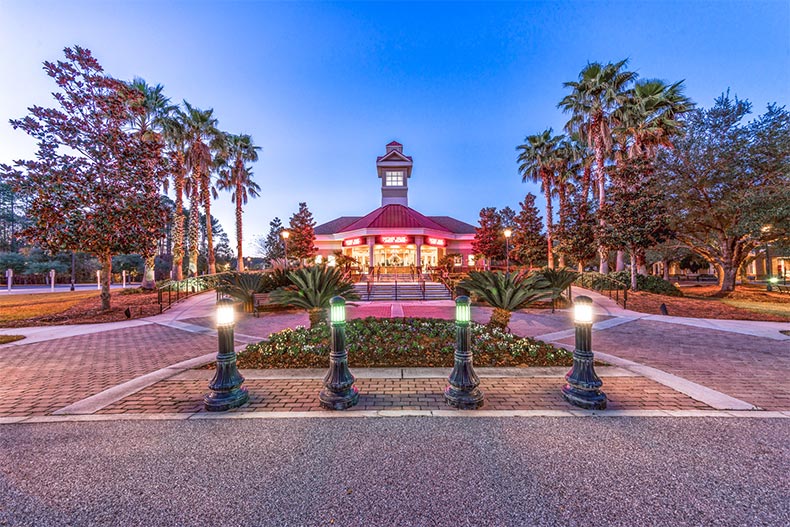 There are 14 active adult communities in Hilton Head and its surrounding areas, giving potential residents plenty of options when it comes to buying real estate in the area.
Mid $200s - Mid $1Ms
Sun City Hilton Head is the largest 55+ community in South Carolina, boasting more than 8,000 homes. It's made up of a combination of single-family and attached homes with several dozen floor plans for potential homeowners to choose from.
The well-established community is a favorite among active adults for its seemingly endless list of top-notch amenities. A 45-acre town center, a performing arts center, three 18-hole golf courses, and a 20-acre fishing lake are just a few of the amenities that homeowners can take advantage of within the development.
Request more information about Sun City Hilton Head.
Mid $200s - High $600s
Latitude Margaritaville Hilton Head is another favorite when it comes to active adult communities on the island. This 55+ development features almost 20 single-family floor plans with a mix of new construction and resale homes for sale. The community is well-known for its laid-back, vacation-like atmosphere and extensive list of resort-style amenities that includes everything from its very own town square to a private beach area.
Request more information about Latitude Margaritaville Hilton Head.
Low $400s - High $400s
A newer addition to the area, Four Seasons at Carolina Oaks opened its doors to new residents in 2021. The gated community is slated to have a total of 559 single-family homes upon final completion. There are more than a dozen floor plans for prospective buyers to consider, ranging from 1,324 to 3,360 square feet of living space. Planned amenities include, but aren't limited to, a clubhouse, a fitness center, an outdoor pool and patio area, and several athletic courts.
Request more information about Four Seasons at Carolina Oaks.
More Hilton Head Active Adult Communities: